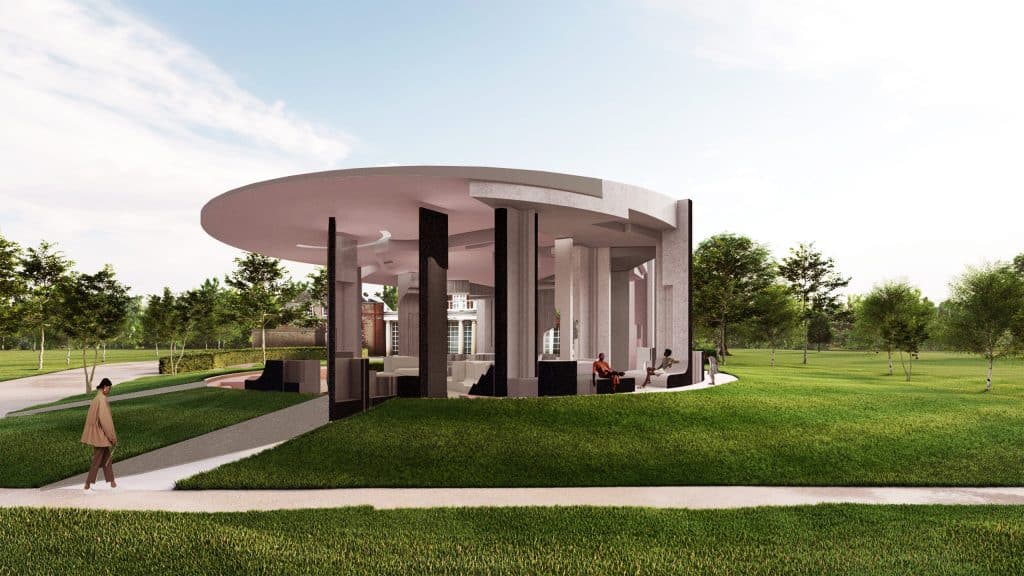 The 20th Serpentine Pavilion, designed by Johannesburg-based practice Counterspace, directed by Sumayya Vally, will open on 11th June 2021. A TIME100 Next List honoree, Vally is the youngest architect to be commissioned for this internationally renowned architecture programme. The Serpentine Pavilion 2021 is being supported by Goldman Sachs for the seventh consecutive year. The Pavilion design is based on past and present places of meeting, organising and belonging across London. The forms in the Pavilion are a result of abstracting, superimposing and splicing architectural elements, varying in scales of intimacy, from various locations, translating the shapes of London into the Pavilion structure in Kensington Gardens.
"We look forward with great excitement to welcoming London to this remarkable space this June. Our deepest appreciation goes to Sumayya Vally and to all our supporters and contractors for their enduring commitment to the Serpentine Pavilion. The spirit of community that has carried us as an institution throughout such a challenging year is the same that we hope to enliven this project. Here's to a new chapter."

Hans Ulrich Obrist, Artistic Director, and Bettina Korek, Chief Executive, Serpentine, said:
A new fellowship programme to support artists, Support Structures for Support Structures, is being announced on the occasion of the 20th Pavilion, creating a legacy for this unique commission and signalling a new chapter in the commission's history. Support Structures for Support Structures is conceived in collaboration with the Serpentine Pavilion 2021 architect Counterspace and draws on the history of Serpentine's Civic Projects programme. The fellowship will support up to ten artists and collectives in London working at the intersection of art, spatial politics and community practice with an unrestricted grant of at least £10,000 to develop their creative ideas and will also invite grantees to join an interdisciplinary network for support, development workshops and mentoring.  The ten recipients, who will be selected by a jury of leading professionals, will be announced in July. The selection committee is Sepake Angiama, Director, Iniva; Pooja Agrawal, CEO, Public Practice; Leopold Lambert, Editor in Chief, The Funambulist; Rita Keegan, Artist and Sumayya Vally, Architect, Counterspace. The panel will be chaired by Amal Khalaf, Civic Curator, Serpentine, who will not take part in the selection process.  
The Pavilion references the architecture of markets, restaurants, places of worship, bookshops and local cultural institutions that are particularly significant to diasporic and cross-cultural communities in neighbourhoods including Brixton, Hoxton, Hackney, Tower Hamlets, Edgware Road, Barking and Dagenham, Peckham and Notting Hill, among others.
For the first time since the programme started, the commission extends to the city, as four fragments of the Pavilion are installed in selected locations across London to support and facilitate gatherings and impromptu interactions and honor places that have held communities over time. The partners hosting these fragments are: New Beacon Books in Finsbury Park, one of the first Black publishers and booksellers in the UK; multi-purpose venue and community hub The Tabernacle in Notting Hill; arts centre The Albany in Deptford; and Valence Library in Barking and Dagenham.
A specially commissioned programme for the Pavilion, Listening to the City, will feature work by artists including Ain Bailey and Jay Bernard, connecting visitors to the stories and sounds of lost spaces across London. 
Counterspace is a Johannesburg-based collaborative architectural studio, directed by Sumayya Vally, founded in Johannesburg in 2015. Much of their work emerges from research and interdisciplinary arts-based projects, undertaking predominantly architectural projects, community engagement, exhibition and installation conceptualisation and urban research, design and intervention. Their work is concerned with inclusivity, otherness and future; and often intersects with other creative disciplines to form innovative approaches to design challenges.
Counterspace is the 20th practice to accept the invitation to design a temporary Pavilion on the Serpentine Gallery's lawn in Kensington Gardens. This pioneering commission, which began in 2000 with Zaha Hadid, has presented the first UK structures by some of the biggest names in international architecture. In recent years it has grown into a highly-anticipated showcase for emerging talent, from Frida Escobedo of Mexico to Francis Kéré of Burkina Faso and Bjarke Ingels of Denmark, whose 2016 Pavilion was the most visited architectural and design exhibition in the world. The Pavilion programme has evolved over 20 years as a commissioning platform for the Serpentine's experimental, interdisciplinary live, community and family programmes.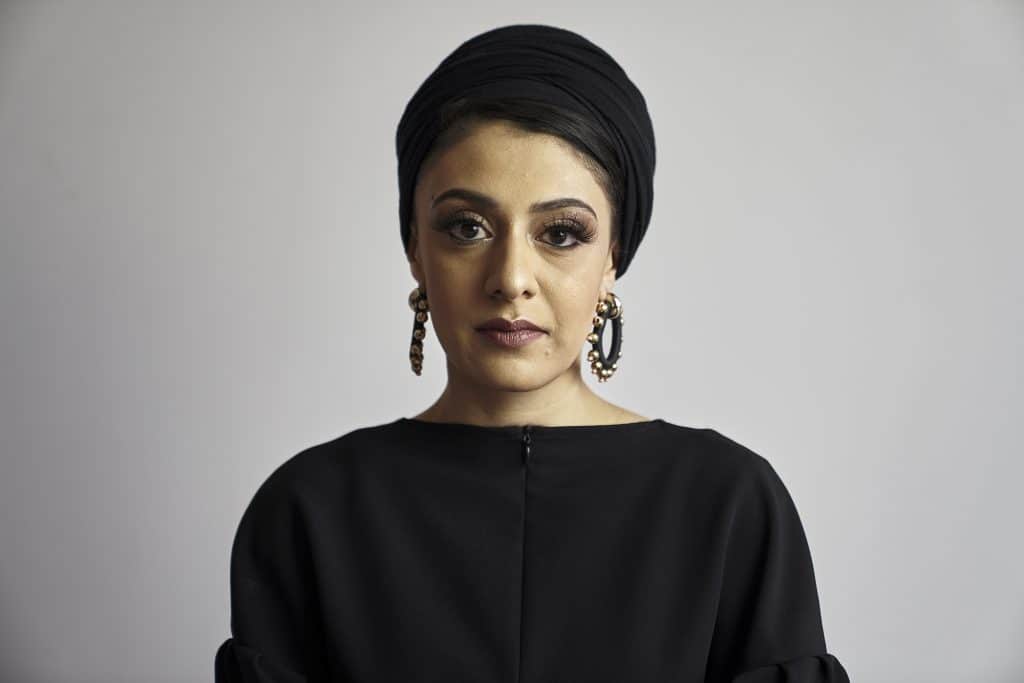 "My practice, and this Pavilion, is centred around amplifying and collaborating with multiple and diverse voices from many different histories; with an interest in themes of identity, community, belonging and gathering. The past year has drawn these themes sharply into focus and has allowed me the space to reflect on the incredible generosity of the communities that have been integral to this Pavilion. This has given rise to several initiatives that extend the duration, scale and reach of the Pavilion beyond its physical lifespan. In a time of isolation, these initiatives have deepened the Pavilion's intents toward sustained collaboration, and I am excited to continue this engagement with the Serpentine's civic and education teams and our partners over the summer and beyond."   

Sumayya Vally of Counterspace said: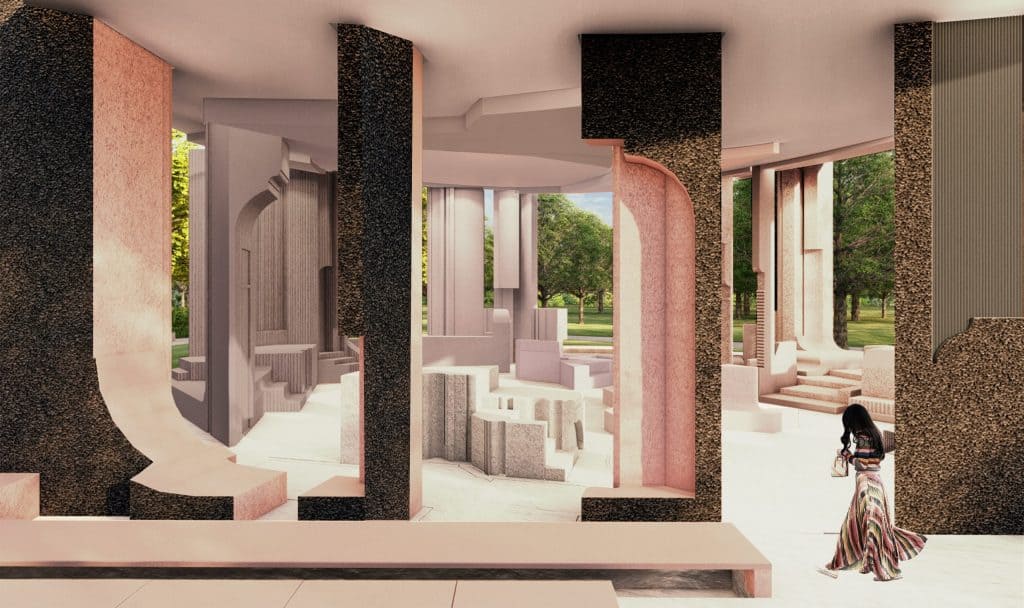 Fragments programme curated by Natalia Grabowska.
Listening to the City curated and produced by Alex Thorp, Education Curator and Jemma Egan, Assistant Education Curator, Amal Khalaf, Civic Curator, Elizabeth Graham, Associate Civic Curator and Layla Gatens, Assistant Civic Curator, Holly Shuttleworth, Producer.
Categories
Tags