At the Grand-Hotel du Cap-Ferrat on the French Riviera, Present the Future will welcome artists, collectors and art enthusiasts for the world's first NFT-focused art residency.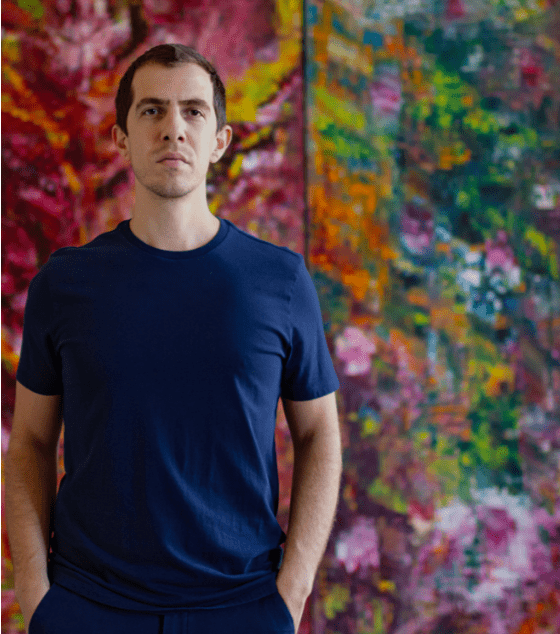 The collective is composed of French-Iranian artist Sassan Behnam-Bakhtiar, Tinie Tempah, Kamiar Maleki, director of the VOLTA Art Fair who is curating this first-of-its-kind initiative, and British digital artist Vector Meldrew.
The residency will host an artist talk moderated by Simon de Pury, which will take place in the 300 square-metre atelier in residence prepared for the collective, where their creative work will be highlighted during the week-long initiative.
Aimed at supporting established artists interested in social and climate activism, the event is set to feature a live performance by Sassan and Tinie, taking place at the end of the residency, overlooking the panoramic sea view from the tip of the pristine Saint-Jean-Cap-Ferrat peninsula, which has been an inspiring retreat for artists since its opening in 1908.
"Our goal is to present to the world's first hybrid digital and physical NFT production and minting experience, combining the work of Sassan and Tinie, two immensely important artistic visionaries in collaboration with an equal master in his craft, digital artist Vector Meldrew, in a setting that promises to instil a sense of awe and wonder, inspiring in the process new levels of conviviality and creativity,"

Kamiar Maleki
The works created for the event will build on Sassan's signature painting style of peinture raclée, consisting of floral symbols emanating from various areas of the canvas. Together, these will be presented with a unique live musical and spoken-word performance by the hip-hop impresario Tinie. "Art and music have always gone hand in hand," says Tinie. "Art inspires music and vice versa, and I am excited to present works and ideas Sassan and I have spent a year working on both in physical and digital form."
Six NFTs (one unique and five open editions) have been created by the collective, all bringing Sassan's signature style of work to life, alongside Tinie's exclusive tracks created for each NFT, with the assistance of multitalented digital artist Vector.
A 7th unique NFT will also be minted on-site during the live performance, a first of its kind. The NFTs will be dropped on major marketplaces starting from 13th June 2021.
With the support of the municipality in Saint-Jean-Cap-Ferrat, the first Present The Future fully sustainable park will be created. This one-of-a-kind garden facing the sea with access to the public will be connected to its digital version where both will grow simultaneously together in the real world and digital realm.
RESIDENCY DATES: June 7th – 13th, 2021 GRAND-HOTEL DU CAP-FERRAT
Categories
Tags