Today marks the launch of Platform, a new company for discovering and buying art online, backed and conceived by David Zwirner gallery. Platform is the online gallery partner for the world's leading independent galleries, combining streamlined click-to-buy e-commerce technology with expert curation and unparalleled access for collectors.
Platform is an inclusive and empowering experience that serves as a trusted new entry point for collecting art. Each month, Platform will present a new selection of contemporary artworks available to anyone for immediate purchase. The debut selection, available exclusively on platformart.com now through June 15, features 100 original and never-before-seen works from leading artists, including Tunji Adeniyi-Jones, Izzy Barber, Renée Green, Jibade-Khalil Huffman, Barbara Kasten, Jesse Mockrin, Paul P., Kenny Rivero, Clare Rojas, and Lily Stockman, among others. Works will initially range in price from $2,500 to $50,000.
"The launch of Platform marks an important innovation for the industry as well as a natural evolution of our digital initiatives and artist-first commitment,"
said Lucas Zwirner, who has overseen the development and launch of Platform.
"Since 2017, we identified the online landscape as a critical frontier for expanding the audience for our artists. The pandemic accelerated that fact for the entire cultural community. And while Platform was born of this moment, it also reflects our belief that the vitality of the art ecosystem grows first and foremost from visionary artists and the galleries that nurture them over time. A true online partner to independent galleries, Platform empowers artists to meet new audiences wherever they are today—audiences that are increasingly global."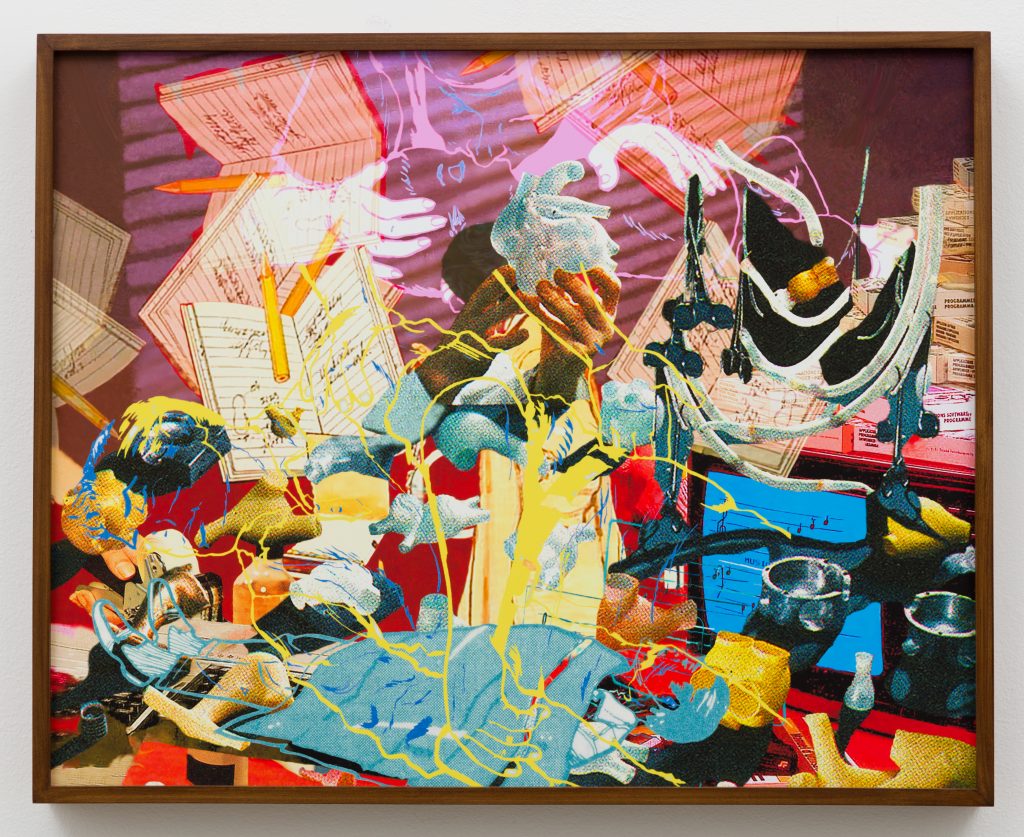 Backed by David Zwirner, Platform is a stand-alone company founded with the recognition that discerning collectors as well as first-time art buyers are looking for an innovative way to buy art— and that independent galleries want a better way to sell works by their artists online. Platform draws on data and expertise from David Zwirner gallery's digital initiatives spanning back to 2017, including online-only sales, art fairs, group exhibitions, digital fundraisers, and, most recently, a series hosting members of the global independent gallery community during the shutdowns of COVID-19. Catalyzed by the cumulative success of these initiatives and shaped by a new team with diverse expertise across contemporary art and e-commerce design and technology, Platform strives to be the world's most sophisticated and inclusive online collecting experience to date.
"The decision to invest in Platform as a stand-alone company was an easy one while the idea emerged organically from the strength and reach of our online sales, it was clear that Platform needed to operate independent from David Zwirner in order to optimally service our partner galleries. Platform's team needed to comprise not just art world professionals but also—and critically—consumer digital experts so that we can truly put technology in the service of the arts. I believe Platform achieves that and more, and it has been an inspiring experience to support its development."

commented David Zwirner.
Platform is steered by a leadership team that includes Bettina Huang, who brings years of experience in e-commerce through prior senior roles at Quidsi and Fab.com; Lucas Zwirner, who has spearheaded many of David Zwirner's special projects, particularly online content initiatives; and Marlene Zwirner, who has deep experience working with emerging artists and gallerists. Platform leverages the immediacy of e-commerce and an unprecedented commitment to accessibility and price transparency to create a next-generation marketplace, designed with the precision necessary to present contemporary art in all its nuance.
Platform Selection I: Available from May 20th – June 15th, 2021
Platform's inaugural selection of artists is represented by 12 independent galleries from the Lower East Side and TriBeCa neighborhoods of Manhattan, as well as Brooklyn, Los Angeles, and San Francisco. Gallery partners for the inaugural selection include several participants from an earlier pilot of Platform that launched during the 2020 pandemic shutdowns, such as James Fuentes, Bridget Donahue, and Night Gallery, alongside noteworthy new partners Bortolami, Charles Moffett, and Jessica Silverman, among others.  
More than half of the artists featured have created new work specifically for Platform. Highlights include:
New watercolors by Paul P., a rising Canadian artist represented by Queer Thoughts, whose ongoing body of dreamily painted portraits appropriated from vintage gay erotica are held in the collections of Los Angeles County Museum of Art, The Museum of Modern Art, and the Whitney Museum of American Art.
New paintings by Kenny Rivero, a young, dynamic New York–based artist represented by Charles Moffett. Held in the collections of El Museo del Barrio, Pérez Art Museum Miami, and The Studio Museum in Harlem, among others, Rivero's work explores the complexity of identity through narrative images, language, and symbolism.
New works on paper by Tunji Adeniyi-Jones, the UK-born, New York–based artist represented by Nicelle Beauchene Gallery, whose work is featured in the traveling exhibition Young, Gifted and Black: The Lumpkin-Boccuzzi Family Collection of Contemporary Art, curated by Antwaun Sargent and Matt Wycoff.
New oil paintings by Izzy Barber, the rare plein air painter, represented by James Fuentes, whose rhythmic works blend figuration and abstraction and allude to familiar New York City architecture and urban life.
"We're thrilled to offer new works by Izzy Barber and Jane Dickson on the debut of Platform,"
said James Fuentes. "There has been such momentum behind both of their practices, and we're excited to introduce their work to the broad audience that Platform reaches. Our experience participating in the Platform pilot last spring was extremely positive—we sold six figures' worth of work to both existing and new clients from the US, Europe, and Asia. There's been an understandable hesitation among some galleries and artists to offer work for sale online, but Platform's nuanced and democratic approach is clearly capturing the attention and engagement of the expanding community for contemporary art."
The full debut selection includes works from: Galleries and Artists:
15 Orient – Ljiljana Blazevska, Hardy Hill
Bortolami – Renée Green, Barbara Kasten
Bridget Donahue – Pieter Slagboom, Mark van Yetter
Charles Moffett – Kenny Rivero, Lily Stockman
David Lewis – Jeffrey Joyal, Charles Mayton
Derek Eller Gallery – David Dupuis, David Korty
James Fuentes – Izzy Barber, Jane Dickson
Jessica Silverman – Clare Rojas, Catherine Wagner
Magenta Plains – Jibade-Khalil Huffman
Nicelle Beauchene – Tunji Adeniyi-Jones, John Evans
Night Gallery – Paul Heyer, Jesse Mockrin
Queer Thoughts – Chelsea Culprit, Paul P.
Categories
Tags