Its always been a thing of London that the really cool stuff bubbles up on the outskirts in the suburbs away from the prying eyes & the clutches of the vampiresque cultural elite who want to suck the lifeblood of anything innovative or interesting in the pursuit of a monetary nirvana that is always out of their reach.
And so it is with Tighe-Mearns-Smith, Artists with a fully formed life philosophy and artistic practice that flows across fine art, fashion, animation, music and aim not only to save themselves but the planet-to deliver it all from evil.
What is your definition of Redemptionism? The action of saving or being saved from sin, error, or evil. "God's plans for the redemption of the world "OR The action of regaining or gaining possession of something in exchange for payment, or clearing a debt." the peasants found the terms of redemption unattractive "Are we peasants and are you, God?
We are just two pawns on the chessboard, but you know what happens when the pawn reaches the other side? That is our path, and we encourage others to do the same.
The individual who truly knows themselves understands their own worthlessness and takes no gratification from the praise of others. We are all peasants of the mental realm unless we choose otherwise, and this transcendence can only be achieved through action.
We are the creators and leaders of the Era of Redemption. The Era of Redemption is an age of entirety, self-realisation and transition towards a state of liberation for both our planet and ourselves, in total accordance with the will of the universe.
The Era of Redemption is an age in which we break the perpetual cycle of negativity that is commonplace across society. We question the standardization and the bollocks of the culture industry that distracts us with a continual stream of false needs, conflicting ideologies and unanswered questions that guide us further away from contentedness.
We are planting the seeds for the next golden age, and we will start with the conjunction of the polarity: science and religion, the world of analytical academia and the world of intuitive emotion. The duality of these realms, masculine analysis and feminine intuition is the first integral step as we transcend into Masculofeminine sapiens and unlock the power of a harmonious mind, both holistic and analytical. We have taken the responsibility to ensure that humanity is going in the right direction towards a Golden age of prosperity, peace, equality and harmony.
A life is judged not only by what we read, or what we know, but what we do. Without action, knowledge and intelligence remain lifeless. We are here to fulfil our potential. There will be neither rest or comfort for the damned.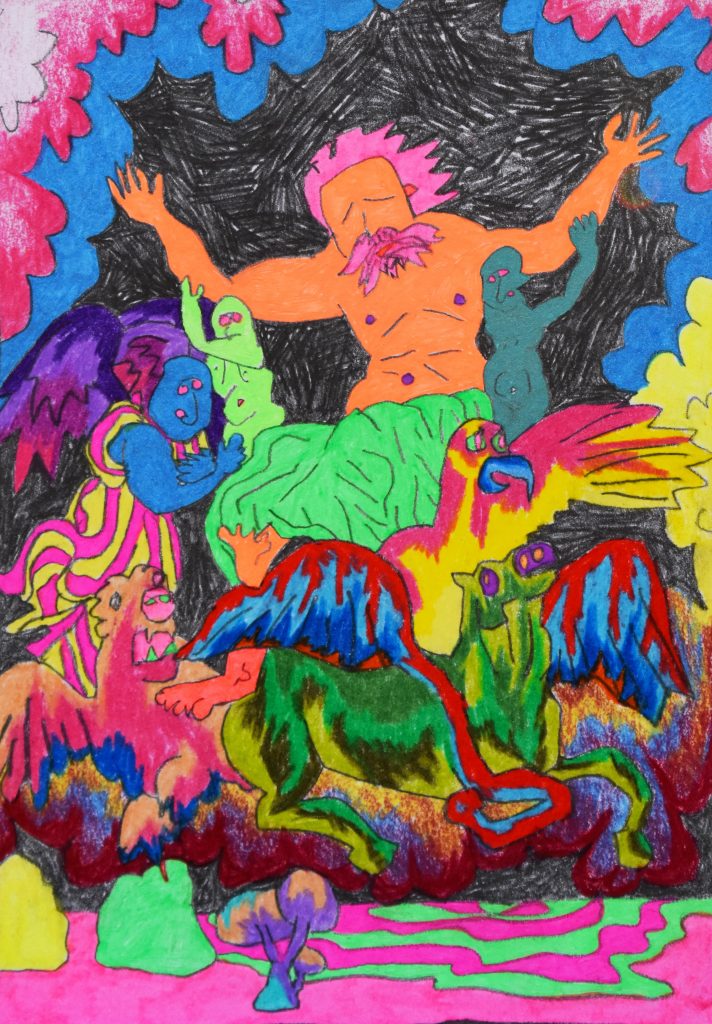 What do you want people to do? Do they join, follow, believe or buy?
Follow us on Instagram and join in with our discussions, listen to our music (dr.death) on Spotify and youtube and resonate with our frequency, watch our animations, wear our clothes, decorate your environment with our work and let us excite you.
When you think about it, the individual has complete control over the supply and demand chain, in the modern world we still see: slave labour, polluted waters and non-sustainable resourcing (to name just a few barbarisms). The individual shopper attaches themselves to the sins of the company and aids the growth of a cancer on our world, the choice is yours, don't be a bad egg. Our followers release themselves from this through investing in us: fair wages + working standards, recycling and up-cycling materials, zero waste policies, eco-friendly printing methods and our studios are powered by renewable electricity, our followers invest in a better future.
What are you a creative practice, a philosophy, a belief system or just the truth?
To the untrained eye, we are a cult, but really we are more of a creed. We are a set of beliefs. We don't enforce that false prophet kooky don't eat breaded mushrooms or do a number 2 on a Sunday kind of stuff. We draw, we write, we make music, we design and create sustainable garments to spread positive morals back into society.
We are: sustainable fashion designers, illustrators, animations, fine artists, philosophers & musicians.
The human heart longs to know what's true. Truth illuminates the corruption in our everyday lives that hides under a disguise. We promote the truth that sets us free.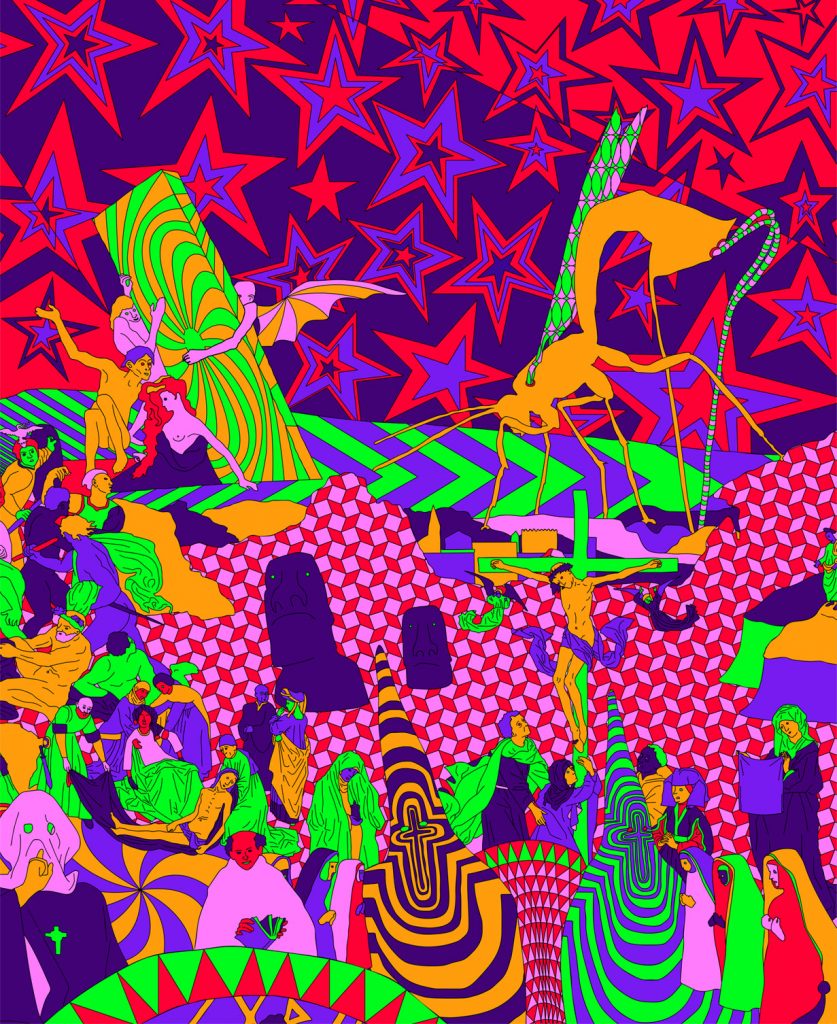 What have you been reading, listening to & watching during lockdown?
We have managed to get through a hell of a lot of books over lockdown, and when we are are working we have grown fond of podcasts and audio-books; instead of listing them all we would like to present to you (drum-roll please) …
Tighe-Mearns-Smith's top 3 …
… books of lockdown:
1 The imitation of Christ – Thomas a Kempis
2 Collins Pub Quiz 2012 Edition
3 The Affair of the Poisons – Anne Somerset
.. things to watch in lockdown:
1 Ricky Gervais Extras
2 Star Wars: Clone Wars
3 Halloween (1978)
… things to listen to
1 A Brief History of Britain 1066 – 1485 (Podcast) – Nicholas Vincent
2 Know thyself podcast
3 Bad Company – Bad Company (we listened to this an uncountable amount of times over lockdown)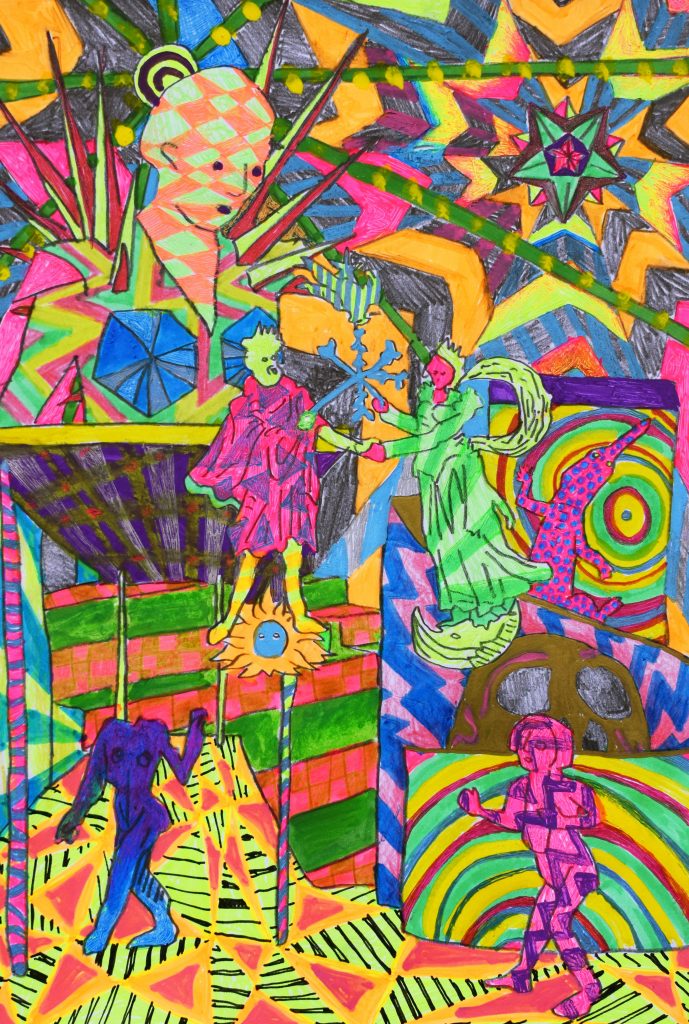 What's happening in your future?
We are both looking forward to going to a pub, getting moderately slaughtered and playing a pub quiz.
We are also having our recent sustainable fashion collection featured as part of St. Andrews Charity Fashion catwalk which we cant wait for, we are planning for an exhibition in Kiev, Ukraine which will be amazing, we've been working on loads of new paintings and essays which we are hyped to unleash and there are rumours of us being part of a bazaar in summer which will be rad! 😉
The future is bright!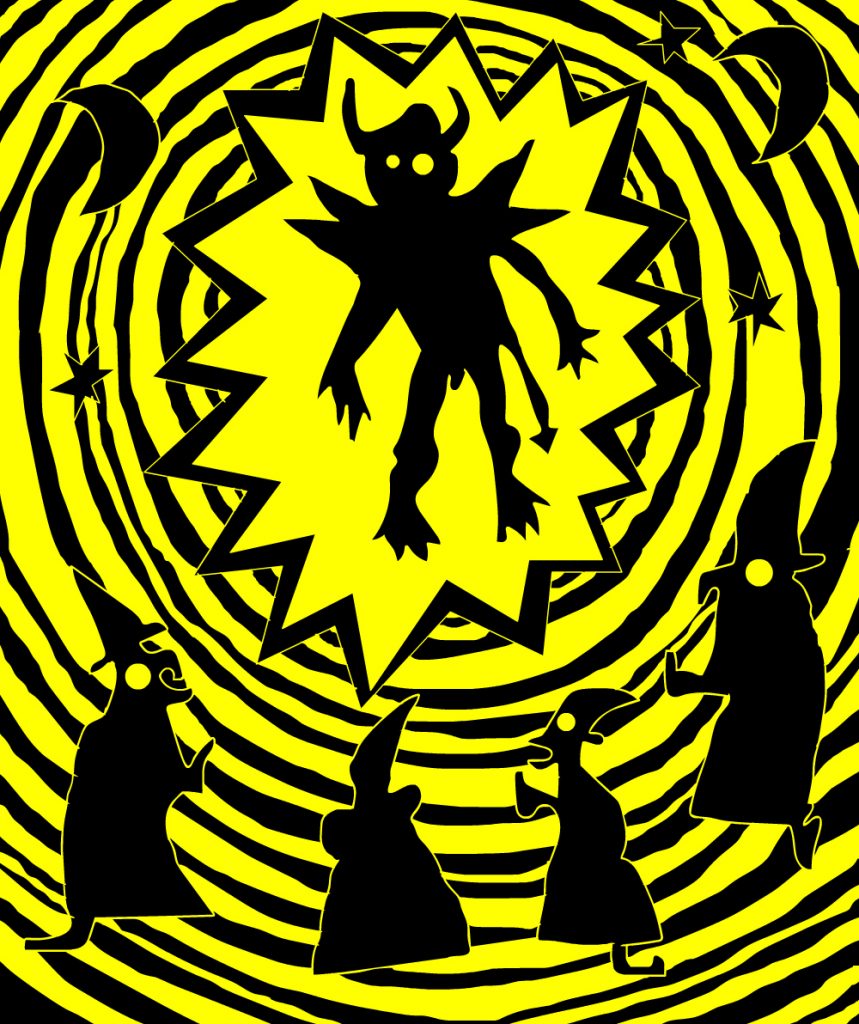 Categories
Tags