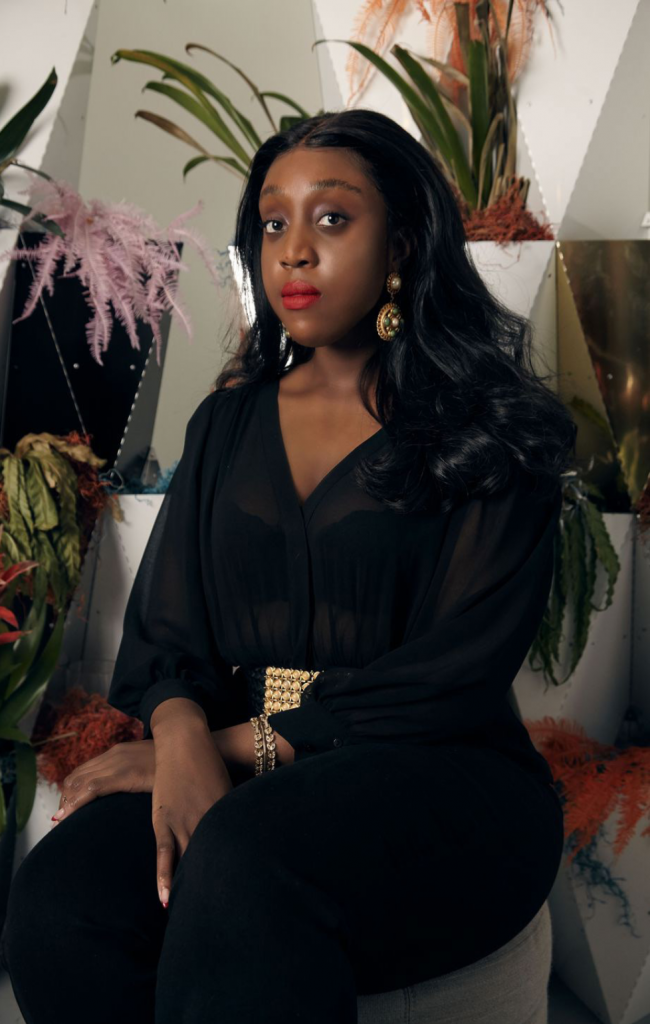 Pace Gallery has announced the appointment of Christiana Ine-Kimba Boyle in the newly created position of Online Sales Director. Under the leadership of CEO & President Marc Glimcher, Boyle will expand the gallery's digital offerings and spearhead Pace's online sales strategy with the goal of engaging new audiences. Boyle will also work to support artists in the development of NFTs and digitally native projects to be presented in collaboration with Pace. Boyle joins the gallery on May 3rd, 2021 and is based in New York.
"We are very excited to welcome Christiana to Pace. Over the past year we adapted our business model to meet the changing landscape brought on by the pandemic and, as part of this, we grew our digital offerings exponentially. An art dealer dedicated to the platform has become essential in order to deliver our vision for what online sales can contribute to our business in the future, especially with the rising popularity of NFTs and the potential they hold to augment what the traditional art market can offer. Christiana brings solid experience and broad expertise in the relatively new field of digital sales. Her enthusiasm, fresh ideas, and the success of her past projects reveal an innovative perspective, which makes her uniquely matched for Pace's ambitions in this hybrid arena."

says Glimcher.
Boyle comes to Pace from CANADA, where she built and oversaw online sales strategies, which included the launch of the gallery's first-ever online viewing room and virtual performance platform. Boyle has a strong background in curatorial work and has collaborated with artists on new commissions for CANADA's digital platform as part of a series of special projects geared towards client cultivation. Boyle's first physical curatorial debut—titled Black Femme: Sovereign of WAP and the Virtual Realm—is currently on view through April 10th, 2021. The critically acclaimed exhibition features multi-media works by Caitlin Cherry, Delphine Desane, Emily Manwaring, Kenya (Robinson), Sydney Vernon, and Qualeasha Wood.
In her new position at Pace, Boyle will develop curated, online programs as a complement to the gallery's brick-and-mortar exhibitions across its nine locations worldwide, as well as its art fair presentations. Throughout the course of 2020, Pace mounted nearly 30 online viewing rooms created exclusively for the gallery's online viewing platform, which drew up to 5,000 unique visitors daily. Building on the momentum of Pace's growing digital presence, in addition to overseeing online sales, Boyle will create content that is native to the medium to further cultivate the gallery's existing global network, which includes over one million Instagram followers, and to activate new audiences.
"I am incredibly excited to join Pace during a time where innovation within the digital arena is paramount to the survival and future of our industry. Throughout my career, I've maintained an interest in the online sector and have always been driven to create opportunities where I could further strengthen my expertise and understanding of this ever-growing field. Pace has frequently demonstrated an ability to adapt, evolve, and lead within the art world. The development of my role and this new department can attest to that. While there is no way to replicate the in-person experience, there is no denying the hybridity of both the virtual and in-person is here to stay. My appointment marks a new era of programming at Pace, and I am thrilled by the boundless opportunities in store."

says Boyle.
In this role, Christiana will work as a member of Pace's sales team and in close collaboration with Chief Communications & Marketing Officer Amelia Redgrift, and Marketing Director Everett Laidlaw, who led the strategy and design of Pace's digital platform.
Prior to Boyle's time at CANADA, she held several sales positions at commercial arts organizations, including Lehmann Maupin, Loretta Howard Gallery, Paddle8, and Gagosian, among others. In addition to her extensive experience in the art world, she is also the Founder of Spinkoperfumery, a beauty E-retail brand for which she designed and launched the official website and exceeded the company's sales profits by expanding its digital presence across four online marketplace platforms.
Categories
Tags