SuperRare present Invisible Cities, a groundbreaking exhibition of NFT art presented in a virtual gallery, curated by An Rong and Elisabeth Johs. Inspired by the pioneering text by Italo Calvino, Invisible Cities presents a digital exploration of the relationship between the visible and the invisible of our real and imagined cities from a distance and under close observation. The exhibition features unique NFT artworks by Fabio Giampietro, JENISU, Elise Swopes, Karisman, Dangiuz, KLDPXL, Gutty Kreum, Mari K, Annibale Siconolfi and Nate Mohler whose work together presents a multivalent global response to Calvino's prompt to imagine a realm of cities that never existed. Invisible Cities will be live to collectors worldwide April 2nd-30th, 2021 as buy now or auctioned works via SuperRare, a platform built on the Ethereum Blockchain. The exhibition will also be on view via Hook Art and Decentraland where a virtual event will take place on April 8th, 2021 where guests can visit the exhibition in real-time and interact as avatars.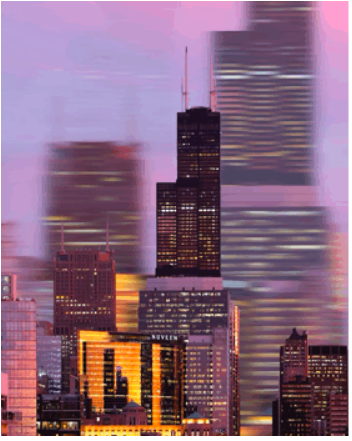 "Calvino's seminal text is a perfect framework for today's NFT art market, remaining a tour de force of the imagination," state curators Rong and Johs. "Most likely, we will never be able to fathom the origin of such visions. Are they part of the universal archetypal imagery? The mystery behind the future of NFT's and their place in the world needs a response with imagination. The mystery behind imagination is a forever conundrum."
Invisible Cities features unique artworks that range from utopian cityscapes to sci-fi urban environments in worlds of possibilities. As we drift in a dream like state between these spaces we drift between reality and imagination. Amsterdam and Paris by Nate Mohler belong to the "Painted Cities" series which explore the memory and dream state of a city through the fusion of motion and ink. The digital paintings are created using a unique technique Mohler's been researching, which includes multiple forms of AI especially neural style transfer to fuse videos with ink, texture, and photographs. It often takes weeks of testing and research before discovering perfect synergy between motion and texture. Mari.K's Diomira gives her take on "Diomira" the first city being described in Calvino's Invisible Cities, by "Polo" to the emperor "Kublai Khan." Finally Gutty Kreum's nostalgia induced dreams of Japan leaves a gentle impression. As the viewer tours the exhibition of Invisible Cities they are invited to be residents of these universal anonymous cities in cyberspace.
Superrare present Invisible Cities April 2nd-30th superrare.co/features/exhibition-invisible-cities
Also, live on Decentraland where a virtual event will take place on April 8th

ABOUT THE CURATORS
An Rong is the Director of Art and Cultural Program at SuperRare. Upon completing her thesis on the topic of blockchain's applications in the art world, she received her Master's Degree in Museum Studies from New York University. Ever since early 2020, she has organized multiple crypto art exhibitions in virtual space and has been in charge of the Editorial section of SuperRare. She's dedicated to building the cultural aspect of crypto art.
Elisabeth Johs is an independent curator and partner at Art She Says. After receiving her Masters from Sotheby's Institute of Art she worked at Gagosian and then co-founded Trotter & Sholer gallery in the LES of Manhattan. She is primarily immersed in supporting new media, performance and experiential art. Her curatorial work actively pursues responses to modern-day challenges: social, human, material and environmental.
ABOUT THE ARTISTS
Through his seminal painting technique of subtracting the color from the canvas, he realizes powerful and intense figurative paintings. In Fabio Giampietro's work the barriers of art come tumbling down and the propensity of continuity and simultaneity amongst the three spatial dimensions and time becomes tangible, though still imponderable to the viewer's eyes. His work marks the liberation of painted forms from the classical framework, enhancing a process already well established in the course of Italian Modern and Contemporary Art.
JENISU is a crypto pop artist based in Tokyo. She was commissioned by Snapchat in 2019 and made her debut on SuperRare in January 2020. Themes such as technology, architecture, retro aesthetics and interior design are all frequently found throughout her artwork. She aims to pull the viewer into her imaginary world with realistic perspective and scale, combined with her signature color palette and detailed outlines.
As one of the original Instagram artists, Elise Swopes learned to connect with a worldwide audience of millions by melding art with a message. Since then, the Brooklyn-based photographer has worked on countless ideas showcasing her surreal cityscapes and streetwise style.
Karisman is a generative artist with a CG background who has been feeding himself with urban culture, glitch art, and futurism. He tries to challenge the mediums to meet analog and cyber, past and future, real and surreal. He believes that every asset around is natural, and already is a muse as well as an instrument to create. In his works, he asks the what-if questions about life and surroundings.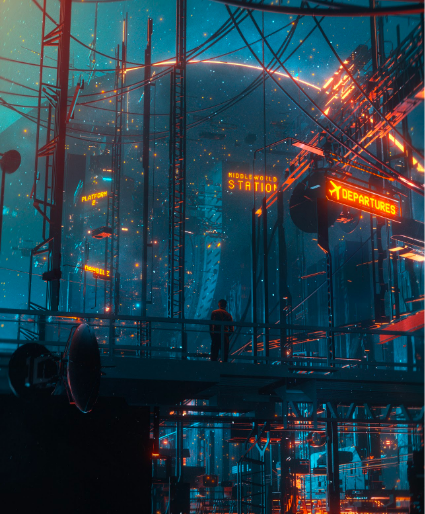 Dangiuz, pseudonym of Leopoldo D'Angelo, is an Italian contemporary visual artist, crypto artist, art director and graphic designer specialising in sci-fi and retro-futuristic themes.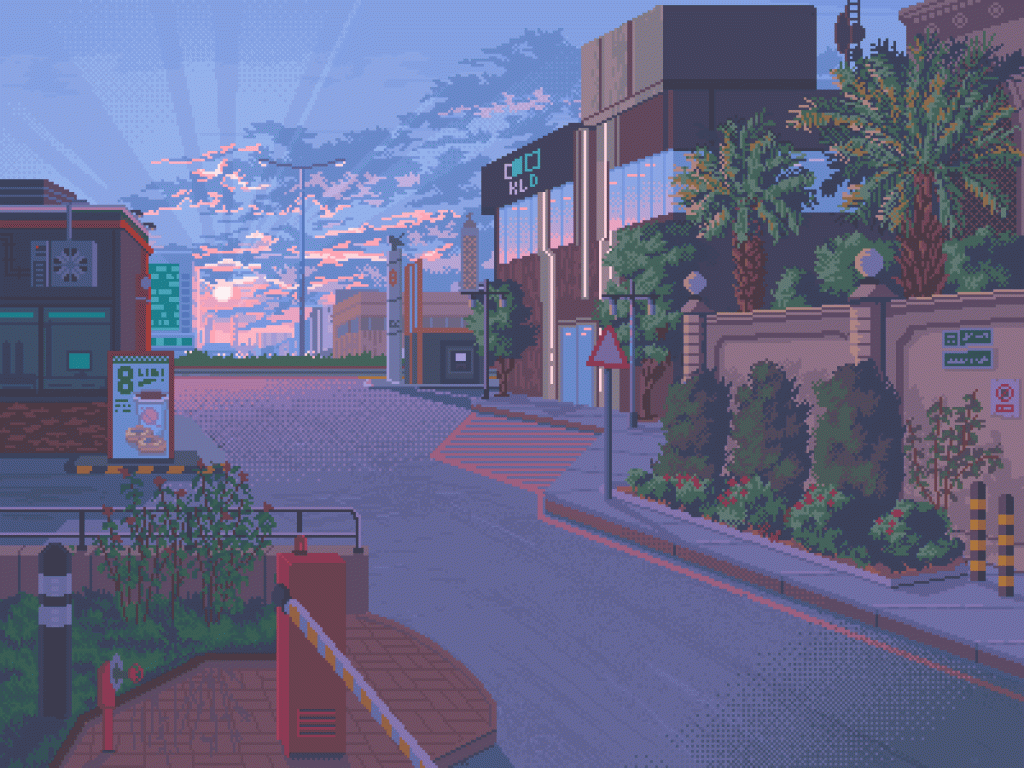 KLDPXL is a pixel artist from Riyadh, Saudi Arabia. He creates pixel art illustrations that focus on various environments, and landscapes.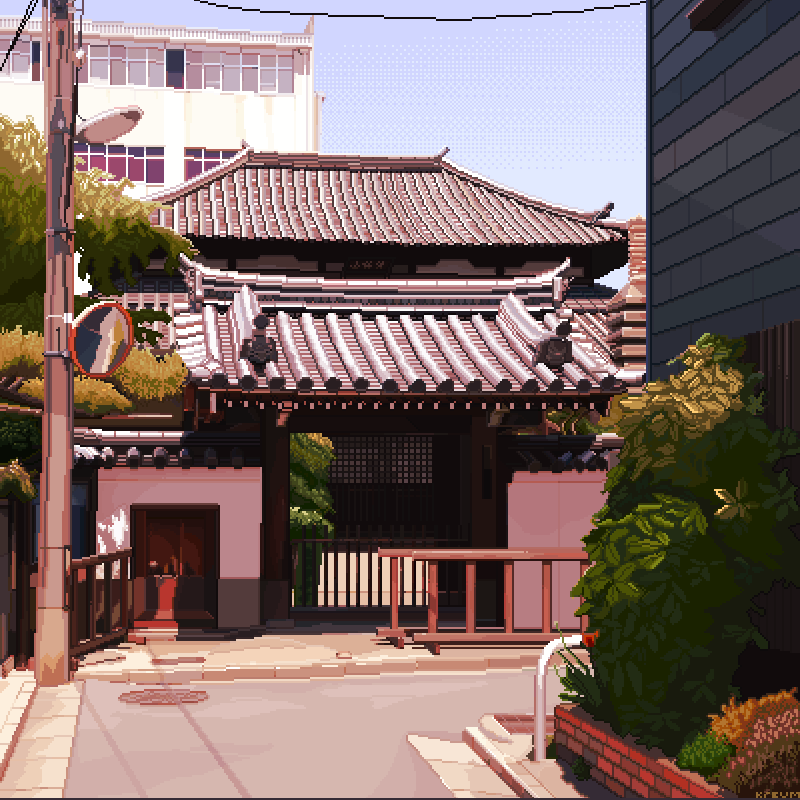 Gutty Kreum is a Canada-based pixel artist. Heavily influenced by both urban and rural Japan, he tries bringing a feeling of nostalgia and calmness with every illustration. His work has also been featured in the physical and digital version of the book 'The Masters of Pixel Art – volume 3'.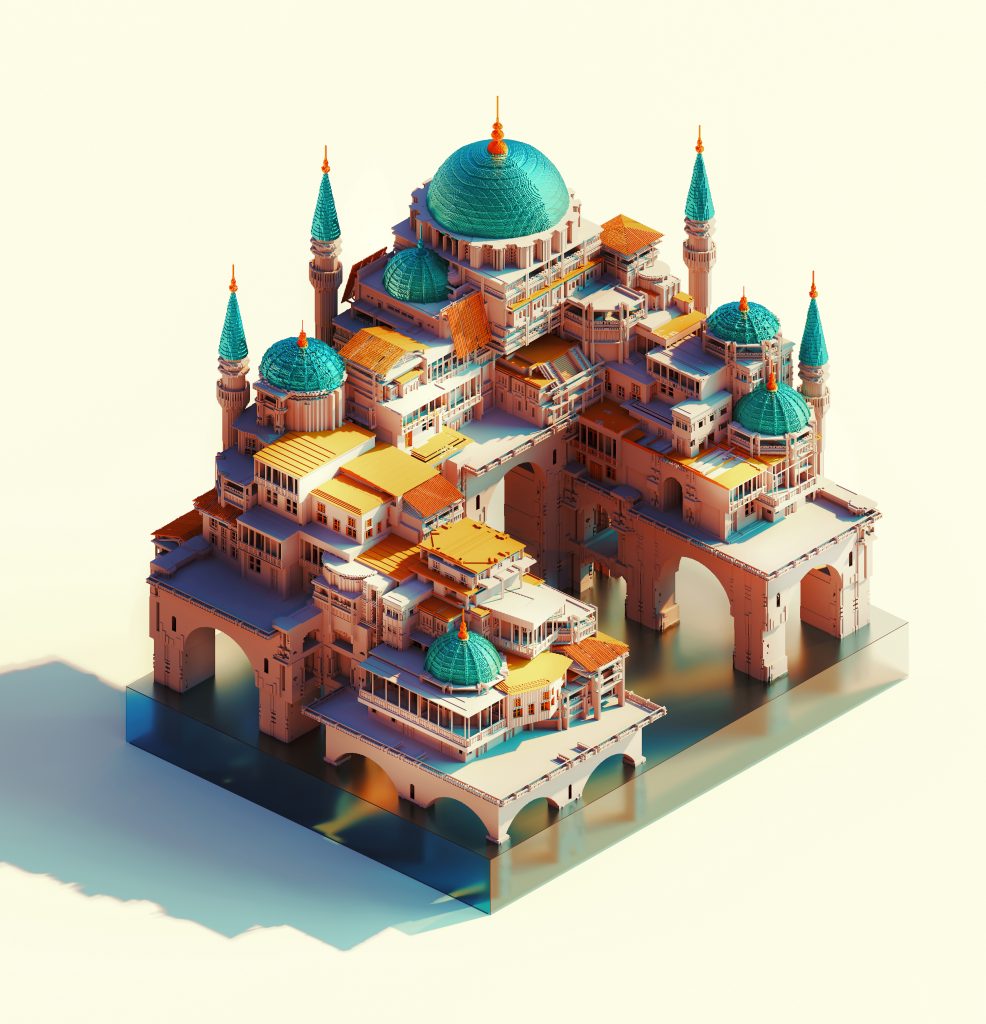 Mari.k is a freelance 3D/voxel artist based in Istanbul, Turkey. With a passion for Isometric dioramas and architectural design. Creates microworlds out of voxels (each voxel is a 3D pixel) for people to explore.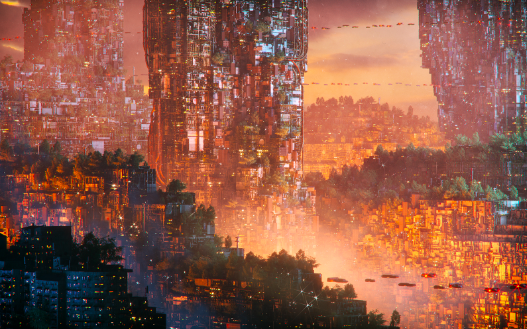 Annibale Siconolfi is an artist, architect and sound designer from Italy. His art is characterized by a complex 3D modelling of futuristic cities and landscapes. Annibale has experimented and studied different 3D techniques with the aim of giving life to his visions characterized by endless urban scenarios, coexistence between nature and technology and new types of habitat. His work has appeared on some of the biggest online art and architecture platforms and exhibited in France, Russia and Italy.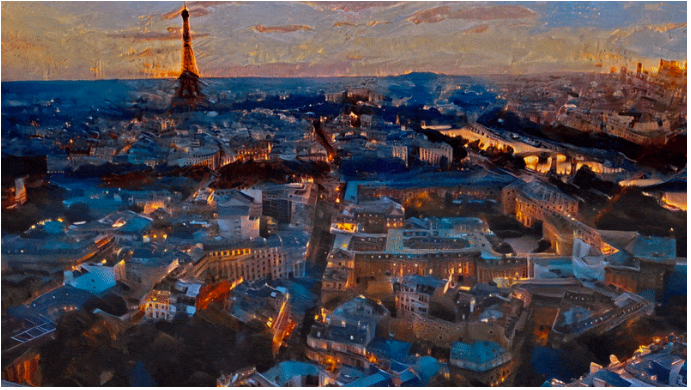 Nate Mohler is an emerging media artist who works with technology as a paint brush to build conceptual and avant-garde experiences through digital art. A 2019 UCLA graduate with a B.A. in Design | Media Arts, Mohler is intrigued with the fusion of conceptual art and technology to support connectivity and social activism with unconventional space and sound. His work focuses on eliciting action and question through digital mediums such as projection mapping, immersive installations, sculpture and video art. Mohler treats each project as an opportunity to evoke emotion, challenge thought, or support social change.
ABOUT SUPERRARE
SuperRare is a marketplace to collect and trade unique, single-edition digital artworks. Each artwork is authentically created by an artist in the network, and tokenized as a crypto-collectible digital item that you can own and trade.
superrare.co
ABOUT DECENTRALAND
Decentraland is the first fully decentralized virtual world. It was always part of the original vision to hand over control to the people who create and play in this virtual space. In short – you, the users. Through the DAO (Decentralized Autonomous Organization), you are in control of the policies created to determine how the world behaves: for example, what kinds of wearable items are allowed (or disallowed) after the launch of the DAO, moderation of content, LAND policy and auctions, among others.
decentraland.org
ABOUT HOOK ART
Hook is an online platform bringing together seasoned art collectors to create a venue for viewing, buying, selling, and learning about art.
hookart.com
Categories
Tags