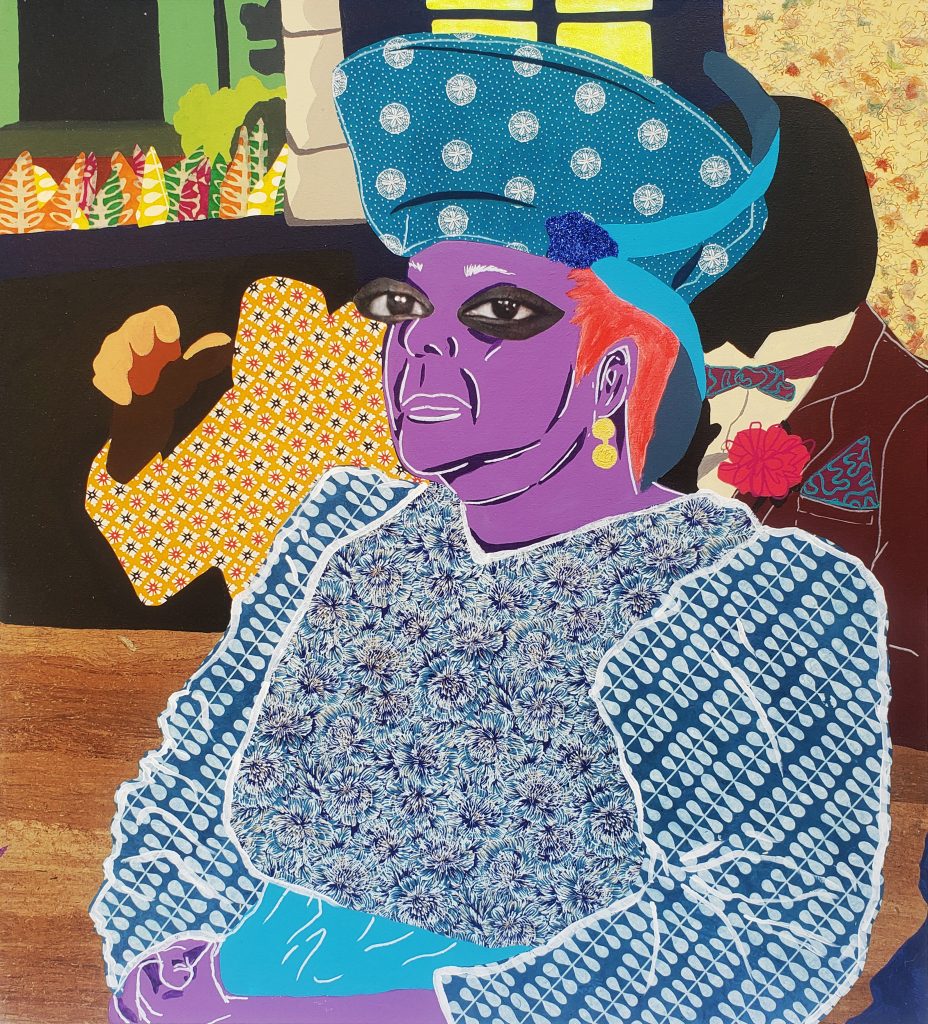 Queen Mudda is Coleby's first solo exhibition in London. The exhibition has been curated by Natalie Willis, Associate Curator at the National Art Gallery of The Bahamas.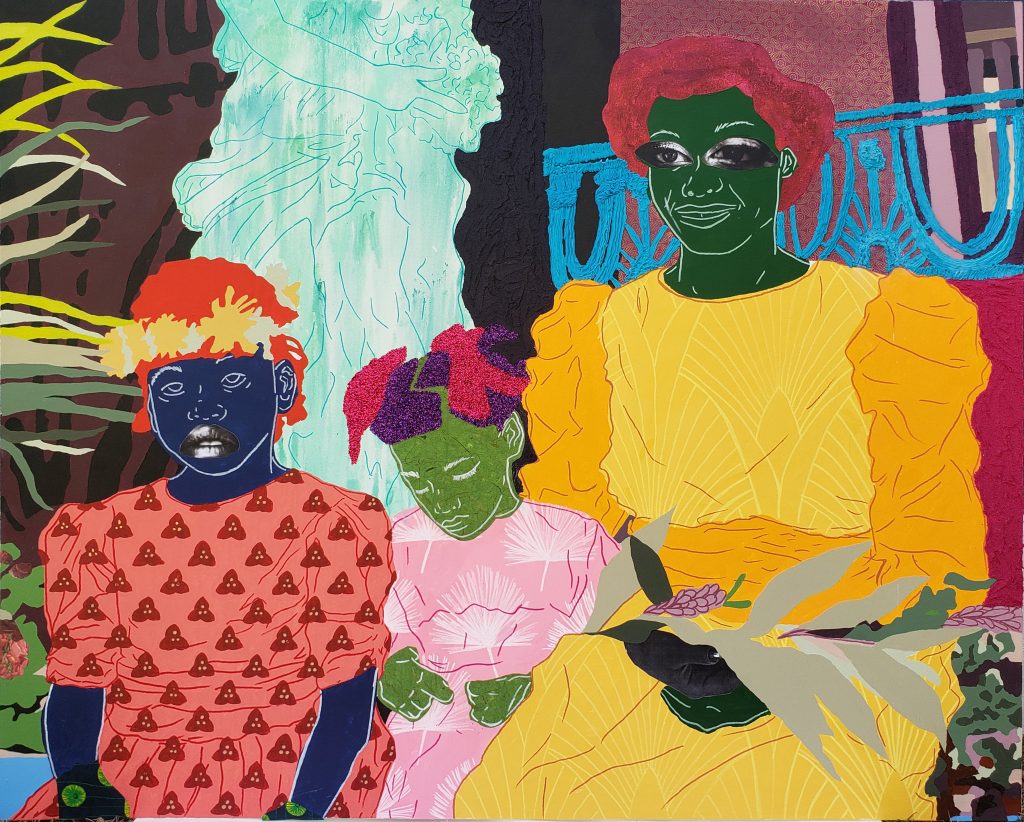 There is a severe exploitation of unseen labour in Black women the world over. In a time where we are contending with severe patriarchy, Coleby gives us a moment to consider the matriarchs of our family lines. Queen Mudda is a celebration of the women and girls in our families – those who have the broadest shoulders and are the backbones of our family lines. Using her family archives and storytelling, we are offered up a moment to consider the ways in which all mothers may be considered queens in their own right. With nods to Rococo, but also to the hyper embellishment of the Caribbean and African diaspora, we are at once given the frills and ruffles of the Baroque period, alongside the vibrating patterns of African wax print fabric, Junkanoo, and Carnival. Performance is the undercurrent of this work: the performance of womanhood, of respectability, of being. In a world where being is appearing, Coleby offers the matriarchs of her family line the opportunity to appear as elevated as the care they give. By Natalie Willis, Curator of Queen Mudda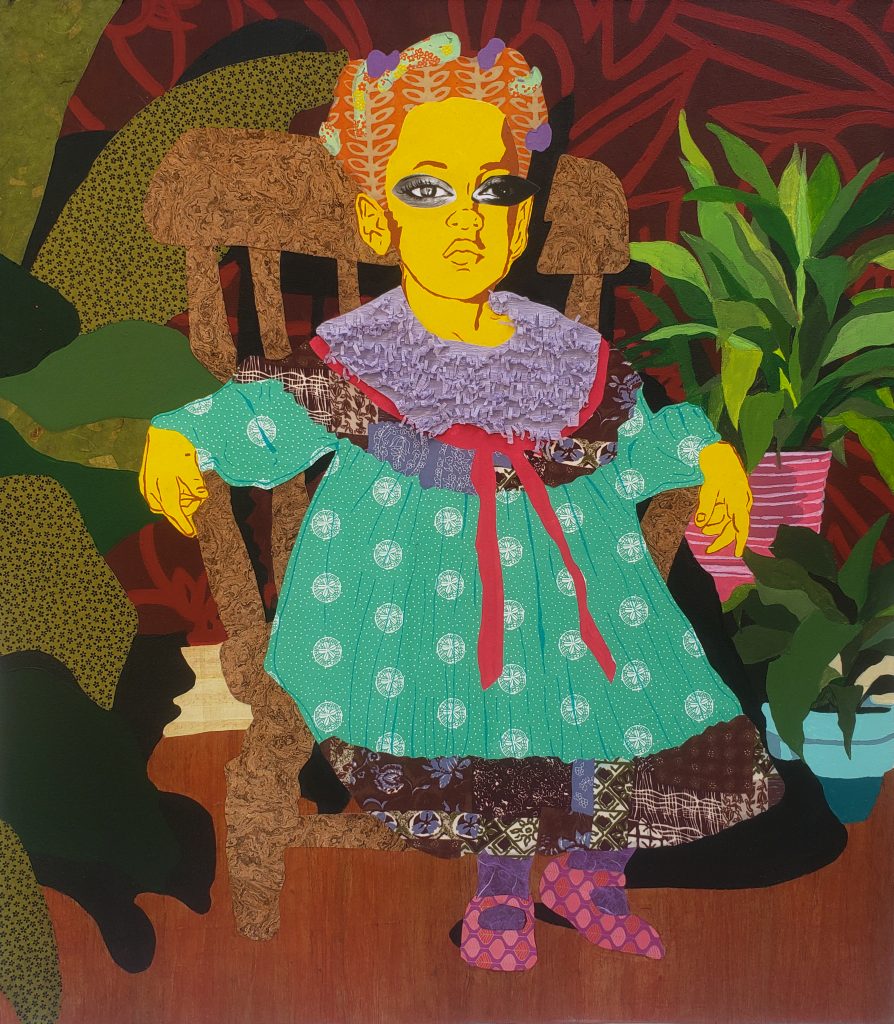 Cydne Jasmin Coleby Queen Mudda 26th March – 23rd April 2021
Unit London
About the Artist
Cydne Jasmin Coleby (b.1993) is a digital and mixed media collage artist based in Nassau, Bahamas. Coleby a ended The University of The Bahamas where she received her associate degree in art in 2012. She then went on to work as a freelance graphic designer, specialising in brand design. She has worked with numerous companies including Adworks, Poinciana Paper Press, Popopstudios International Center for the Visual Arts and The Island House. She served as Creative Arts Design and Communications Manager for The Current: Baha Mar Gallery and Art Center. In 2018, Coleby reintroduced her art practice at the National Art Gallery of The Bahamas as part of their Ninth National Exhibition with a body of work entitled A God Called Self. She continues to produce digital and mixed-media collages which investigate the transformative e ects of trauma through a personal lens. Her work has been exhibited in galleries within The Bahamas, France and London. Coleby's artwork is a part of local and international collections, including the private collection of acclaimed art advisor and curator, Maria Brito.
Categories
Tags