Performa, the internationally acclaimed organization dedicated to live interdisciplinary performance by visual artists, has announced the ninth edition of its city-wide biennial, which will take place entirely outdoors with a program of new live commissions conceived for New York City, exploring its history, communities, and urban environment. Presented a month earlier than usual to accommodate its outdoor focus, the Performa 2021 Biennial will take place across the city from October 12th-31st, 2021.
The first Performa Biennial in 2005 was an effort to bring the creative community together to celebrate the making of live performance in all its forms and to reconnect after the difficult years following 9/11. Sixteen years later, the Biennial will return to one of the original impulses of Performa to celebrate the grassroots of pioneering art in NYC and once again focus entirely on the artists and cultural landscape of the city. The Performa 2021 Biennial will be a positive, revivifying force in New York City, with a program that highlights the energy and inventiveness of all who live here. The city—which has been greatly altered by the pandemic—will gradually emerge as a different place, a place in which the details of our everyday lives and the larger social infrastructure have been reshaped. These shifts, and the economic implications, have dramatically altered the way arts organization's create meaningful experiences for audiences and opportunities for a diverse range of artists. 
"Performa has always considered the Biennial program as a form of radical urbanism. This year, we will continue to explore and extend this notion by shifting our program to the city's streets, expanding across its boroughs, and creating bold, innovative actions that celebrate the spirit of the city and explore the urgent social and political questions of our time."

comments Performa Founding Director and Chief Curator, RoseLee Goldberg.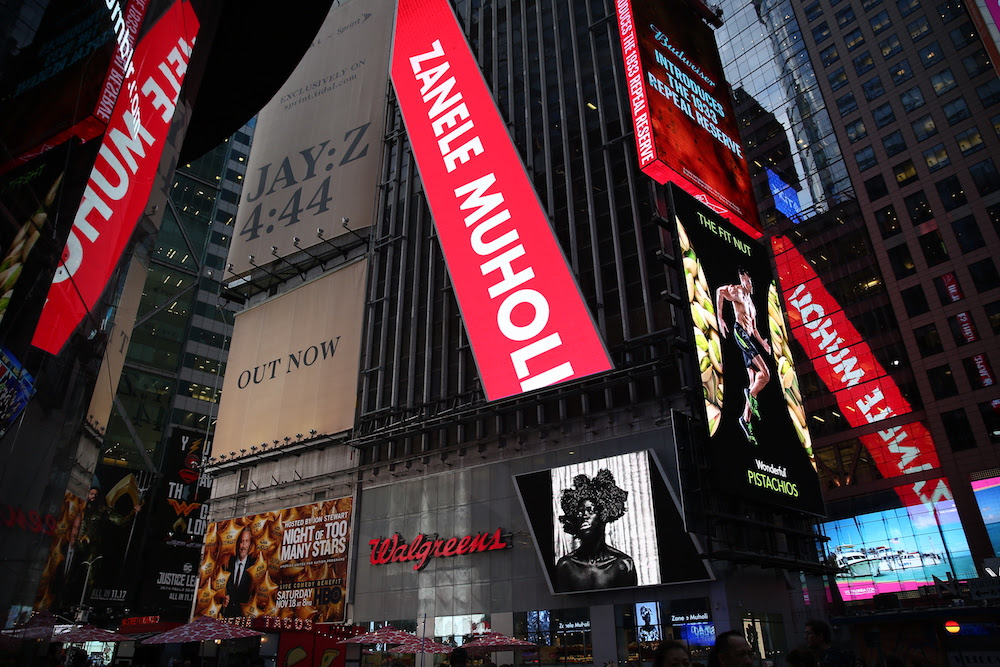 Since its founding, Performa has transformed the intersection of contemporary art and the performing arts with its visionary biennial and commissions, changing the understanding of performance by visual artists across disciplines and making artists directly accessible to the public. Performa has produced eight biennials, reaching an international audience of over 250,000 people and featuring more than 700 artists at 200 plus venues across New York City. Throughout each Biennial, Performa has consistently engaged with the city as a stage. Examples include Rashid Johnson's restaging of Amiri Baraka's iconic play Dutchman grappling with racial violence, set inside the iconic Turkish Baths in the East Village; Barbara Kruger's now-legendary installation inside of the Coleman/LES Skate Park under the Manhattan Bridge; and Samson Young's contemporary opera performed on giant mechanical cranes inside Castle Williams on Governors Island.
 
The Performa 2021 Biennial will continue this legacy with a series of new live outdoor commissions by Kevin Beasley, Ericka Beckman, Sara Cwynar, Danielle Dean, Madeline Hollander, Andrés Jaque (Office for Political Innovation), Tschabalala Self, and Shikeith. The program will bring together numerous U.S.-based artists to consider the changes the city is going through—culturally, socially, spatially, racially, and politically—and imagine powerful futures for its population. Performa will use the parks and streets to animate the city and its communities as imaginatively as they have done in the past.
As well as working outdoors, many projects will also use broadcast as their medium expanding on Performa TV, Performa Radio, Performa's online exhibition program Radical Broadcast, and the recent live-broadcast Performa Telethon. The broadcast channels will draw on the history of artists working in TV and radio and will commission an array of new audio and video content for audiences around the world.
performa-arts.org @PerformaNYC
Performa 2021 is organized by RoseLee Goldberg, Founding Director and Chief Curator, Esa Nickle, Managing Director and Executive Producer, Kathy Noble, Senior Curator and Head of Curatorial Affairs, Charles Aubin, Curator and Head of Publications, Job Piston, Associate Curator at Large, Sasha Okshteyn, Senior Producer and Brittany Richmond, Assistant Curator and Director's Office.
ABOUT PERFORMA:
Founded in 2004 by art historian and curator RoseLee Goldberg, Performa has expanded the possibilities for visual artists working in performance, providing essential curatorial and production support, and, with its dedicated biennial, providing a worldwide platform for performance of the 21st century. Performa Commissions have entirely changed the possibilities of the form and its educational programs have shown its rich history as an integral part of artistic practice, reaching back through the centuries to the Renaissance. This visionary organization has entirely transformed every art institution's approach to visual art performance, now a staple in art museums and galleries throughout the world. Since 2005, Performa has presented eight editions of its three-week international Performa Biennial that have animated every borough of New York City every other year.
Categories
Tags