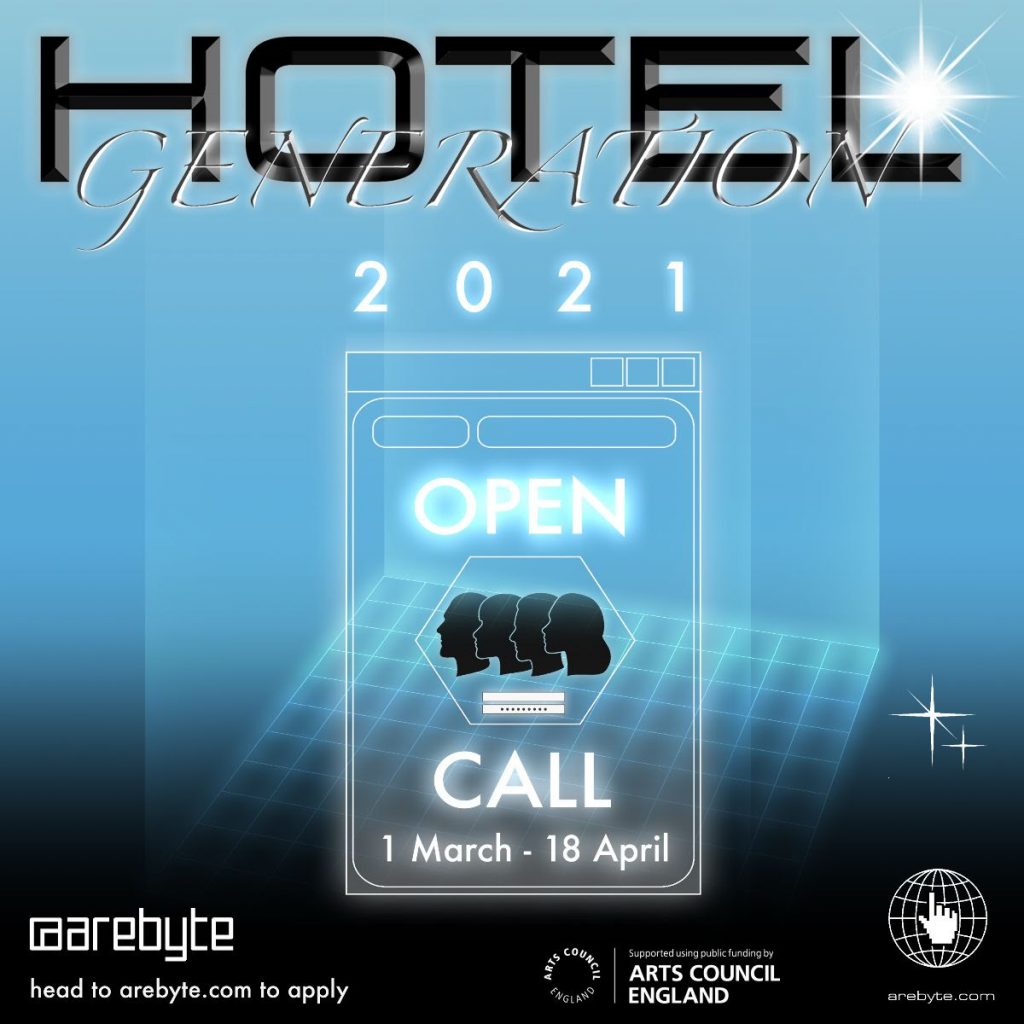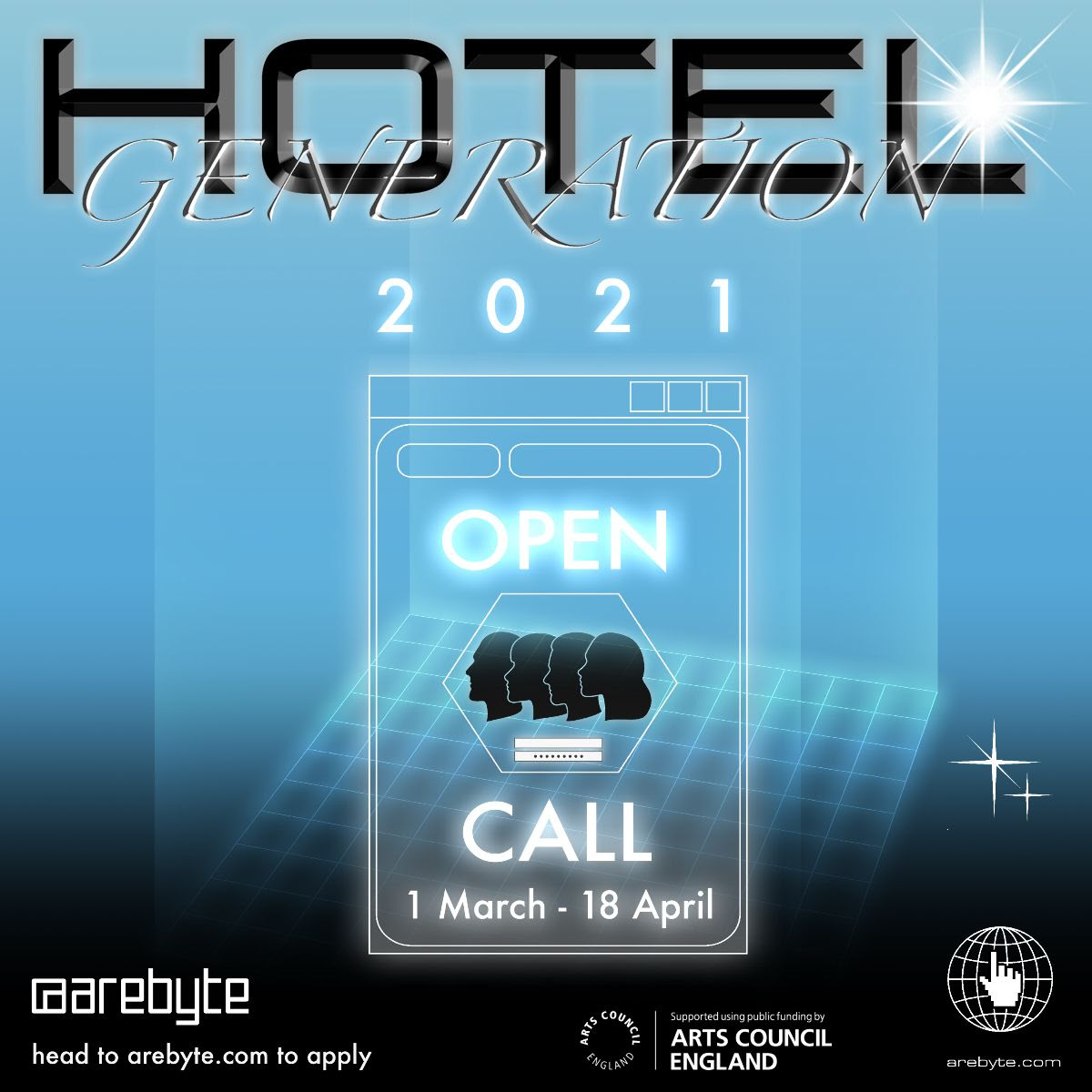 hotel generation mentors the next generation of UK digital artists during the critical early stages of establishing a career in the arts.

arebyte's yearly programme encourages young digital artists from regional UK cities to develop their practice and interact with new audiences in London and internationally with the aim to expand their network and foster new opportunities. This initiative nurtures a sense of place in the London art scene which can be notoriously difficult to infiltrate and creates new conversations between London and other UK cities.

The criteria for submissions is as follows:
– be aged 28 or under
– make work using emerging and digital media
– if you have an art degree (not mandatory) it must be from a university outside of London
– be living in the UK but outside of London (at the time of application)

Judging Panel (2021)

Christl Bauer (Co-Producer Ars Electronica Festival / Prix / Exhibitions. Ars Electronica Linz)
Zaiba Jabbar (co-founder of HERVISIONS)
Olia Lialina (artist)
Alessandro Ludovico (researcher, artist and chief editor of Neural magazine since 1993)
Ben Vickers (CTO at the Serpentine Galleries in London, co-founder of Ignota Books and an initiator of the open-source monastic order unMonastery)

Keys stages of the programme:A four month development programme
Focused on creative development and industry skills, the programme equips four artists from outside of London with the ability to manage sustainable careers. The candidates receive a stipend to develop an exhibition proposal with curatorial guidance, crits from established artists, studio visits, access to digital training sessions and business support including hands-on workshops in marketing and fundraising. The programme can be undertaken remotely.
A two day stay in London, 8 + 9 July 2021 (dates to be confirmed closer to the time)
Selected artists will be invited to London to meet each other and arebyte staff, as well as present their initial proposals and visit exhibitions in London.A solo exhibition at arebyte Gallery, London
hotel generation culminates in a fully funded solo show at arebyte gallery for one of the four candidates selected by a panel of judges in August 2021. The exhibition for the final selected artist will take place in February 2022.
Categories
Tags