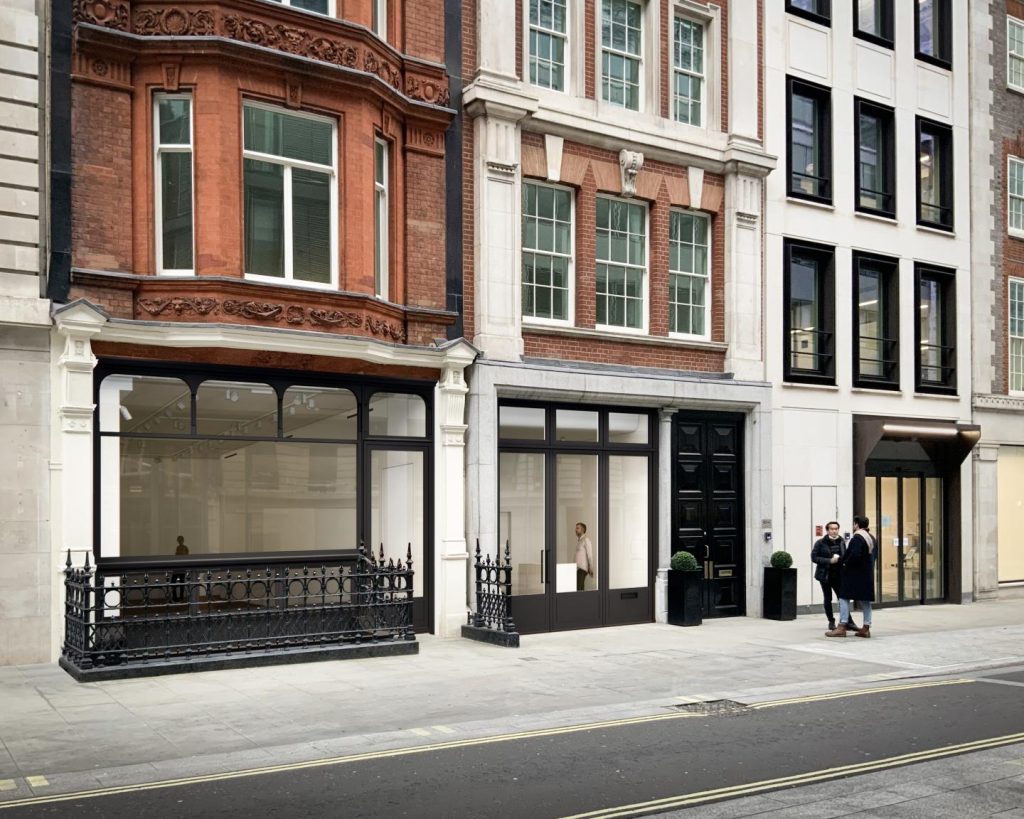 Launching in October 2021, Frieze will launch a new initiative, No.9
Cork Street, a space for international galleries in the historic heart of Mayfair, London. No.9 Cork Street will be housed in two converted townhouses that will accommodate visiting galleries throughout the year, showing ambitious exhibition projects. The first-ever venture of this type by Frieze, demonstrates the art organization's commitment to the creative spirit of London and will contribute to the city's community of galleries, by bringing audiences together to celebrate contemporary art.
Designed by architecture studio Matheson Whiteley and developed in partnership with e Pollen Estate, No.9 Cork Street will cover 600 square meters of space spread across three floors. The new space will provide
a flexible and collaborative environment for the world's leading galleries to connect with London audiences year-round. With each exhibition lasting approximately four weeks, opening times will be coordinated across participating galleries to encourage collaboration across participants. Applications to participate are now open to commercial art galleries or ventures that show a regular programme of exhibitions, with reduced participation fees available for young galleries.

'Over the past 12 months, we have learnt that the experience of seeing art is irreplaceable, as are the human connections that are so crucial to its appreciation. We are always looking for new ways to support our community of galleries, and so No.9 Cork Street is a natural response to the challenges brought about by the pandemic. With ideas around locality, physicality and time particularly pertinent right now, the pop-up model allows for a more in-depth look at specific projects. We continue to be endlessly inspired by London, the resilience of our artistic community and the dynamic cultural fabric of our city, and we are excited
to propose a new space which will host international projects conceived specifically for London.'

Eva Langret, Artistic Director, Frieze London commented:
Each participating gallery will bene t from a fully equipped gallery space, a private viewing room and a range of media, digital and social media services designed to ensure the visibility of their project at No.9 Cork Street. e lower level of the building will be used as an event space, which will also be a location for activities related to Frieze's newly launched membership programme; this will be available to host artist talks, screenings and receptions.
No.9 Cork Street is located in the centre of London's gallery district, just north of the Royal Academy of Arts and within a few minutes' walk from Green Park underground station. For nearly 100 years, Cork Street has been known as one of the most signi cant neighbourhoods in the history of modern and contemporary art. Today, Cork Street has one of the highest concentrations of galleries in London.
Categories
Tags