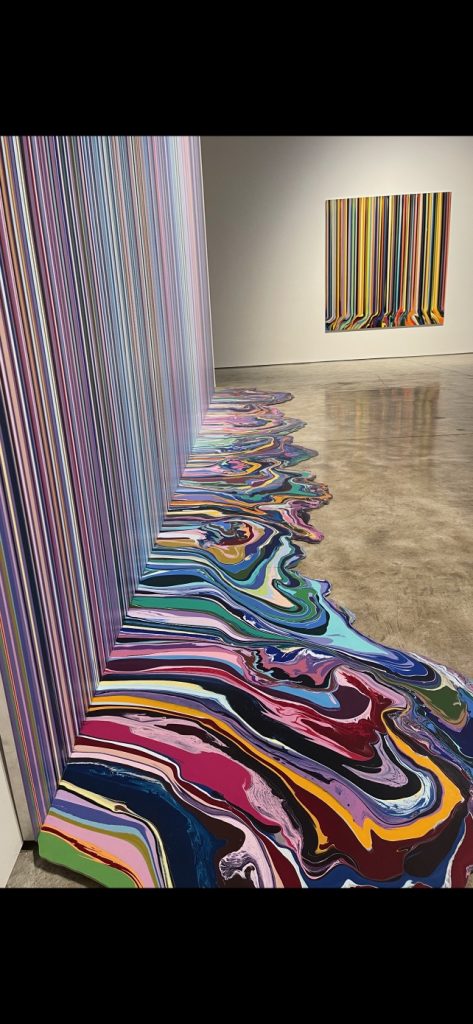 Between looking back at photographs of Ian Davenport's latest series of bright and colourful paintings and being immersed in his positive and upbeat mentality—I have to say writing this article has put me in the best mood. Many contemporary artists are quick to complain about and curse various forms of, social media as it often denies viewers of the all-important in-person viewing experience. Davenport, incredibly refreshingly, just happens to see the glass (or paint tin if you will) half full and accepts the social media stage for what it is. He actually even commends the platform as a "democratization" of sorts because all of a sudden everyone is "using the same format," to capture the same thing. The artist recognizes the "limitations" of social media– certain types of artwork don't photograph as well as others, especially the more "subtle or monochromatic paintings" which, unfortunately "can look very bland." But, in instances such as these, Davenport recognizes the invaluable act of "letting the work go."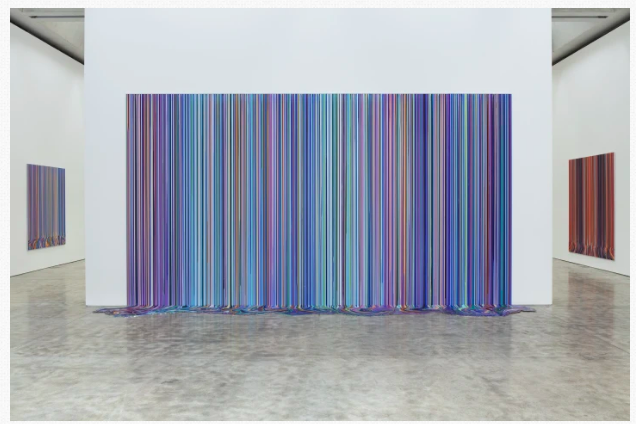 And, in his usual well—balanced manner, the artist applauds various forms of social media which have actually allowed him "to connect with an audience directly through my own site rather than via a gallery. It has meant that I am able to post artworks that galleries have not wanted to exhibit and show a wider profile of the things I have made over the years." Davenport has come to especially appreciate the interaction that the public domain facilitates between his work and its audience.
"When I made a painting for the Venice biennale in 2017 in the Giardini Park I was so struck by how the audience responded. People were dancing, jumping and taking selfies—it was fantastic. When I first began using Instagram I immediately took to the format because it is about the use of images." Davenport continues to use social media to show his work. Most recently, the artist's page has displayed and even, dare I say, promoted his latest body of work which has just been exhibited at Kasmin Gallery in New York City.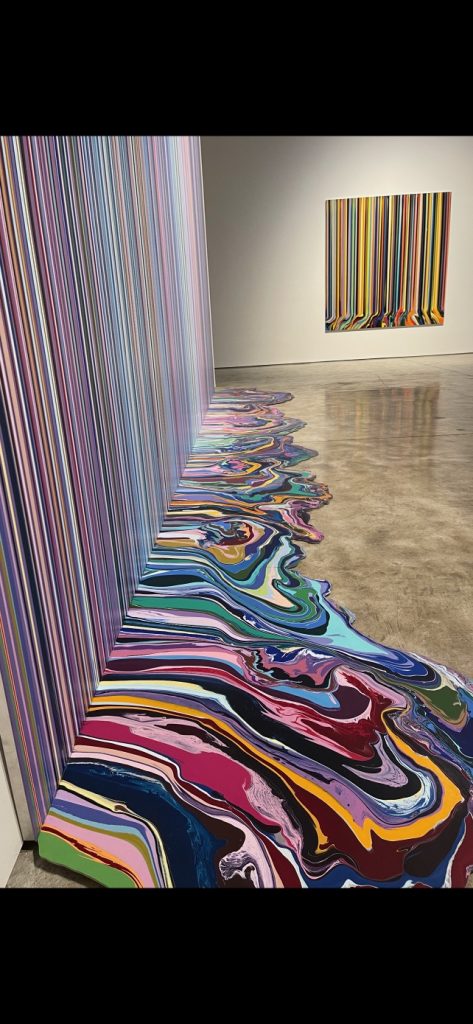 What inspired this new body of work?
I was in Rome with Sue, (Davenport's wife,) and I was looking at Caravaggio paintings and particularly at how the artist used light. Gradually I became aware that the way I was using light was becoming increasingly important in the paintings I was doing back at my studio. There is always some play between the paradoxical elements in my paintings. Contrasts between fluidity and structure, light and dark, symmetry and asymmetry. The new paintings take this to a new level especially in some of the new paintings I called "mirrored" paintings. I am always unsure how much one picks up or is inspired by another artist, but in this case, I feel a link to that specific trip to Rome.
How did the vision for these paintings differ from those in the past?
This body of painting was created by starting in the centre and working outwards. Repeating the colour sequence exactly on each side and I tried as much as possible to replicate the width of lines on either side as well. I wanted to give the impression that the painting was mirrored and symmetrical. Perhaps with all of the chaos in this world at this time, I was trying to make my own kind of structure.
The pandemic has been really interesting in terms of catalyzing a creative time or giving artists space (probably too much of it) to create. Needless to say this time was utilized differently by everyone—what was it like for you?
It was surreal at first. Dealing with the unknown and various chaotic reactions as everyone struggled to cope with ensuing pandemic was overwhelming. I feel a bit guilty to say this but from a creative perspective, in the beginning at least, I enjoyed the sense of peace and time to reflect for longer in the studio. Then as word spread that lockdown could last for months, I began to really miss friends and family—humans need these connections so much.
How did being in isolation influence/change the time and space in which you could create?
Lockdown was the first time I had a period of several weeks in my studio on my own, uninterrupted. I was fortunate to be able to make painting the main focus of my life without any distractions. I would get up with my wife Sue who is also an artist and every day we walked in our local park which was grounding. Then, we went to our respective studios to work.
What was a silver lining (besides creating this new body of work, obviously!) that accompanied the global pandemic for you?
It has given me a chance to see what is really important for my personal life and for my career. I am valuing my relationships much more and I have realized that I want to concentrate on quality and variety.
Do you think the global pandemic has changed the art world forever (online viewing platforms, virtual conversations, online sales) ?
The galleries I speak to see this period as an interim point. I think people will go back to "before" very quickly!!
When things return to normal (or as normal as they can be) what do you imagine the contemporary art world/market will look like?
This is very hard to say and I guess everyone wants things to return to normality as much as possible, although I wonder though if this isn't a chance for some review of what is really important? Does there need to be so many art fairs? Do we need to travel so much? Covid could be a catalyst to examine our behaviour and to moderate it so we can improve major problems like climate change. We cannot take our environment for granted—it seems we do not appear to realise and recognize our own vulnerability.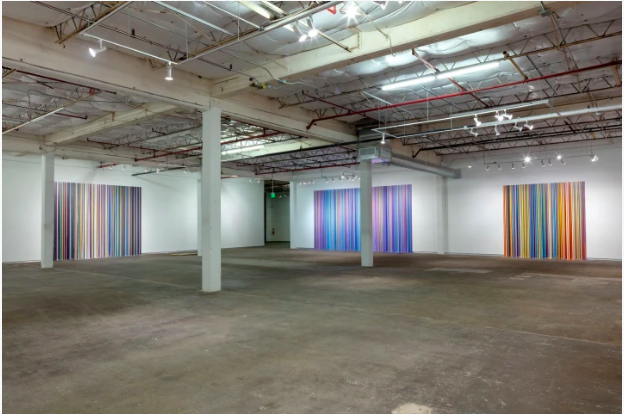 Categories
Tags