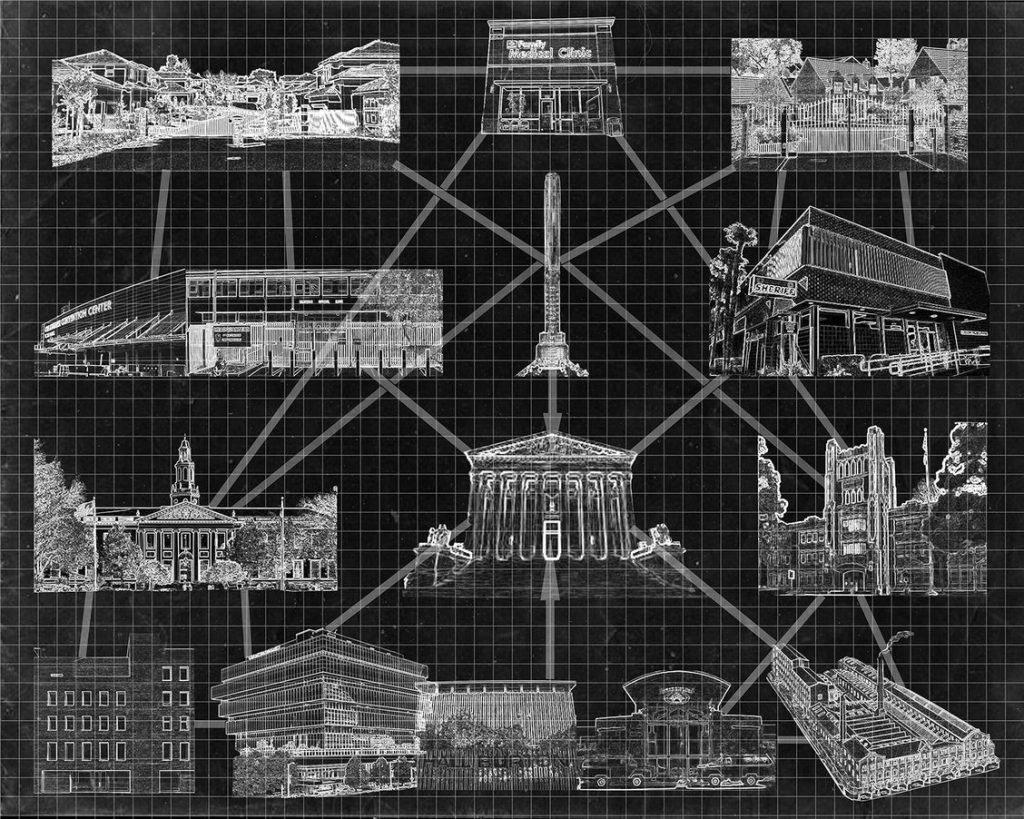 Riviera Parking is to present Pinnacle, an exhibition by Los Angeles based artist Nick Angelo.
"The linear and the decentralization of power in exchange for a rhizomatic network…may finally be coming to a head. The post-structural era may be reaching its pinnacle."

– Nick Angelo
Nick Angelo is a Los Angeles based artist who holds an MFA in Photography and Media from the California Institute of the Arts. Angelo's work uses mapping, topography, and diagramming as methods of a criticality towards American cultural and political power structures, constantly hinting at an "end times" enigma which seems omnipresent in a contemporary environment plagued by disinformation and dissent.
Nick Angelo: Pinnacle at Riviera Parking Feb 6th – 7th, 2021 Open 12-6pm by appointment only Riviera Parking is located in Santa Barbara.
Riviera Parking is a project space located in a two-car garage in the Lower Riviera neighborhood of Santa Barbara. It is a temporary exhibition space which invites one artist to present one work over one weekend that was made during the COVID19 pandemic. The conversations and process from each exhibition will be presented on our website after the completion of the physical exhibition. This space is run by Niko Chodor and Alex Heilbron.
Categories
Tags