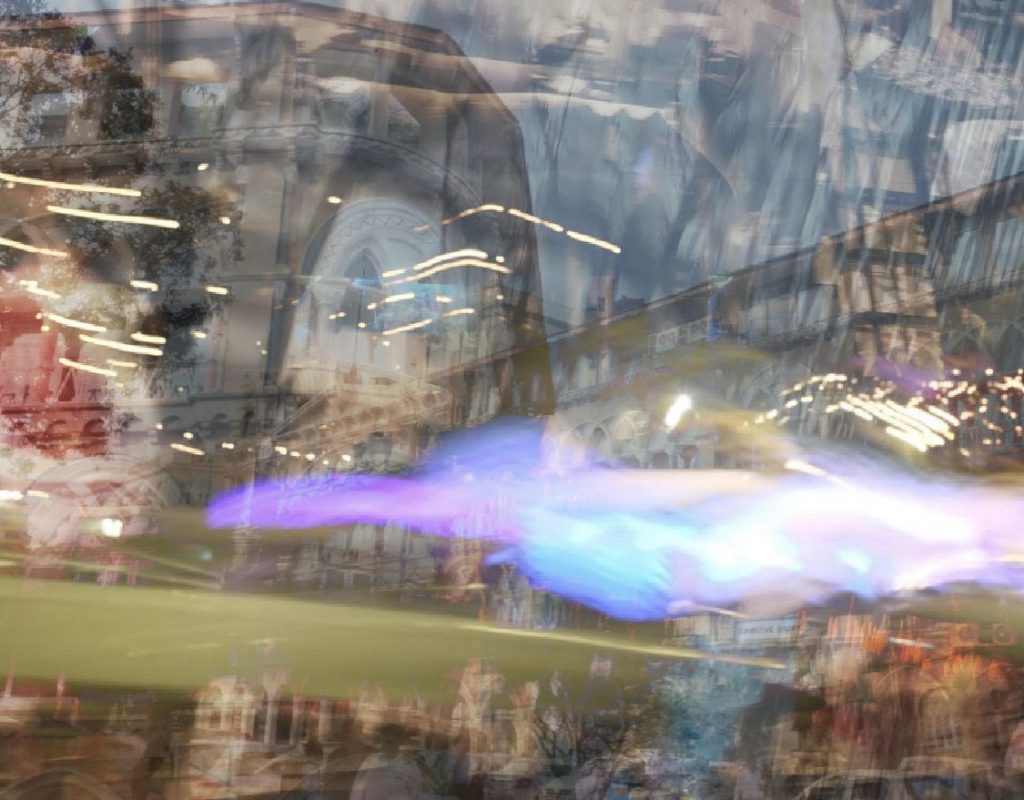 The latest exhibition by international artist, Akshita Gandhi is a body of work that has been heavily influenced by the global quarantine and the aftermath of Covid-19. This online exhibition explores how our bodies have reacted to the new normal of how we understand and consume art. I was able to discuss with Gandhi what 2021 has in store for her and what this pandemic means to her as an artist. 
As a global society we begin to progressively accept the influence of the pandemic and social distancing into our daily lives and futures how has this impacted and or changed your practice?
With the pandemic, there came a surge in online and digital exhibitions and shows. Of course, online one cannot experience texture or being physically present with a piece, it is different. For me as an artist, I explored a different way of creating sparked by conversations author Anukrti and I had when we were both in confinement. We decided to create works in tandem, I created digital works based on photographs. At first, we had no intention of showing them but my gallerist liked them, so they became the basis of the online exhibition Traveling Souls. We cannot shun the advantages of technology during a time like this and it's made the global art world accessible to one and all. I reckon that this is the next best option. I wouldn't have created these pieces or shown them in this digital forum had we not been hit by the pandemic.
Your spiritual practice and the concept of the soul have been prominent aspects of your practice. This era in our lives has been impacted by isolation. How does this new isolation impact these two concepts you use?
Yes, the soul and my spiritual practices are integral to my work. I am also inspired by history and literature. A quote by Tennessee Williams has guided me in my investigation of isolation; "We are confined to solitary confinements inside our own skins for life." To which I respond, are we really? I believe the basis of our existence is our soul and the power it exudes. When I came across the concept of astral travel, the pandemic seemed like an apt time to put it in use. If we truly believe, can we feel that our soul has travelled, sans imagining it, sans hallucinating about it but just feel it. Isolation cannot stop the soul from its journey, in fact, the silence has only given me more clarity about the direction I want my work to steer in. Isolation and silence are vital components of an artist's life. 
We can see in this newest addition of your work that you take us back to Bombay, how does the digital aspect change perspective from your usual shows? What do you hope for the viewer to take away from this new pandemic friendly experience?
Bombay is a fast-paced chaotic city and not many Mumbaikars have the time to sit and enjoy these special historical locations that add character to the city and give it its post-colonial identity. I hope for the viewer to take away hope and belief that our souls are more powerful than our bodies, it has a strong spiritual message, a reminder that even as human beings who are defined by form and shape, we have the power to be limitless. I hope for my viewers who are familiar with Bombay to experience happy nostalgia about all the places that are symbolic and enjoyed through the rains. 
Poetry is a form of art, but often not included specifically in exhibitions like at galleries, museums, or art fairs. You have work that rotates around wordplay, how do the poetry aspect and your work come together and oppose each other?
For most of my shows around the world, there's a small pamphlet or brochure that is stuck next to my artwork with poetry. My work is abstract in nature so I don't want to take away from the viewer's interpretation and experience however I believe my poetry adds to the viewer's experience and tugs at the viewer's senses. I believe like the yin and the yang that poetry and art complement each other. For me, it's important not to make the poetry verbose, I don't want ti to overshadow the artwork and its experience, yet just enough to give the viewer an insight into my workings and mind. 
Outside of the show how has the pandemic impacted your personal artistic experiences, how has your work evolved since?
Beyond the show, my work has evolved because I have had more time with it. Before the pandemic, I was creating works but showing every other month this period gave me time to stop and reflect on the direction I was taking, the message I want to convey that I feel most passionate about and somehow there's a sense of inner peace and happiness with the colors I have used and the sort of canvases I have produced. 
The concept of traveling is one that is prevalent in this show. Right now with the current state of Covid traveling is a concept that for some is far-fetched how does this exhibition allow us to travel amongst our circumstances?
That was the whole idea of creating Traveling Souls. We are unable to travel, people are separated from their families, some unable to get back home, some experienced isolation like never before and yearns to travel. For years, I travel several times a year to showcase my art and that is my oxygen, I personally experienced varied emotions as my travel became impossible and shows were canceled, I realized that I didn't have to feel bogged down in the lockdown. I realized that the journey of our soul was greater than any physical journey we may make and taking solace in the flight of the soul was a ray of hope. 
What does the rest of the year have going on for you? What can we look forward to you?
I have an online show coming up in London by Gabriel Fine Arts starting at the end December until end of January. Of course, there are exciting plans for 2021 and the ones I'm most looking forward to are a body immersive that I will stage in New York and my first solo show in London with the Nehru Centre.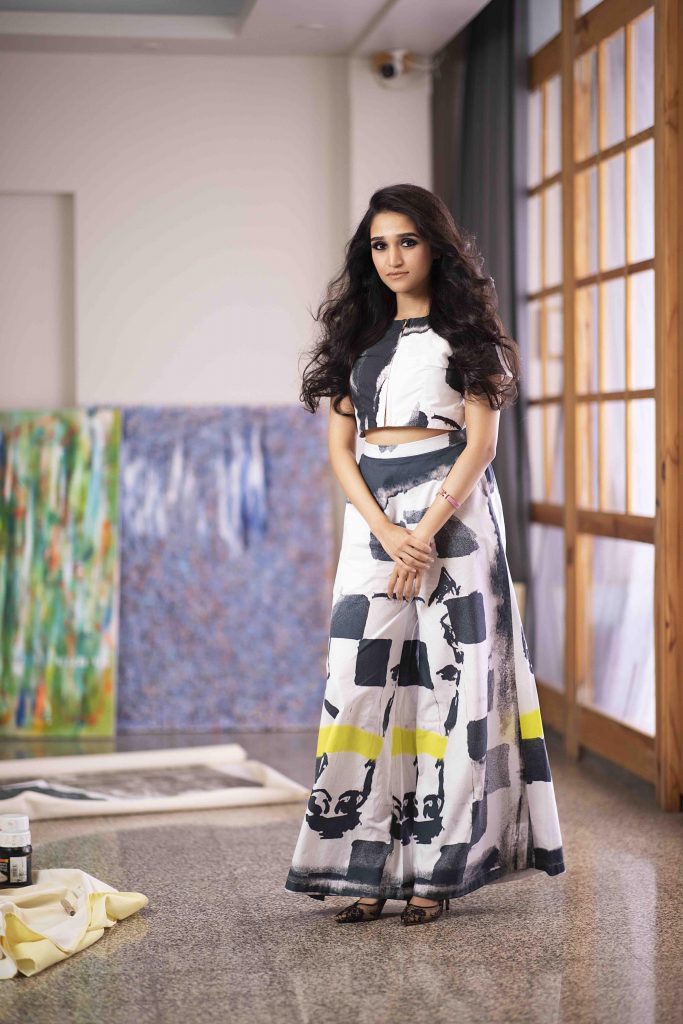 Categories
Tags