Fans of the action-packed '80s hit The A-Team will be delighted to learn that an officially licensed version of the A-Team van is now up for auction.
Featured in Worldwide Auctioneers' January Scottsdale Auction in Auburn, the van offered is one of only six licensed models by Universal Studios, and was used between 1983 to 1987 to promote the series all across the U.S. and Canada. Every detail you've seen from the TV series has been kept, including its black, silver and orange exterior, white leather seats next to a wall for weapons, and even a mounted machine gun round the back.
To honor the story of The A-Team, the proceeds of the auction will also go towards the J. Kruse Education Center, an organization providing career pathway development to students and transitioning veterans.
"Instantly recognizable as one of TV's most iconic vehicles, this is a highly entertaining promotional and exhibition vehicle that would be welcome at shows and events everywhere," said auctioneer John Kruse. "We're excited to be selling it without reserve at home here in Auburn, along with four additional classics, to benefit such an inspiring national cause."
To learn more or bid for the iconic van, you can head over to Worldwide Auctioneers' website.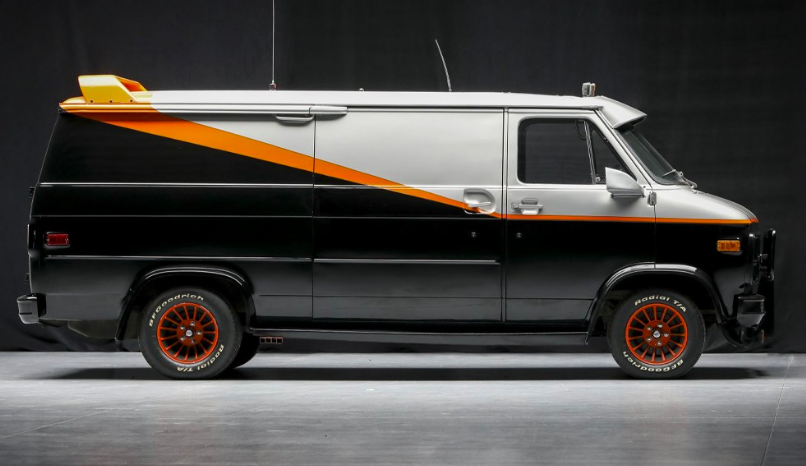 Categories
Tags