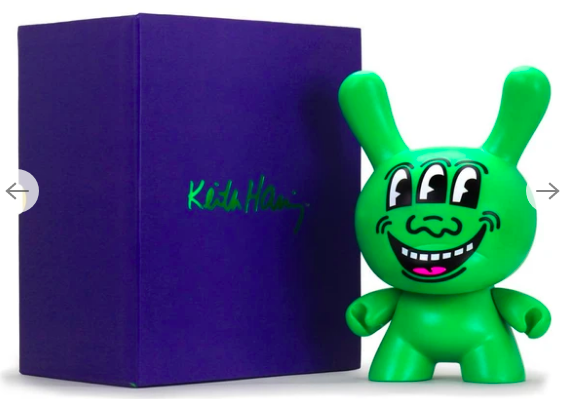 Continuing their celebration of inspirational artists of the 20th century, Kidrobot brings art to life with three Art Toys featuring Keith Haring, Andy Warhol and Jean- Michel Basquait.
This Keith Haring Masterpiece Three-Eyed Face Dunny Art Figure is featured on Kidrobot's 8-inch Dunny in a premium display box. This Dunny release is the first of a series exploring Keith Haring's most recognizable images.
KEITH HARING MASTERPIECE THREE EYED FACE 8″ DUNNY ART FIGURE $ 150.00 BUY Here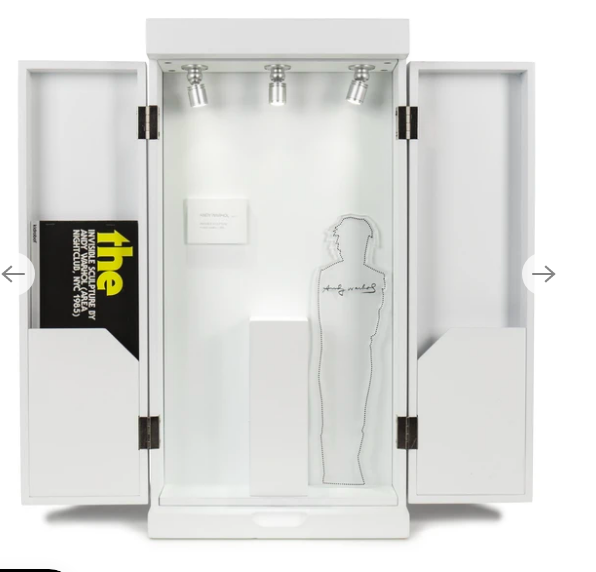 In 1985 Andy Warhol created The Invisible Sculpture via performance art at the famed, New York downtown nightclub Area. The concept of his Invisible Sculpture was to show that the absence of something could be art. To activate the work Warhol briefly stood on a pedestal in the nightclub. Warhol then stepped off the plinth and walked away leaving only the pedestal and a small wall label reading Andy Warhol, USA, Invisible Sculpture, Mixed Media, 1985. Now, Kidrobot is recreating The Invisible Sculpture as a diorama with a clean presentation. The inspired box closes securely and includes a handle, and the minimal styling matches the powerful aesthetic of the original Invisible Sculpture. Perfect for every Andy Warhol enthusiast.
ANDY WARHOL THE INVISIBLE SCULPTURE $ 225.00
BUY Here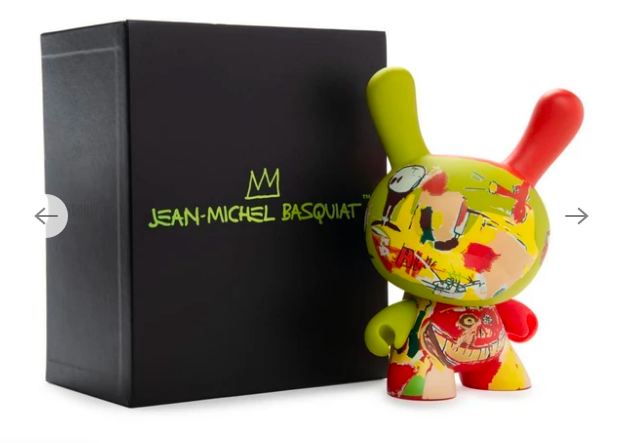 Kidrobot continues their collaboration with Jean-Michel Basquiat, a partnership done in collaboration with Artestar, which represents high-profile artists, photographers, designers, and creatives. Kidrobot introduced the sold out Jean-Michel Basquiat Dunny Art Figure Series in 2018 bringing the ground-breaking art of Basquiat to a new generation.
Kidrobot x Jean-Michel Basquiat Masterpiece Wine of Babylon 8-inch Dunny. This new vinyl 8" Basquiat Masterpiece Dunny features the art of Basquiat, a self-taught artist who stood for more than standard gallery art.
JEAN-MICHEL BASQUIAT MASTERPIECE WINE OF BABYLON 8″ DUNNY ART FIGURE $ 150.00 BUY Here
Categories
Tags