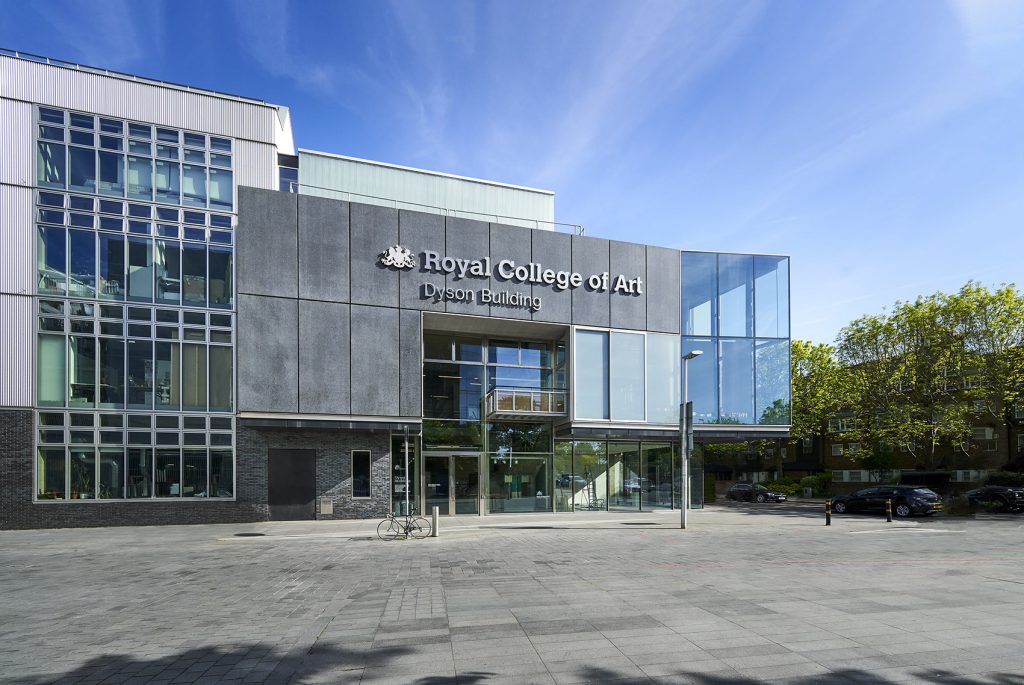 The Royal College of Art (RCA) has been awarded a grant of £5.4m by UK Research and Innovation (UKRI) to establish the Textiles Circularity Centre (TCC) to enable the transition to a more circular economy. 
The TCC will provide underpinning research to enable the transition to a more circular economy that supports the brand 'designed and made in the UK' in partnership with leading UK Universities.
The Centre will take an integrated systems approach to reduce reliance on imported, environmentally and ethically impactful materials, and to diversify supply chains. This approach will drive the green jobs agenda, and eliminate textile waste going to landfill and incineration, and increase resource productivity, reduce carbon emissions and environmental harm, provide alternatives to energy-from-waste, as well as grow the UK bio-economy. 
The TCC will catalyse growth by supporting the SME fashion-apparel community with innovations in materials and product manufacturing. This will include new UK-based supply chains encompass waste management and farming through to textile production, design and consumer experience. 
"Today's announcement could not be more timely, as we become increasingly aware of the negative environmental and social impact of fast fashion and the textiles industry.  Our Materials Science Research Centre is working with researchers in biology, materials science, engineering, advanced manufacturing, computer science, psychology, neuroscience and social sciences. It  takes  a human-centred approach to tackle the major challenges of textiles production and consumption from both a local and international  perspective. It is the perfect example of a STEM plus D (design) approach to solving urgent environmental challenges."

Dr Paul Thompson, Vice-Chancellor, RCA
The RCA's Materials Science Research Centre, led by Professor Sharon Baurley, won the competitive bid to set up the TCC in collaboration with scientists and researchers from Cranfield University, University of Cambridge, University College London, University of Leeds, University of Manchester and University of York, and from the RCA's Computer Science Research Centre and School of Communication. 
'Creating a more circular economy for our waste and resources lies at the heart of this government's transformative agenda for the environment, and we are committed to going further and faster to reduce, reuse and recycle more of our resources'

Environment Minister Rebecca Pow
These new research centres will play a vital part in creating a cleaner and more sustainable waste sector, thus helping us to better protect the environment and leave it in better shape for the next generation.'
The four-year award is one of five circular economy centres funded by the UKRI Interdisciplinary Circular Economy Centres Programme, which explores how reusing waste materials in textiles, construction and other industries could deliver huge environmental benefits and boost the UK economy.
Categories
Tags