For the second instalment of OBJECT, Lauren Manoogian presents a 21-piece edit of vessels by Lætitia Jacquetton, that will be exhibited and available for presale at the Lauren Manoogian New York space (3 Centre Market Place) via appointment and online from November 9th-13th, before release on Saturday, November 14th.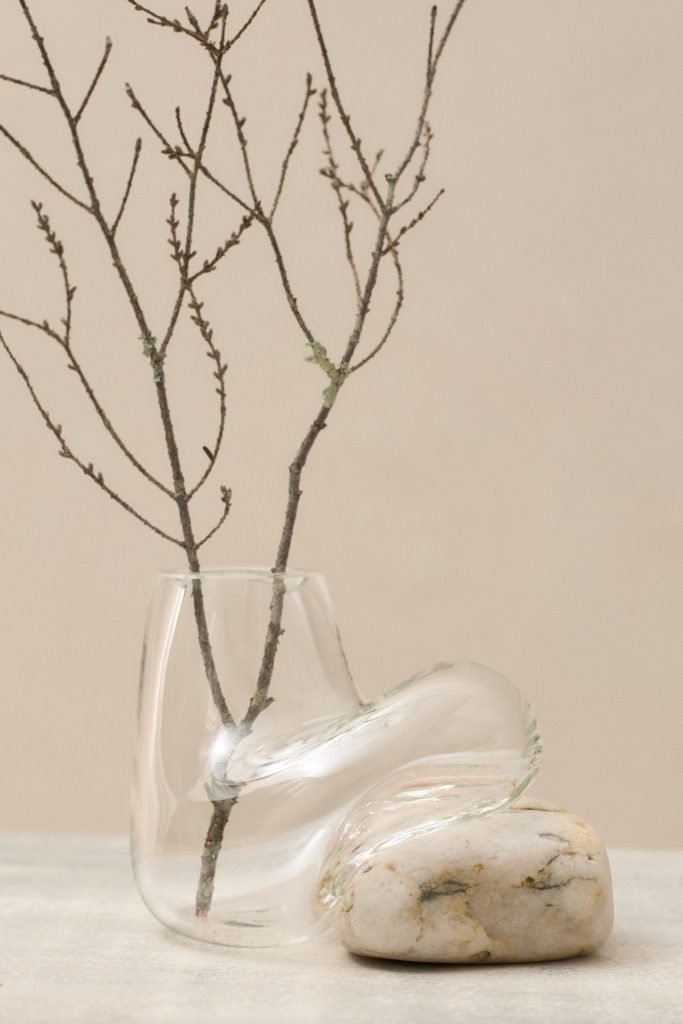 Lætitia Jacquetton is a Paris-based designer and maker that has honed her focus in recent years on glass blowing, learning in Murano, Italy, and in east France around Nancy—both locations with a deep glass culture. The concept of Jacquetton's work involves the intricate blowing of glass around rocks that have been collected from nature. The practice of collecting is consciously considerate not to disturb the natural environment in which they have been sourced. The result is a diary of rare, organic forms.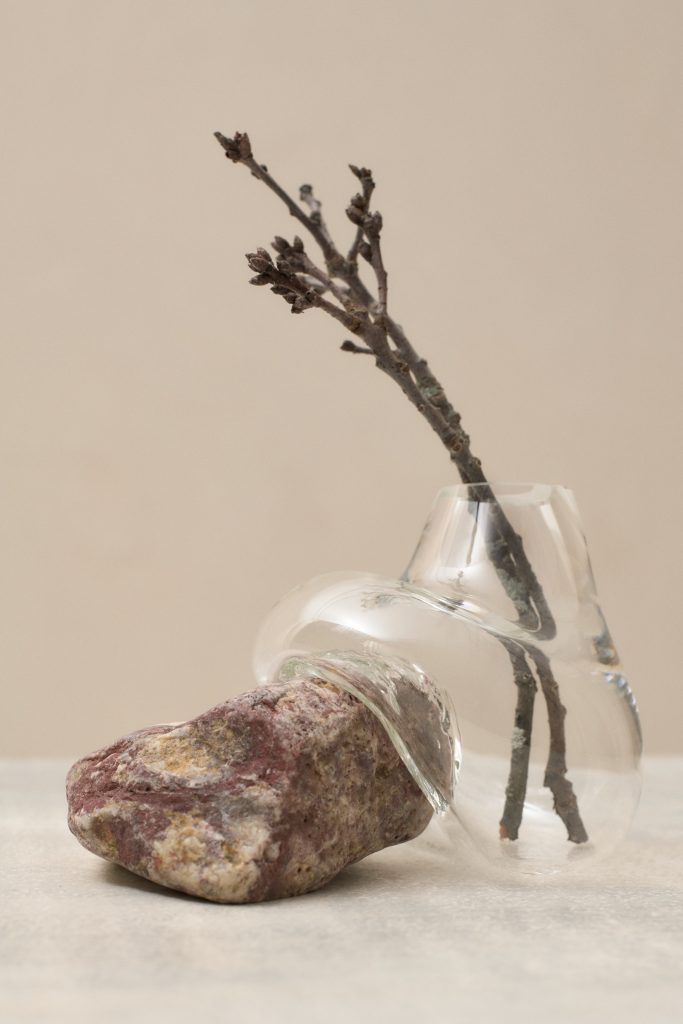 While glass blowing is a time-intensive art form to learn, only a few instants in the blowing determines the expression of the piece. These short moments of concentration take years of experience for highly skilled makers. Jacquetton explains: "Glass blowing is about gravity, it is both intimate and intricate. There is humility involved—too much intention constraining the glass results in a disappointing form. The tension exists moreso between the rock and glass, than myself and the glass. I am merely an enabler between the two. And in a way… it is actually more about the rock than the glass. It is essential to understand the energy of the rock; there is a connection to listen to. Patience and tactile precision are required—the transference of 1000°c glass onto a cold rock can crack it."  Often collaborating with another glassblower, there is not sufficient time to speak or communicate during the process—eye contact dictates the creative dialogue. Jacquetton adds: "if the energy is well placed, everything goes well." 
Introduced in Paris a few years ago, Jacquetton and Manoogian are not only connected through friendship but through a mutual artistic philosophy of sculpture defined in their respective mediums of glass and textiles; and both honouring natural elements. Both experiment with proportion, and while their individual tempos in craft differ, their processes are led by intuition and the build of form as opposed to constructing out of existing matter.
laurenmanoogian.com/collections/object
From Monday 9th November.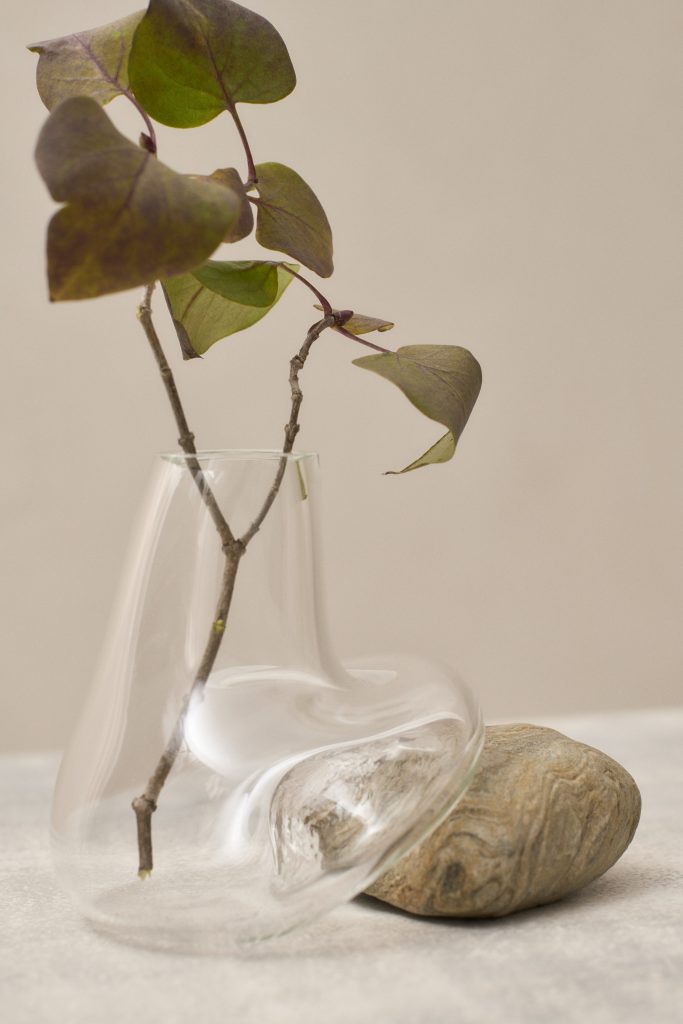 Lætitia Jacquetton is a Paris-based designer and maker. With a background in fashion design working for luminaries including Sharon Wauchob and Martin Margiela, Jacquetton moved her dedication in recent years to her long life interest in handcrafts. A trip to a stone garden in Kyoto, Japan initiated the thought about rocks and glass existing together, and it was this life-changing trip which glass blowing appeared as a necessity. Today, Jacquetton collaborates with a team of skilled glassblowers between Paris and east France, in addition to practising solo.  @laetitiajacquetton
Lauren Manoogian is a Brooklyn-based designer whose initial knitwear and accessory work has continually matured as a collection of intentional ready-to-wear and evolving lifestyle pieces. With persistent and intuitive shape development, a commitment to a maintained visible hand, and cohesive textual narratives, the brand's subtle essentialism has earned a loyal following since its 2008 inception. Natural material choices along with a dedication to sustainable and sincere handcrafted production practices inform each collection's composition and highlight the designer's personal and deep knowledge of textile development.Lauren Manoogian remains an independent brand led by Lauren Manoogian and partner Chris Fireoved. Frequent travel between studios in Brooklyn, New York and Lima connects the small team bringing continuous inspiration and perspective. Retail partners include 10 Corso Como Seoul, La Garçonne, MATCHESFASHION, Net-a-Porter, and SSENSE. @LaurenManoogia
Categories
Tags