A process of transformation is happening inside this cosmic space: in 7 minutes, one conceives a deep connection to oneself.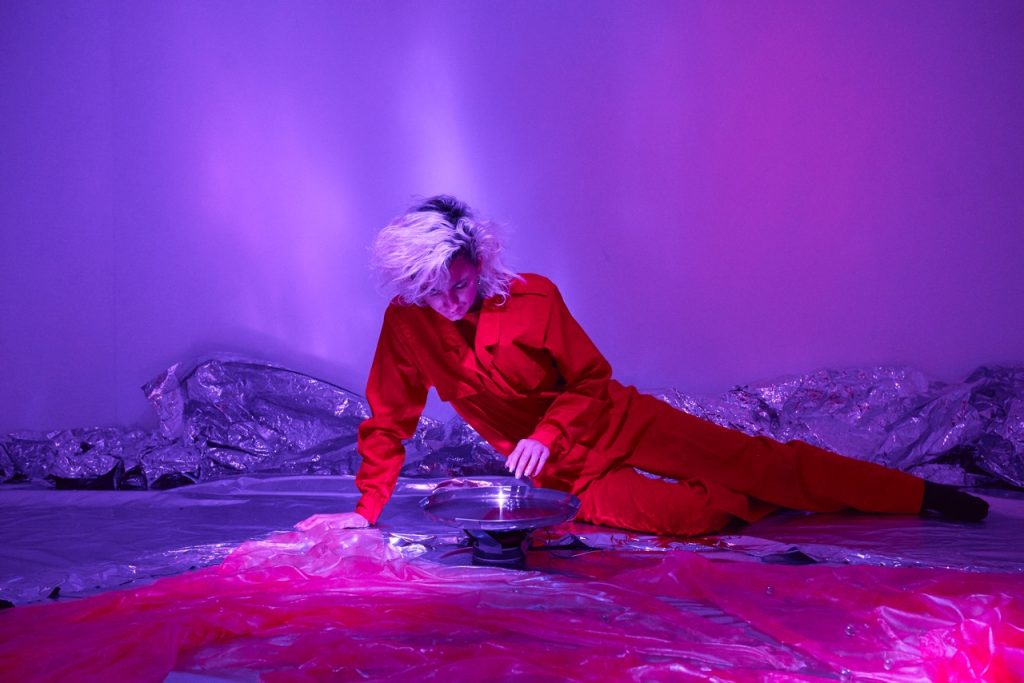 The inception of our world was brought about by the amalgamation of the solar nebular elements, much like conception of life itself, that occurs by processes of cellular fusion. This metamorphosis from the immaterial to the material plane is one catalysed through energy; essential to all matter in existence, being omnipresent on all levels – atomic, subatomic and even further chemical fractals of these particles.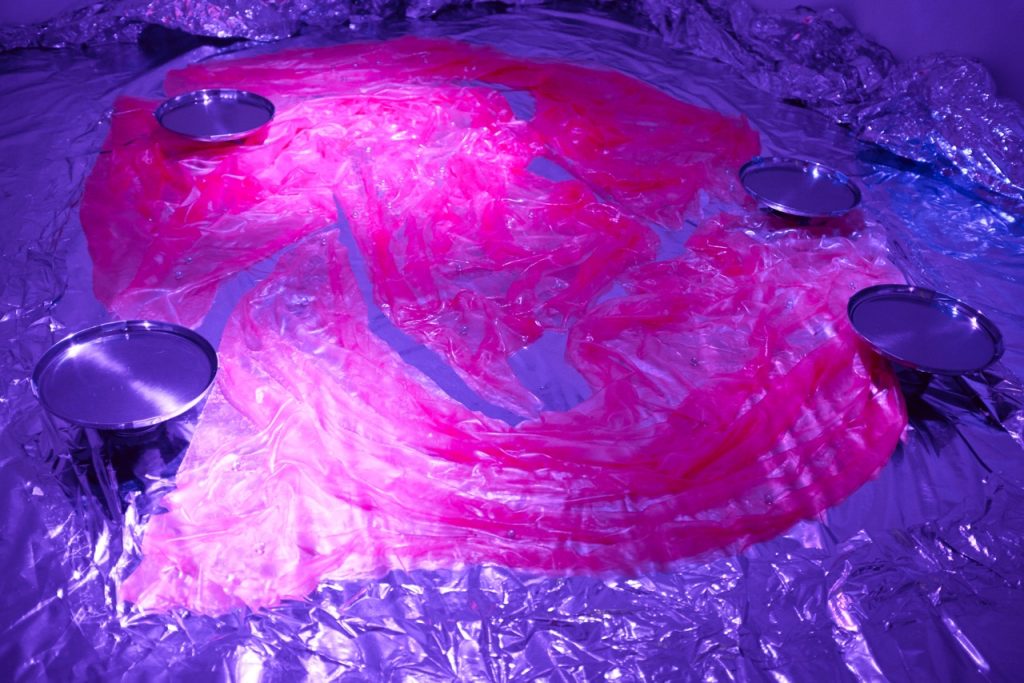 Sustained division consequently leads us back to the immaterial, energetic plane to frequencies, to vibrations. We realise the very constitution of our consciousness, of our reality is composed of these frequencies.
Inspired by spiritual, phycological experiences, bio-ecological and quantum physical laws. Torresta engages the invisible, not only to be visible, but to be perceptible. It transforms the space as an electromagnetic field in which sound and light waves, integrate the being's body, mind and soul into one resonant frequency. Torresta seeks to inspire awakening and re/connection to/with oneness. In this space, the being is grounded as these electromagnetic frequencies emanate and are articulated
into the visible realm as colour and sound. These vibrations are felt throughout the space and internalised by the individual, resonating with and elevating their own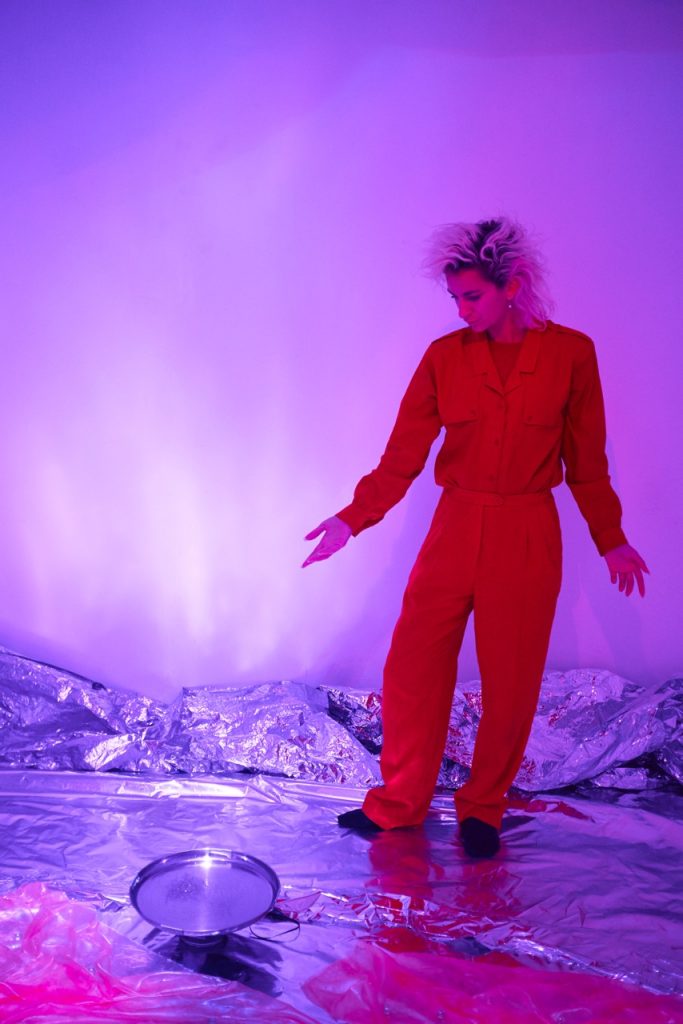 frequency.
A process of transformation is happening inside this cosmic space: in 7 minutes, one conceives a deep connection to oneself. Here you can see it. You can feel it, can't you?
In this, I share my own vibration in the hope that you transcend your immediate consciousness and connect to your soul.
This is a path to your essence, to your frequency. Are you ready?
YOU CAN KEEP TO FOLLOW THE EXPERIENCE
Andree Martis TORRESTA An Interactive Performance 28th October TO 2nd November Opening Tuesday 27th October Back Room, Peckham Book tickets here: copelandpark.com/torresta/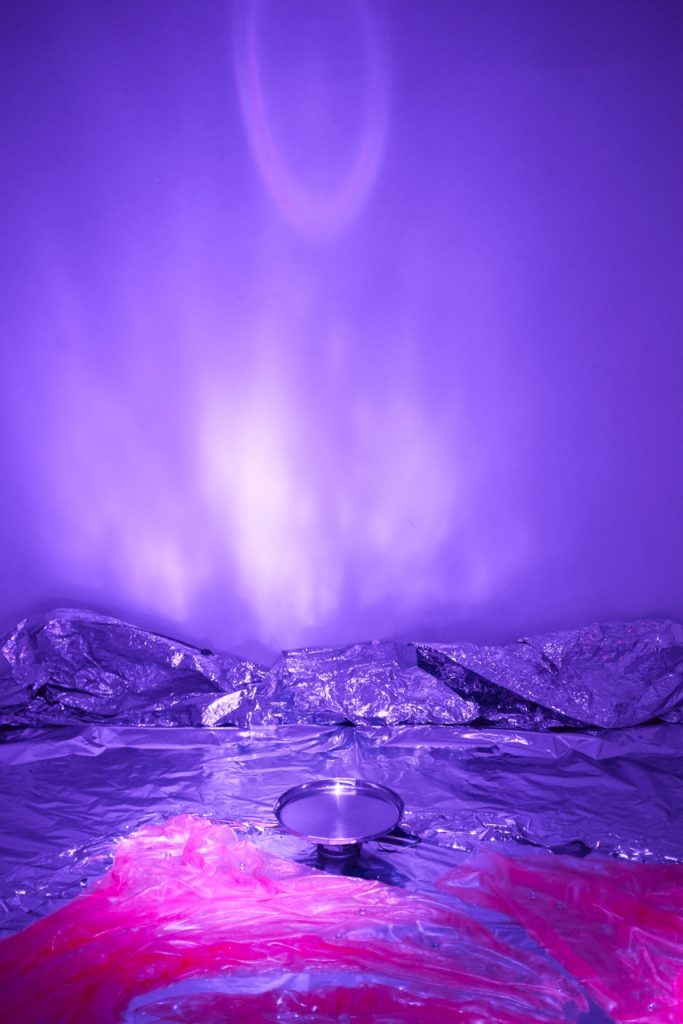 About the Artist
Andree Martis is a Portuguese, London based visual artist. Working within a multidisciplinary framework, Martis creates sensorially immersive experiences engaged in processes of attunement and healing for its participants. Originally from Lisbon, Portugal, Martis achieved Bachelors's degree in Fine Art at ESAP, Porto and Photographic Lightning Expert at EFTI, Madrid. She currently resides in London, carrying out her Master's in Sonic Arts at Goldsmith University while continuing her visual art practice. 
Pervading notions of body, space and perception Martis' work is conceived through a superlunary feminine gaze; one that is intimate, intuitive, transformative and revelatory for its spectator, and sometime participant. Within the constructed space, which both synthesises and reconciles spirituality and technology, one does not simply have experience enacted upon them, but are catalytic in these processes; inducing a synergy between them and herself to, as she asserts, "elevate the mind, body and soul". 
In view of her own, personal process and experience, Martis has opened her practice to sensorial coach, providing artists and creatives the opportunity and capacity to attune themselves, re/align focus and feel empowered in themselves and their practices. @andreemartis
Categories
Tags