Alison Jacques Gallery has announced representation of Nicola L. (1932 – 2018), in partnership with the Nicola L. Collection and Archive. As the only gallery working with Nicola L., this partnership provides an invaluable opportunity to further enhance the profile of Nicola L.'s pioneering work and foreground underexposed aspects of the artist's prolific practice. The first project will be an exhibition of Nicola L.'s work from the 1960s and 1970s including many previously unseen series, scheduled to open in 2021.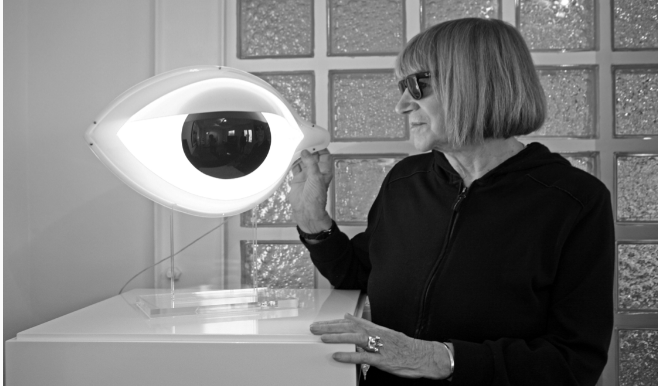 Born in 1932 in Mazagan, Morocco, L. relocated to Paris in 1954 to study abstract painting at the prestigious École Nationale Supérieure des Beaux-Arts. By the time she rose to prominence in the mid-1960s, she had developed an ambitious interdisciplinary practice that spanned performance, film and collage, as well as the better-known interactive sculptures. But in spite of her technical dexterity, Nicola L. maintained an unwavering commitment to the global feminist movement and the political potential of the collective. Speaking of her performance The Red Coat, Same Skin for Everybody, which was first activated in 1970 at the Isle of Wight Festival and was restaged in 2015 as part of Tate Modern's landmark exhibition The World Goes Pop, L. observed: I realise now, in retrospect, that all my performances were really political … Red Coat was an ephemeral monument to freedom.
Red Coat, which was inspired by scenes of protest and saw 11 performers cloaked beneath a single garment, is exemplary of both L.'s appreciation of the body as a conceptual material and her renowned interactive sculptures. Termed Pénétrables (Penetrables) by art critic Pierre Restany and performed variously in Cuba, Havana, Los Angeles and Paris (as well as at the Great Wall of China and the European Parliament in Brussels), these wearable fabrics required the participation of their audience in order to become fully realised. As is evidenced by the six cloth sculptures that will be shown alongside the iconic Fur Room (1970) installation in the Hammer Museum's forthcoming biennial, Made in L.A. 2020, these works preserve L.'s hopeful desire for a shared humanity, one in which disparate communities can unite beneath a single metaphorical skin. As art historian Erica F. Battle wrote on the occasion of L.'s 2017 survey at SculptureCenter, New York: Skin, as she conceived of it, is a threshold … a metaphorical site through which the actualization of the individual can meet the possibilities of collective action.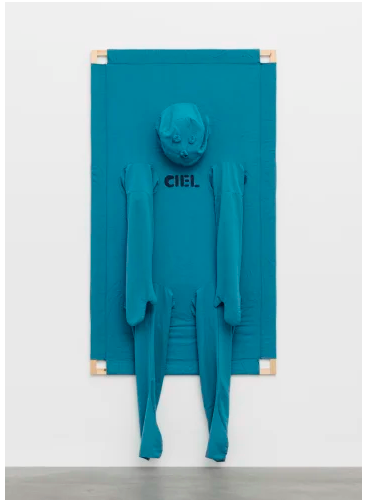 L. developed the Pénétrables from 1967 until her death in 2018, but her inquisitive relationship with materials and audience participation remained constant throughout. Her interest in function extended into anthropomorphic furniture and comedic soft sculptures such as The Giant Foot (1967), which came into being through the interrelation of objects and bodies, while her admiration for community movements led her to devote much of the 1970s to documentary filmmaking. In the 1990s, L. returned to her origins with a newfound directness, using oil paint to explicitly critique societal violence against women. Demonstrative of this shift are the powerful Femme Fatale works (1995), which are painted on bedsheets and memorialise notable women who died tragic deaths—among them, Billie Holiday, Ulrike Meinhof and Marilyn Monroe. This late series encapsulates the dualism that defined much of L.'s extensive career: she was at once a prolific experimenter, endlessly pushing her limitations as a maker, and a fearless opponent of the restrictive cultures and politics that dictated the world around her.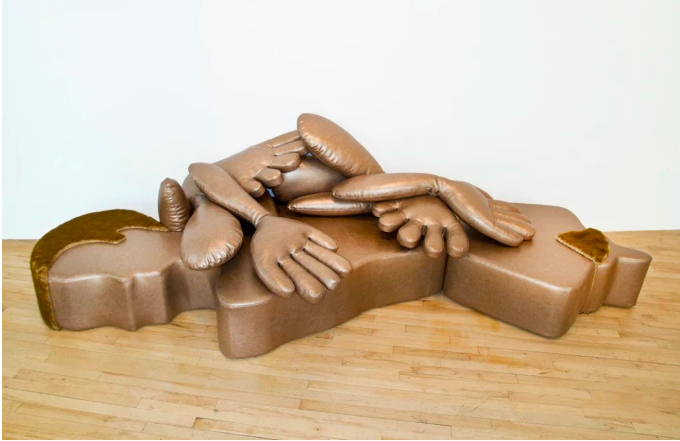 During her life time, Nicola L. had solo exhibitions at SculptureCenter, New York, curated by Ruba Katrib (2017) and Brooklyn Art Museum, New York (2005). Her work has also been included in groundbreaking museum group exhibitions including: Elles, Centre Pompidou, Paris (2009) and The World Goes Pop, Tate Modern, London (2015).
Nicola L. performed throughout her life including at the 57th Venice Biennial; Tate Modern, London; Biennial de Havana, Havana; Secession, Vienna; European Parliament, Brussels; MAMCO, Geneva and the Museum of Contemporary Art, Nice.
Nicola L. is currently included in She-Bam Pow POP Wizz! at Museum of Modern and Contemporary Art, Nice (through March 2021); Made in L.A. 2020 opens at Hammer Museum and The Huntington, Los Angeles, in Autumn 2020.
Categories
Tags