This year has given us a pandemic that almost crippled economies and threatened our outside fun activities all summer long. But fashion helped many of us through the spring and summer, and luxury designer swimwear was no exception. Here are some of the trends we noticed this year.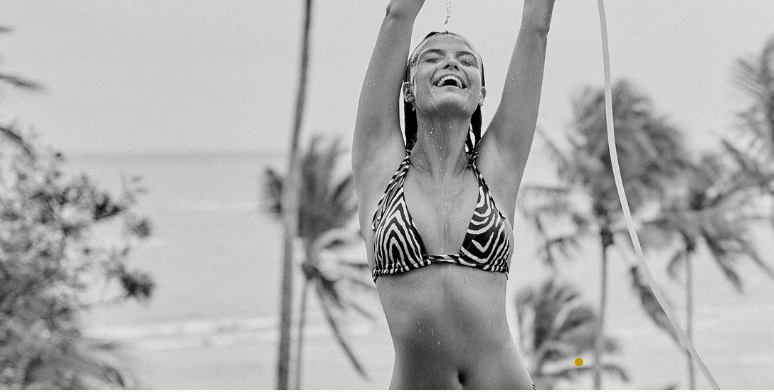 Floral Designs
Swimsuits made from floral patterns and designs were one of the trends in 2020 swimwear. The swimwear runway fashion week saw the floral design dot the runway. The arrangements are easy on the eyes, flatters various body shapes, and evokes people's playfulness.
Floss Style
The floss trends refer to bikini trends with straps tied around the waist or straps on the shoulder area. This trend has been on the rise and is continually loved by swimmers who engage in skiing or rigorous water sports activities.
The floss designs have found a soft spot with ladies as it is enticing and adds an edge to your swimsuit tastes. It also comes in a wide range as the floss designs vary. You can thus choose which one highlights your curves and flatters your body type.
The design appeals to all ages. It enables you to get a good fit, allowing you to participate in many fun water activities effortlessly.
One-Piece Swimsuit
The one-piece swimsuit made its come back in 2018 and has been one of the most sought-after designs every summer. The one-piece design is favorable for all shapes and body sizes and hides any flaws that will make you uncomfortable.
The trend is comfortable to wear and appropriate for conservatives who do not want to show too much skin. They cover your body appropriately and give you a satisfactory swimming experience that will see you increase your trips to the beach.
One-piece swimsuits also come in various designs. You can choose different arm designs or a v-shaped line to make them sexier while not leaving too much skin uncovered.
Bold Solid Colors
The bold trends encompass the use of one color that focuses more on blooms that flatters your skin. The movement focuses on luxury swimwear that makes statements without being excessive.
The trend also advocates for solid colors such as burgundy, ash grey, jungle green, and black. They go for intense, unique colors and focus on designs that make them stand out.
Whether you are wearing them as a two-piece or a one-piece, it will make you a show stopper and set you apart, giving your swimwear that luxurious look. Use your skin tone and tan color as a basis when choosing the colors that compliment your skin to enable you to set the pace with your swimsuit.
Cut-Outs and Shapes
The cut-out and shape trend focuses on providing swimsuit wear for various body shapes. It also advocates for different swimsuit designs for all body types. For example, diamond cut out designs on the side work to slim your figure and make you look smaller. Those with V-necks are good for slim body frames and flat tummies as it makes your structure look more appealing.
For ladies with bigger bottoms, you can go for a high waisted bottom piece with a teasing upper top that covers you in just the right places. Cut-outs are a rising trend as the world continually advocates for body positivity. The movement offers a solution to a wide variety of women giving you traditional, modern, and sexy designs.
Various swimsuits trends arise every year with a bid to make summer and spring more enjoyable. However, it would help if you focused on what makes you comfortable as an individual. Choose trends that make you feel good about yourself and improves your self-esteem.
If you are unsure about these trends, you should opt for black swimsuits as it is a trend that has been in existence for an extended period and is likely to leave you looking beautiful and feeling good about yourself. Remember, swimsuits are supposed to be fun. Here's to summer 2021!
Categories
Tags