Home improvement can make your home more comfortable, cozier, and more relaxing after you have worked all day. It can make your home better for entertaining, which can also help you enjoy your home more. And finally, it can add resale value to your home.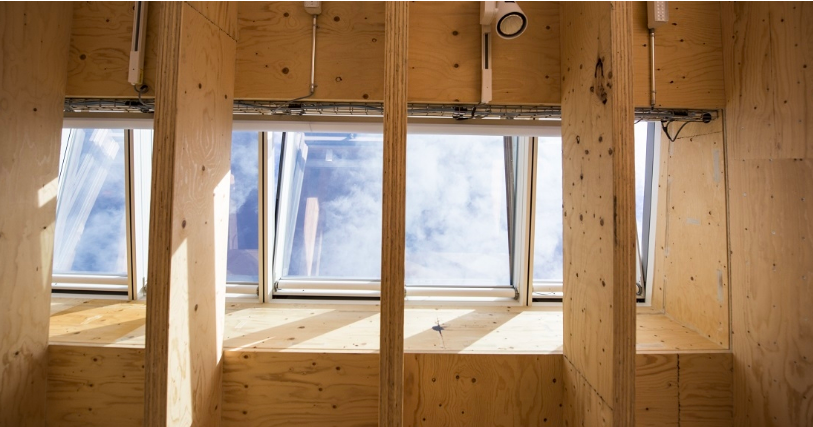 Getting Help for Home Improvement Projects
For homeowners without a background in construction–or for projects that are beyond your DIY skills–don't be afraid to ask for help. In fact, professional upgrades can be a selling point when you put your home on the market. Today, more than ever, professionals are easier to find. You can find contractors on websites such as Networx, Craigslist, Angie's List, and others, simply by searching for "fence installation near me" or "cabinet maker near me." Here are five home improvement projects you should consider tackling first:
#1: Remodel Your Kitchen
The most important space for homebuyers is the kitchen. You can get a better return on investment if you remodel the kitchen. Remodeling your kitchen does not have to cost you a lot. Starting with a plan can help you make the process seamless. You can refinish or paint your cabinets instead of getting new ones. Replacing the old tile backsplash with new ones can also improve the appearance of your sink. If your appliances are still in good condition, you can paint them. You can also replace them with energy-efficient models that are star rated. One of the benefits of using energy-efficient appliances is that they save on electricity bills because they use less energy. A kitchen upgrade can sell your home faster at a better price to recoup the cost of remodeling.
#2: Upgrade Your Fence
A better fence can improve your property value to a certain level. A nice fence can enhance the curb appeal and your home as a whole. Homeowners with children and pets prefer homes with already installed fences. They are ready to pay the extra price for the fenced home. When installing a fence, the material used matters a lot. The value you put on a fence material is the same value you will receive on your property. Wooden, cast iron, or concrete fences are more regarded due to their distinctive look. When choosing a fence installer, select a professional and an experienced one in this type of work. A qualified professional guarantees quality and durability. Choose local fence installers because they already have a good reputation in the surrounding. 
#3: Renovate a Bathroom
According to the National Association of Realtors, bathroom remodeling ranks highest when it comes to improving a home. Different types of bathroom renovations can get you good returns. Vanity upgrade is one of them where you change the whole bathroom appearance. The faucets, sinks, and cabinets are changed to new ones. When choosing the materials, ensure they are of high quality and appealing to a homebuyer. For example, granite or marble countertops look more appealing to a buyer.
You can create an inviting and modern bathroom by installing new plumbing fixtures. Consider the colors in your bathroom, and get fixtures that complement the environment. A fresh coat of paint can also impact the look of the bathroom. You can do the painting yourself instead of hiring a painter because the space is small. Flooring the bathroom is also an aspect of the renovation, especially when it is damaged. Waterproof tiles and vinyl are the best for bathroom flooring.
#4: Add a Deck
Decks are extensions of living space. Homeowners want a place they can relax and enjoy the serene environment. A deck is a suitable space that kids can play and sleep. A family can gather together and create memories. You can also set up a barbecue. If you're planning to put your house on sale, you can put different decks you can put up. Examples include a multi-level deck, swimming pool deck, attached deck, wrap-around deck, and side yard deck. 
#5: Install Energy-Efficient Windows
Replacing your old windows with energy-efficient windows can close a home selling deal faster. Energy-efficient windows improve the heating and cooling effect of your home. The best windows to install are vinyl windows. Buyers are most attracted to houses with these windows because they are durable and require low maintenance.
Categories
Tags