Pace returns to its physical space with an exhibition of new works by American artist Trevor Paglen. Held both at 6 Burlington Gardens and on the gallery's digital platform, Bloom explores Paglen's central themes of artificial intelligence, the politics of images, facial recognition technologies, and alternative futures.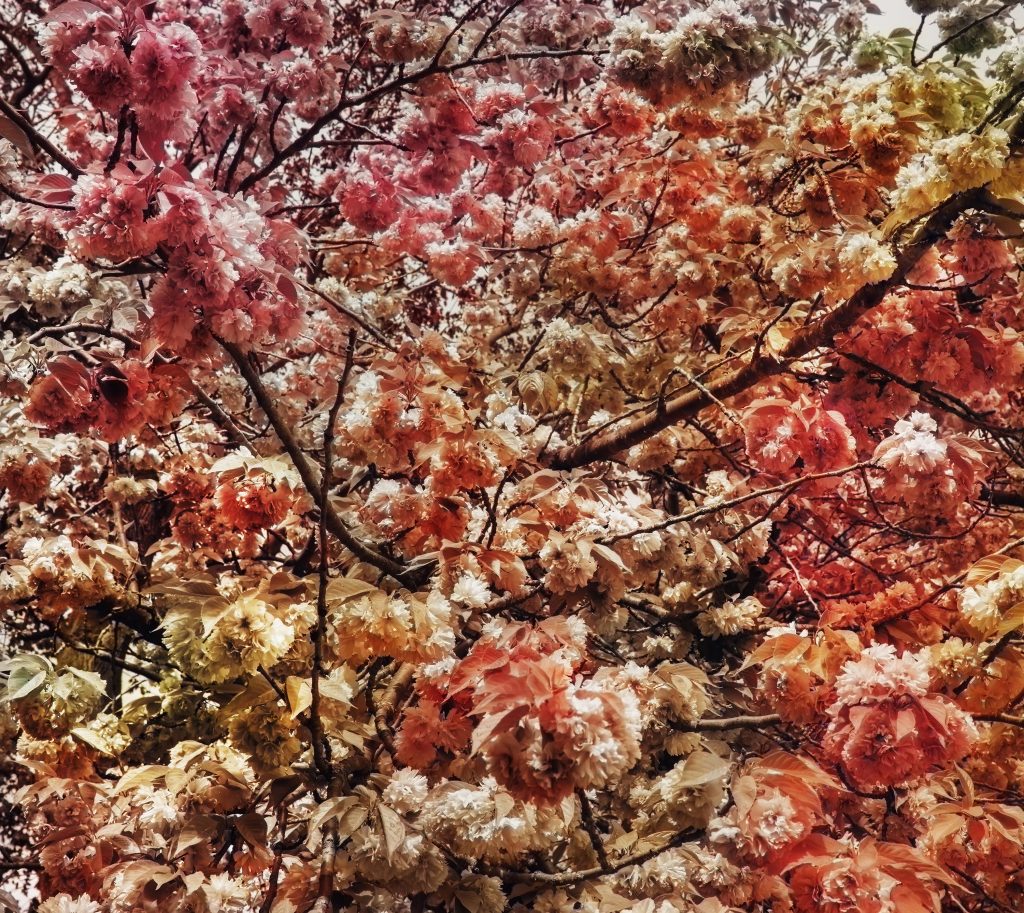 Trevor Paglen, Bloom (#7a5a4e), 2020, dye sublimation print, 175.3 cm × 233.7 cm (69″ × 92″) © Trevor Paglen, courtesy the artist
This is Pace's second exhibition with the artist. It will coincide with two solo exhibitions presented at The Carnegie Museum of Art, Pittsburgh (4th September 2020 – 14th March 2021) and at OGR Turin (10th October 2020 – 10th January 2021). Paglen's complex and pioneering work examines the systems and technologies that shape society.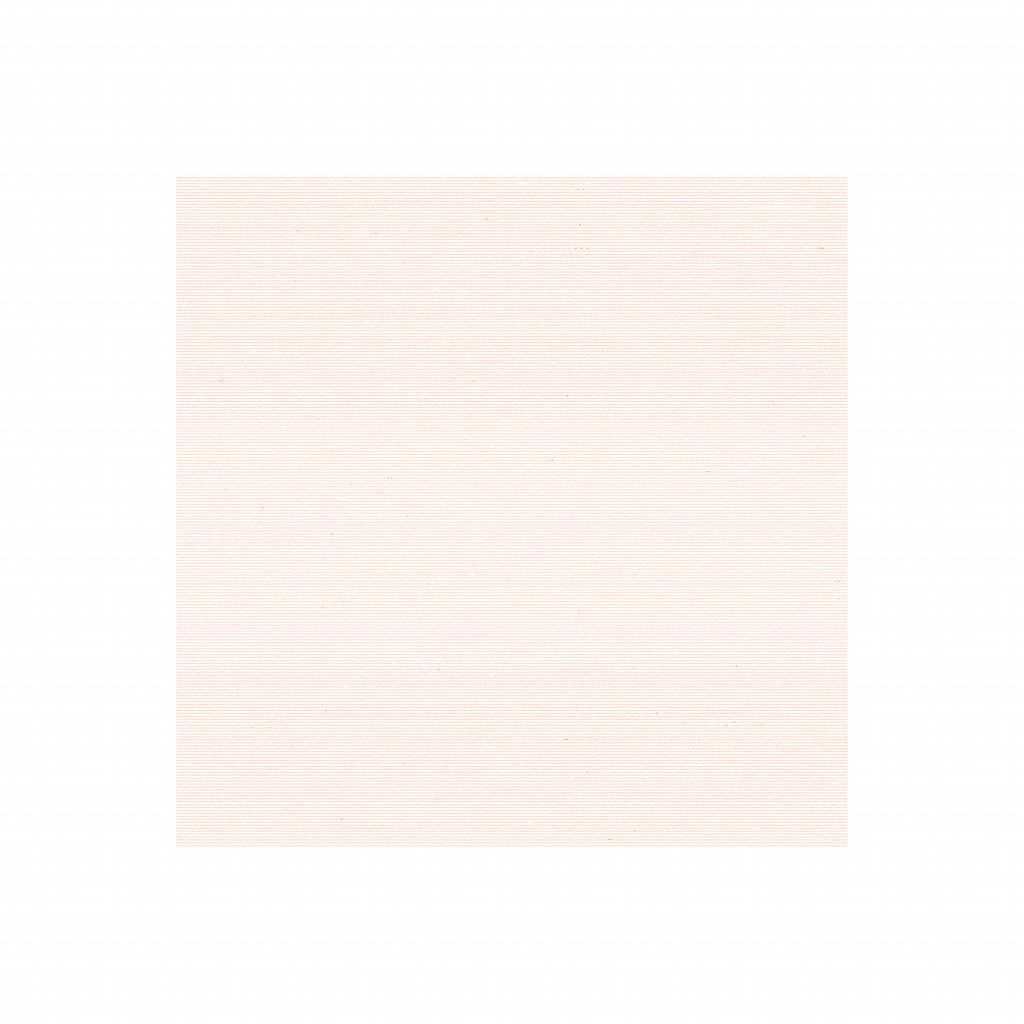 Trevor Paglen The Disasters, 2020 pigment print 147.3 cm × 147.3 cm (58″ × 58″) © Trevor Paglen, courtesy the artist and Pace Gallery
Computing systems that collect, interpret and operationalize data that defines and tracks identity, movement, and habits fuel the artist's broad practice. Employing a variety of disciplines throughout his oeuvre, from investigative journalism to scientific research, the exhibition will feature new sculptures, photographs, drawings, and digital components that relate to corporate and state use of machine learning algorithms to monitor, extract value, and influence people's lives. Together, the works in the exhibition recall the "Vanitas" tradition in art, in which symbolic objects such as skulls, flowers, and books remind us of mortality, the fragility of life, and the vanity of worldly pleasures. In contrast to the vanitas paintings of the 15th and 16th century, Paglen plays with these symbolic tropes, bringing them into the present day and addressing new measures of mortality in the digital era such as Zoom, AI, policing, and even such threats as COVID-19.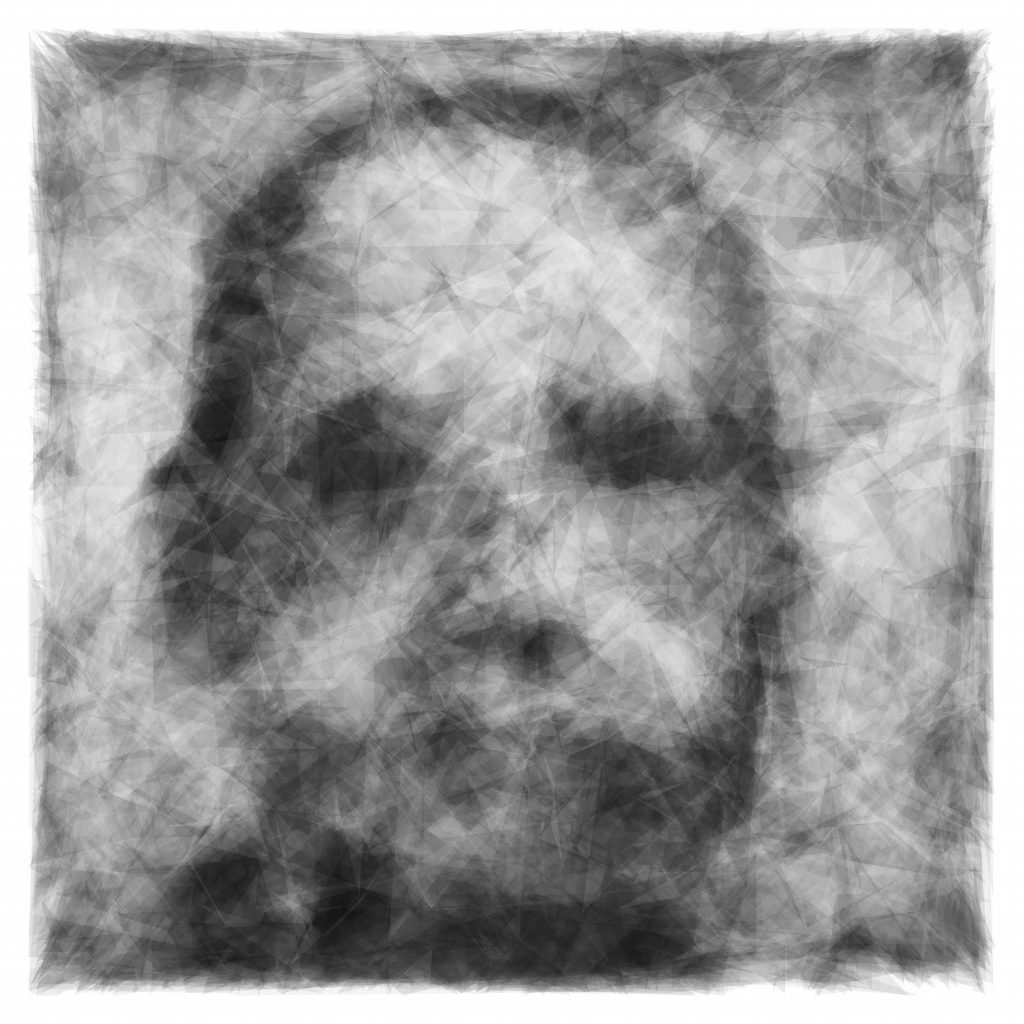 Trevor Paglen AC, 2020 pigment on textile 45.7 cm × 45.7 cm (18″ × 18″) © Trevor Paglen, courtesy the artist and Pace Gallery
"Computer vision and artificial intelligence have become ubiquitous.  The works in this exhibition seek to provide a small glimpse into the workings of platforms that track faces, nature, and human behaviour, and into the underlying data that structures how machines 'perceive' humans and landscapes. In this new work, I am interested in exploring the numerous examples of computer training sets creating AIs that reflect and perpetuate unacknowledged forms of racism, patriarchy, and class division that characterise so much of society."
– Trevor Paglen, June 2020.
Paglen's new interactive live-stream work Octopus (2020) responds to the current moment where periods of isolation, distance, and limitations on travel impact the way society works, interacts with each other, and experiences art. In this new reality, the digital and the virtual make it possible to continue to keep business moving, to socialize, and to participate. Octopus builds on Paglen's current practice, allowing visitors to engage with his exhibition through a web portal that allows each participant to see the gallery from the viewpoint of cameras trained on various angles of the artworks and the gallery itself. From close-ups of individual artworks at unexpected angles to wide frames of the room that allow online participants to watch visitors seeing the work in person, the view of the exhibition via webcam offers an uncanny experience between observation and surveillance. Simultaneously, participants "visiting" the show via livestream are also present in the gallery, as visitors are given the option to stream their personal webcams into the gallery space on monitors. Octopus provides virtual access to new art experiences, while also commenting on the issues of access, consent, and surveillance that are profoundly impacting this new hyper-mediated reality. As art spaces continue to grapple with visitor access in a post-COVID era, Paglen's new work offers a new perspective on virtual engagement in the gallery space. Embedded in the work is a critical dialogue on the nature of how we use media and technology and how it impacts the way we see and are seen.
Highlights of the exhibition will include Bloom, a series of large-scale photographs that depict flower formations conceptualized by various computer vision algorithms created to analyse the constituent parts of real-life photographs. The colours and shapes in the images represent similar areas that the AI has detected in learning from other images of flowers. They do not represent real-to-life colours so much as what the AI thinks the different parts of the images are.
Taking centre stage in the exhibition is The Standard Head, a large-scale reconstruction of 1960s pioneer CIA agent Woody Bledsoe's mathematical model of a "standard head". Conceived from the average measurements of the faces Bledsoe experimented with, Paglen reconstructed the "standard head" from rare information left behind in Bledsoe's archives at the University of Texas. Artificial intelligence algorithms are designed and trained to look for faces, unique key points, lines, circles, and areas of interest as they attempt to deconstruct the underlying reality into a more simplified series of sections or shapes. Dialoguing with The Standard Head is The Model (Personality), a plated bronze phrenology skull derived from the current categories that are used in predictive policing and sentencing algorithms that intend to gauge someone's level of criminality by measuring their psychological attributes and behaviours.
Presented alongside these sculptures are a series of new drawings and compositional paintings that are similarly based on mathematical simplifications produced by various computer vision algorithms. Airlines and Sentiments and The Disasters feature lines of texts culled from datasets that AI developers employ to teach computer systems to analyse and emotionally interpret the content of online communications. From a distance, these works give the appearances of subtle lines of colour fields reminiscent of Agnes Martin's abstract paintings. Upon closer inspection, the colours separate, and individual lines of text pulled from email spam emerge from their abstraction. Distracted Drivers and Classifications of Gait showcase grids composed of thousands of smaller images used to evaluate people's behaviours for commercial purposes. The dataset for Distracted Drivers, for example, is a collection of images used to recognise if someone is distracted while driving by an AI system. This dataset was created by State Farm insurance to adjust their insurance premiums in real-time, based on that information. In a series of pen-onpaper drawings, Paglen shows how complex images are "abstracted" into much simpler versions in computer vision systems, drawing parallels between computer vision systems and Constructivist and Cubist ways of seeing.
ImageNet Roulette is an interactive artwork that classifies people's digitally-captured portraits according to one of the most widely-used datasets used for training and evaluating computer vision systems. Called ImageNet, the dataset is used to teach artificial intelligence systems how to classify images, and was developed at Princeton and Stanford Universities in 2009. When a member of the public's image is captured by a camera and simultaneously projected on the gallery video monitor, the AI model categorises them according to the dataset. The project is a provocation, acting as a window into some of the racist, misogynistic, cruel, non-scientific, controversial, and simply absurd categorisations embedded within ImageNet and other training sets that AI models are built upon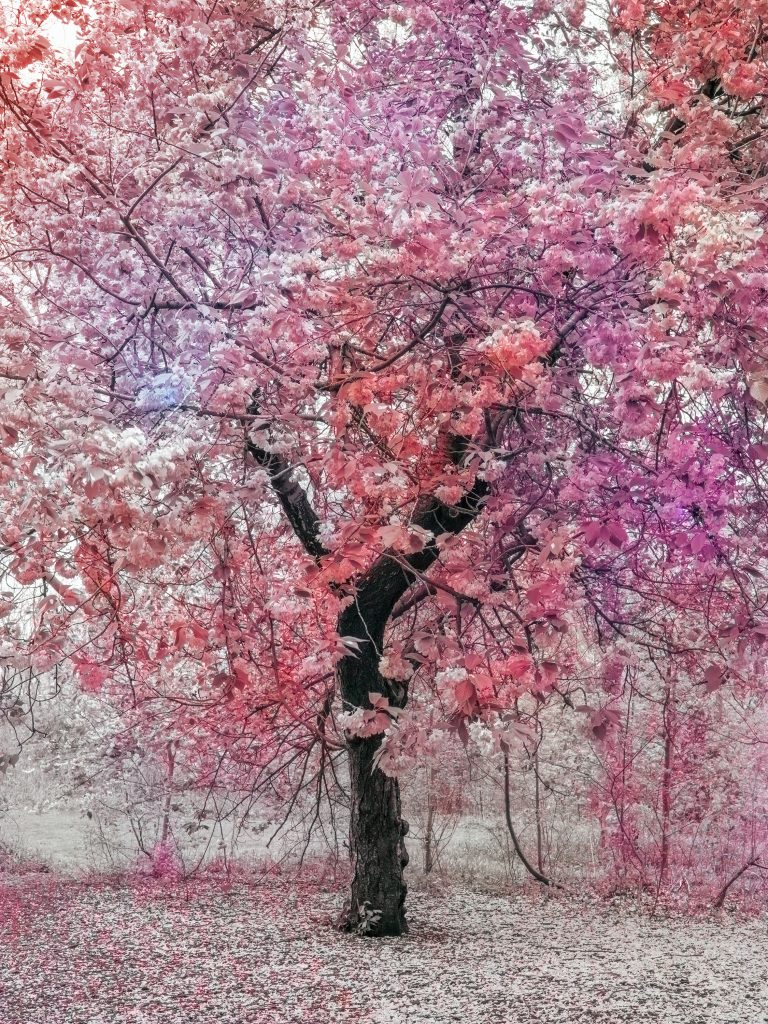 Trevor Paglen Bloom (#a5808a), 2020 dye sublimation print 137.2 cm × 102.9 cm (54″ × 40-1/2″) © Trevor Paglen, courtesy the artist and Pace Gallery
Trevor Paglen Bloom Sep 10th –Nov 10th, 2020 Pace London pacegallery.com
The exhibition follows Paglen's installation From 'Apple' to 'Anomaly', presented at the Barbican Curve from September 2019 to February 2020, and Training Humans, an exhibition of Paglen's works with Kate Crawford presented at the Prada Foundation, Milan from September 2019 to February 2020.
About the Artist
Trevor Paglen is known for investigating the invisible through the visible, with a wide-reaching approach that spans image-making, sculpture, investigative journalism, writing, engineering, and numerous other disciplines. The clandestine and the hidden are revealed in series such as The Black Sites, The Other Night Sky, and Limit Telephotography in which the limits of vision are explored through the histories of landscape photography, abstraction, Romanticism, and technology. Paglen's investigation into the epistemology of representation can be seen in his Symbology and Code Names series which utilize text, video, object, and image to explore questions surrounding military culture and language. Among his chief concerns are learning how to see the historical moment we live in and developing the means to imagine alternative futures.
Paglen has had numerous one-person exhibitions, including at the Museum of Contemporary Art San Diego (2019); Frankfurter Kunstverein, Frankfurt (2015); Eli & Edythe Broad Art Museum, Michigan State University, East Lansing (2015); Protocinema Istanbul (2013); Van Abbemuseum, Eindhoven, Netherlands (2013); and Vienna Secession (2010). He has participated in group exhibitions at the San Francisco Museum of Modern Art (2008, 2010, 2018); Museo Nacional Centro de Arte Reina Sofía, Madrid (2014); The Metropolitan Museum of Art, New York (2012); Tate Modern, London (2010), and numerous other institutions.
Categories
Tags