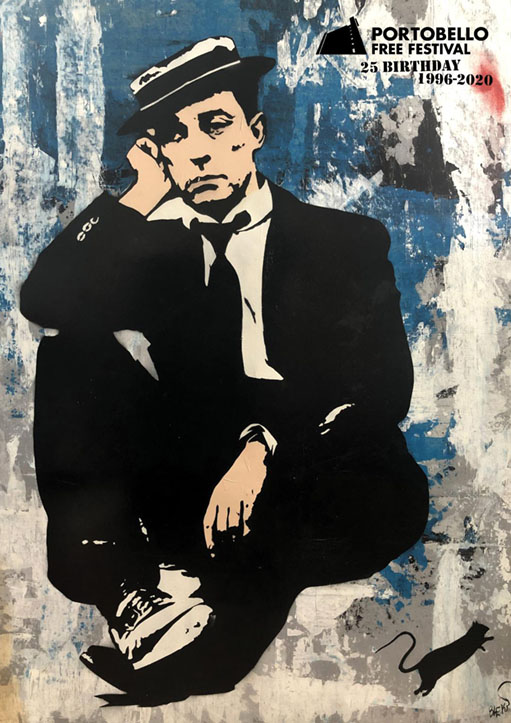 The silver jubilee of the Portobello Film Festival should have been celebrated with screenings and parties on and around Portobello Road. Scaled-down masked up and socially distanced in response to corona, PFF 2020 will be a more intimate event.
With its underlying ethos intact, Portobello Film Festival will be staged in the real world as one of the few remaining examples of the area's heritage of cultural freedom alongside Notting Hill Carnival – sadly moved online this year with the streets heavily policed and not a sound system in sight (or earshot).
From the heart of West London counter culture
A far cry from the early days of Hawkwind busking on Portobello Green or squatters declaring the Independent Republic of Frestonia in response to early attempts of gentrification in the 70s. Did you know that the original Glastonbury Fayre was not only free but organised at 307 Portobello Road? This and other gems can be found on the PPF website courtesy of local historian Tom Vague.
Started with 35mm and video projections from two tents in a dodgy park at far North end of Portobello Road in 1996, the festival has grown to cover more than 500 films every year, with better tech and shown on screens in large and small venues across the neighbourhood from pubs and clubs to community halls and pop-up screens under the Westway.
Free to submit and free to attend, the festival has attracted local and international filmmakers and formats ranging from shorts, independent and experimental to animation, documentaries and feature length movies. No entries are rejected and past editions have emphasised the areas roots in punk and reggae, the Carnival or Grenfell Tower, reflecting the mood of the year.
Independent movies from across Europe and beyond
An Eastern European slant can be detected in this year's selection with films from Russia, Ukraine, Belarus, and Lithuania in addition to the usual subjects from Germany, Spain and Belgium. Two nights of the festival fortnight are dedicated to homegrown films.
Portobello Festival has acted as a testbed for Cannes and Edinburgh, and '1 Giant Leap' was one of many world premieres. Early works by Guy Ritchie are just one example of filmmakers who went on to become household names. Just as waves of celebrities passed through Notting Hill, PFF has seen its fair share of red carpet worthy appearances.
Street art and rock'n'roll
As the purest form of free culture street art plays a prominent role in the festival's history and the poster archive includes designs by the likes of Pure Evil, Blek Le Rat and Dotmasters. Gorillaz' Tank Girl by Jamie Hewlett was the poster girl for the 10th-anniversary edition while Lucy Sparrow added her signature touch to the actual awards with felt versions of the Golden Trellick – inspired by local brutalist landmark on Golborne Road.
A selection of artwork will be on display at the Muse Gallery during festival open hours from 6 to 10pm most nights from Thursday 3rd to Sunday 20th September. For the first time in the festival's history, advance bookings are essential. Nights are broken down into 1-hour slots which can be booked via Eventbrite – free of charge.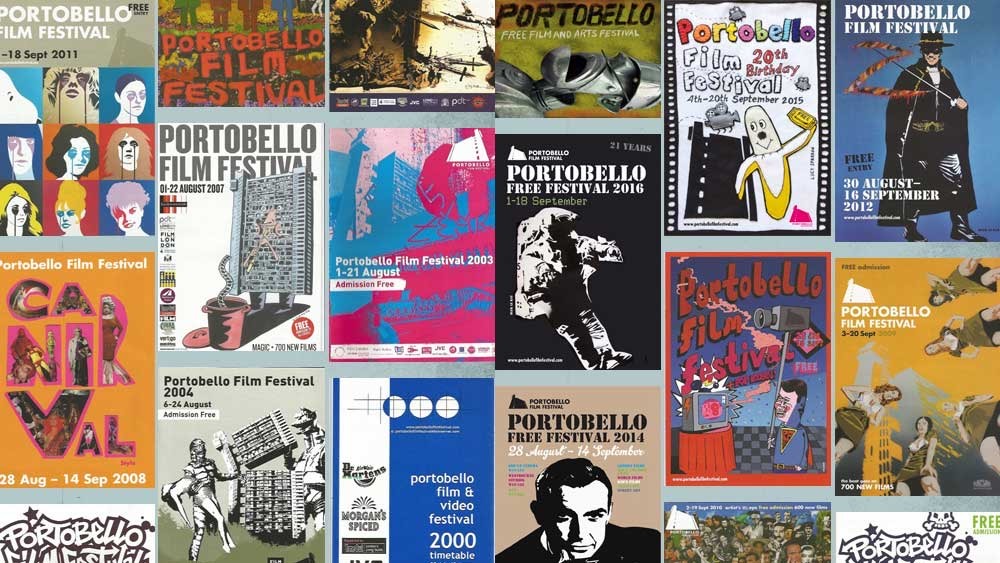 About The Muse
The Muse is a contemporary art gallery and has hosted the Portobello Film Festival for 15 years. Established and run by artists, the gallery supports emerging contemporaries with residency programmes and exhibition opportunities.
www.themuseat269.com | @muse_at_269
About Portobello Film Festival
Founded by JB Barnett in 1996 to bring artists and filmmakers together and make the British film industry a bit more interesting, Portobello Film Festival has been recognised as ' the biggest celebration of independent film in Europe' and 'London's biggest filmic free-for-all'.
www.portobellofilmfestival.com | @portobello_film_festival
About Meike Brunkhorst