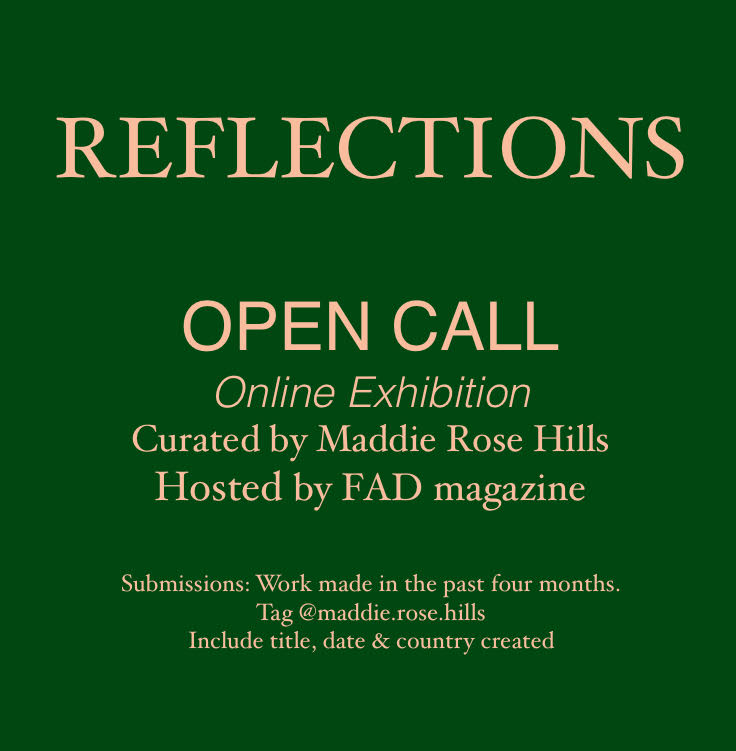 Open Call: 'Reflections' is an online exhibition this September, curated by @maddie.rose.hills hosted by @worldoffad
How does art reflect a certain time?
When current events are at their most global, how do artworks created today, on opposite sides of the world, speak to each other to tell distant, exact and individual stories.
Submissions:
Art that has been created over the past 4 months. Accepting submissions from artists around the world, working across all visual arts, including but not limited to; painting, sculpture, photography, installation, and print. Please tag @maddie.rose.hills on Instagram and make sure to include the title, date & country of creation. Please follow @maddie.rose.hills so that you can be contacted by Direct Message should your work be selected.
Deadline:  Sunday, August 30th
Categories
Tags