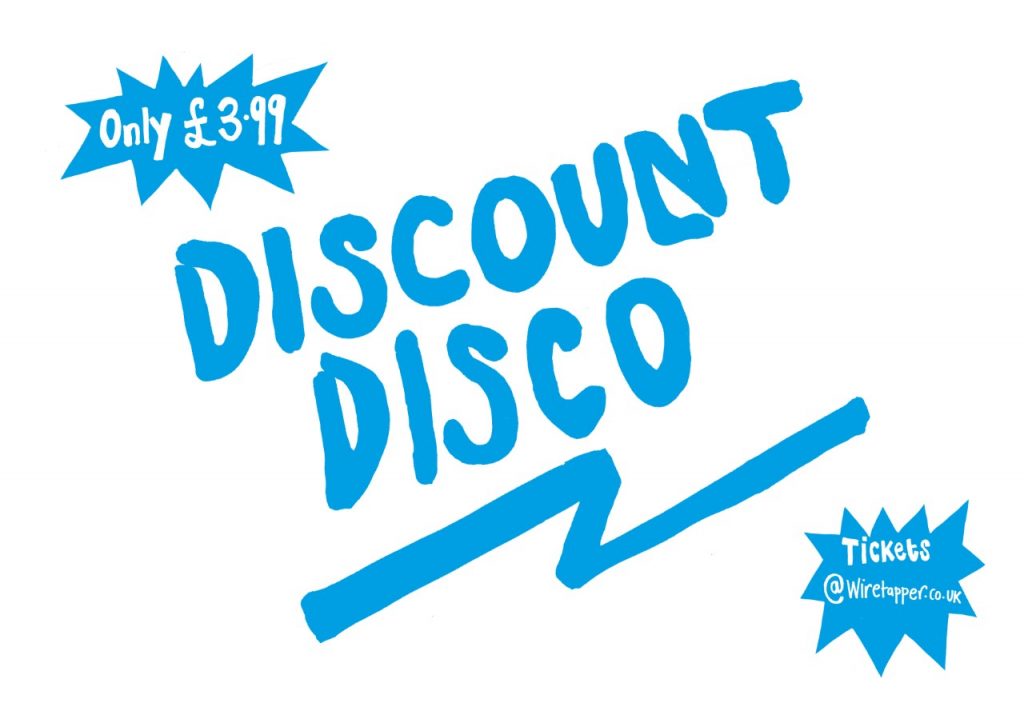 Discount Disco is live Saturdays and Sundays throughout August in Hackney and Kensal Rise.
The first show was created in House by the Wiretapper Team with invited special guest artists, record collectors and broadcasters to come for future Discount Disco events including tastemakers Martin Green and Lenny Beige from Soho Radio and Jonny Trunk musical entrepreneur and broadcaster from Resonance FM.
Using the Wiretapper phone app Discount Disco provides a safe way for communal music based experiences to happen outdoors in public spaces during these peculiar and difficult times, when so many venues are closed and the experience of listening to music together with other people is so complicated.
The best, the cheapest, the only disco in town…DISCOUNT DISCO (Dancing is optional) Discount Disco is not a show with performers it is a pure audio experience for our lonely souls. To join an event download Wiretapper from App store or Google Play and book tickets in the app.
Sat 15th August 4.00pm
Sun 16th of August 4.00pm
Sat 22nd August 4.00pm
Sun 23 of August 4.00pm
Sat 29th August 4.00pm
Sun 30th of August 4.00pm
With extra shows to be added.
The Wiretapper App is available for download and ticket purchase now. If you have a previous version of The Wiretapper App on your phone please delete it and reinstall from App Store or Google Play
Price £3.99 wiretapper.co.uk/DOWNLOAD
Wiretapper was founded in 2014 by the composers and sound designers Ben and Max Ringham, the director David Rosenberg and long time collaborator and shunt co-founder Andrew Rutland. Wiretapper has made three shows so far: Monument (2015-2016) performed in Trafalgar Square and the Southbank, DarkEarth (2017) in collaboration with the City of London, set in an original roman bath by Tower of London, and Walk Like Natives (2018) a dance show in collaboration with choreographer Frauke Requardt in various London train stations.
About Mark Westall