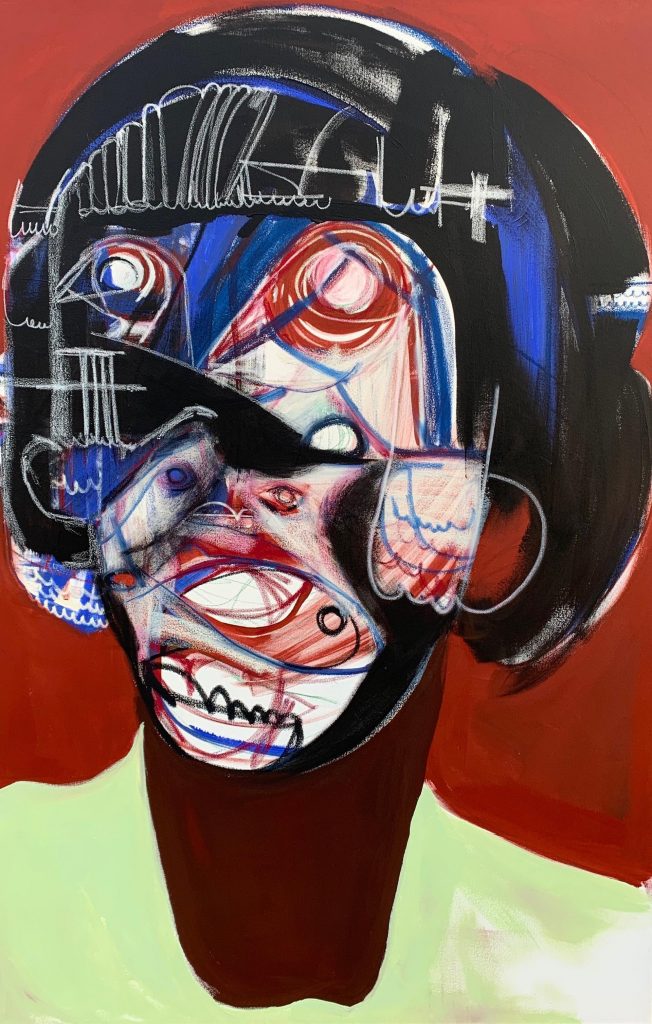 Genesis Tramaine, Black Woman University, 2020. Courtesy of the Richard Beavers Gallery
UNTITLED, ART has partnered with Artspace & Phaidon to launch the UNTITLED, ART Charitable Artist Edition, featuring an editioned work on paper by artist Genesis Tramaine entitled Black Woman University.
Debuting during the Preview of UNTITLED, ART Online, powered by Artland, at 11am EDT on Thursday, July 30th, the digital archival print will be on display at Artspace & Phaidon's booth. An edition of 50, the benefit print is priced at $1,000 USD each, with proceeds from the sale supporting programming, fellowships and grants at the New York Foundation for the Arts (NYFA).
For more information or to register to attend UNTITLED, ART Online, visit: untitled.artland.com
About the Artist
Genesis Tramaine's work focuses on the shape and definition of the American Black Face. Her arts' exaggerated features capture the spirited emotions of the untapped, underrepresented soul of Black people through a mixture of collage, acrylic and oil based paintings. Ms. Tramaine's faces are layers of real moments and imagined metaphors. She explores ethics and insanity, the mundane and the inhumane, spirituality, sexuality and sentimentality. She digests the everyday and regurgitates it as work that evokes déjà vu, beckoning memories of past lives and glimpses of undiscovered futures. The blueprint of Genesis' style is rooted in strong mix of 1980's urban New York graffiti, and imagined images of gospel hymns sung on Sunday morning during church. Born in Brooklyn, NY Genesis is an Urban Expressionist painter who is excited about all things art, fashion, culture & education. Her passion translates, as she creates abstract portraits of men and women who transcend gender, color, and social structures as political or representative. Genesis earned her M.S from Pace University and B.S from Utica College of Syracuse University. Tramaine has exhibited nationally and internationally, including exhibitions at The Tree House, Governors Island, NYC, The Salt Space, Chelsea, NYC, The Raging Spoon Gallery, Toronto, Canada, AOF Gallery, NYC, and many others.
Categories
Tags