We have been browsing Taschen's online book staore for the best limited edition art books and here they are all beautifully produced.
Limited Champ's Edition of GOAT—GREATEST OF ALL TIME, the ultimate tribute to Muhammad Ali. Each book is signed by Muhammad Ali and Jeff Koons, and presented with the sculpture Radial Champs by Jeff Koons, and four gelatin silver prints of The Champ, each signed by Howard L. Bingham and Muhammad Ali.
Limited Champ's Edition of 1,000 copies, signed by Muhammad Ali and Jeff Koons, with four gelatin silver prints and the Jeff Koons sculpture Radial Champs. Hardcover in clamshell box with four prints and sculpture, 50 x 50 cm, 45 kg, 792 pages GOAT. Champ's Edition £11,000
BUY IT: taschen.com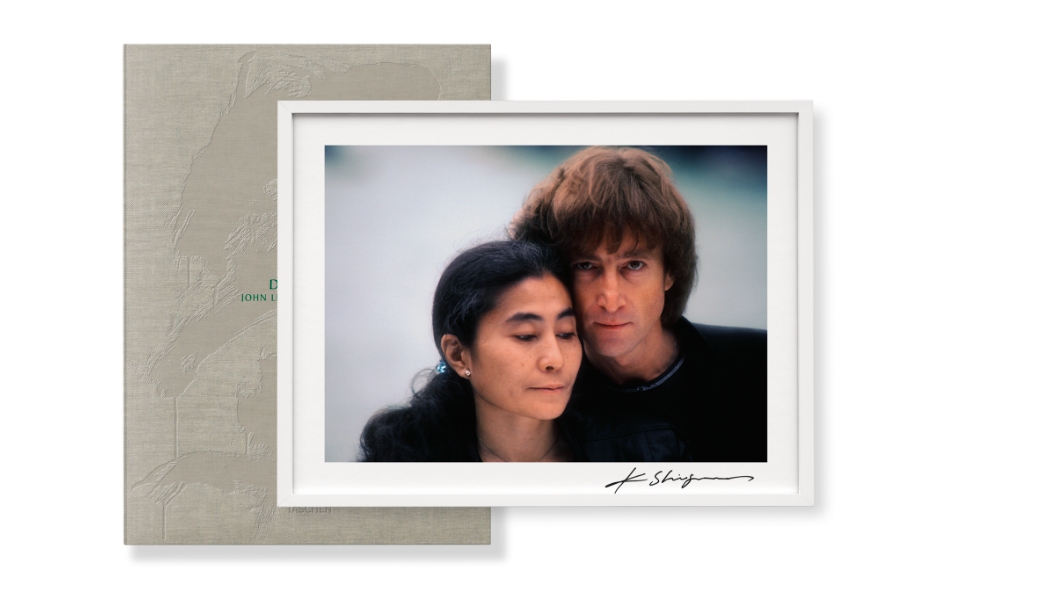 Kishin Shinoyama's widely unseen portrait series of John Lennon and Yoko Ono, shot at Ono's request for the cover of the couple's 1980 album, Double Fantasy. With exceptional access to the couple's private apartment, Shinoyama immortalizes this iconic couple at a decisive moment in their personal and creative relationship, and just three months before Lennon's untimely death.
Art Edition (No. 1–125), signed by Yoko Ono and Kishin Shinoyama, each with a pigment print signed by Shinoyama. Pigment print on Hahnemühle PhotoRag paper, 35 x 25 cm on 40 x 30 cm paper, hardcover volume in clamshell box, cloth-bound, 174 pages Kishin Shinoyama. John Lennon & Yoko Ono. Double Fantasy, Art Edition No. 1–125 'Untitled' Edition of 125 £ 1,000
BUY IT: taschen.com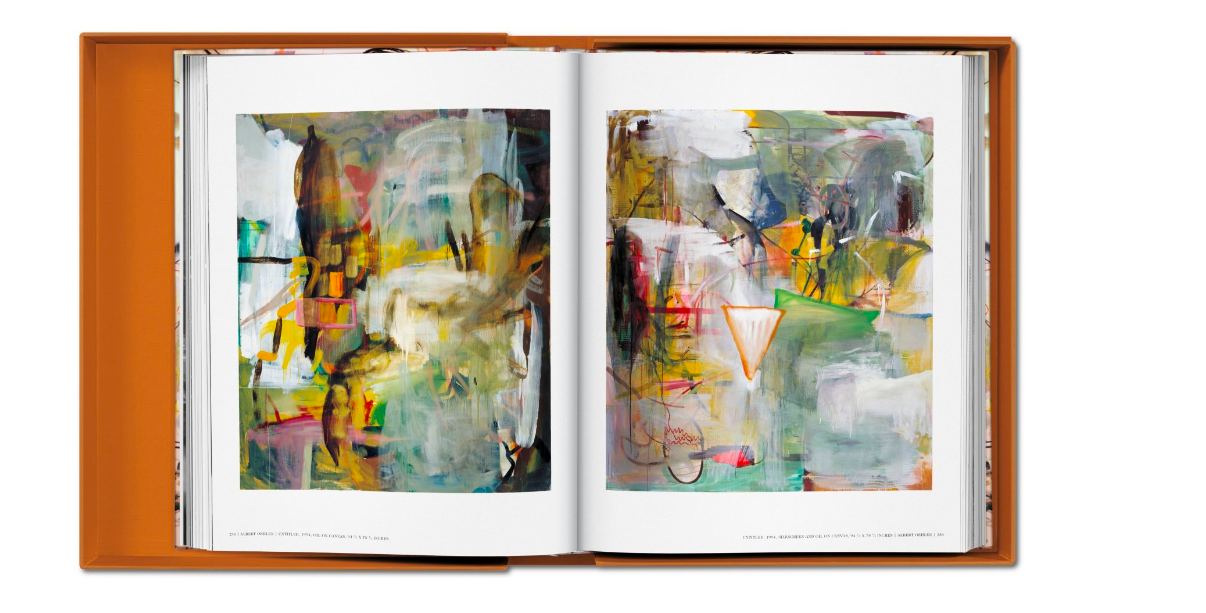 From mirrors as canvases to computer paintings, this is the definitive monograph of Albert Oehlen's work to date. In the so-called death of painting, Oehlen found instead its enlivenment, expanding his practice by setting rules explicitly designed to overcome convention. A must-have for anyone serious about contemporary art and the future of painting practice.
Limited Collector's Edition of 1,000 numbered copies, numbered and signed by Albert Oehlen.
Albert Oehlen, Roberto Ohrt, John Corbett, Klaus Kertess, Martin Prinzhorn, Hans Werner Holzwarth
Hardcover in clamshell box, 33 x 44 cm, 12.37 kg, 660 pages Albert Oehlen Edition of 1,000 £ 900
BUY IT: taschen.com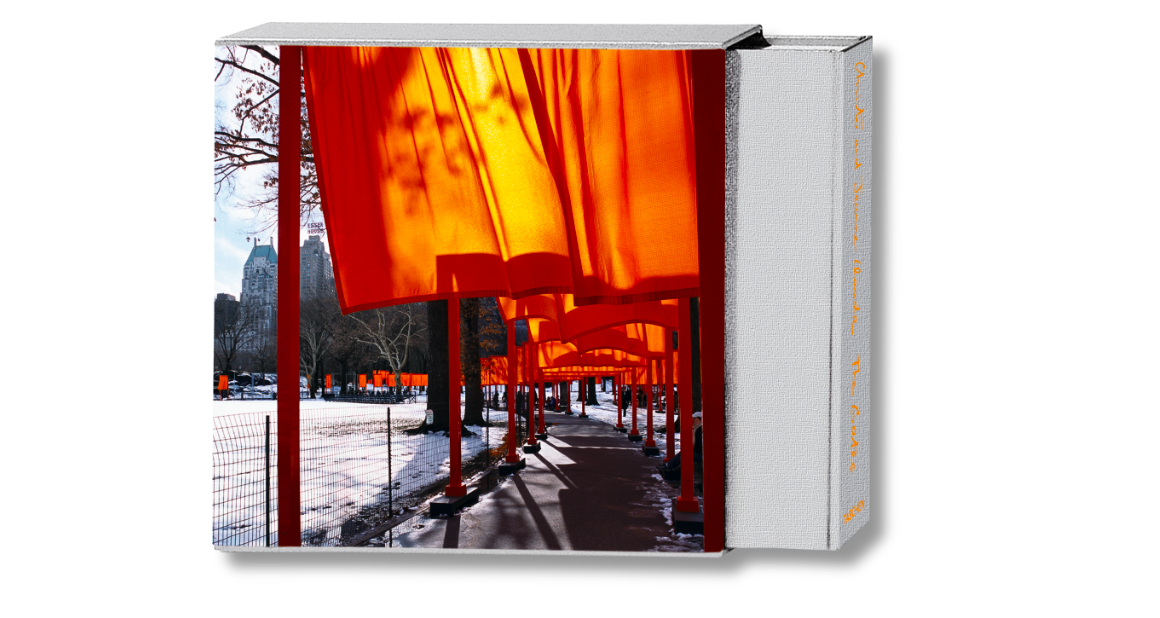 The third volume in Taschen's Christo and Jeanne-Claude Collector's Edition series celebrates The Gates in New York City's Central Park. Conceived by the artists themselves, this book documents the entire project from conception to realization, featuring over 100 drawings and collages, as well as more than 1,000 project photographs, and a souvenir piece of the artwork's fabric.
Limited Collector's Edition of 5,000 copies, signed and numbered by Christo and Jeanne-Claude and Wolfgang Volz, with a piece of the original project fabric Christo and Jeanne-Claude, Wolfgang Volz, Jonathan William Henery Hardcover in slipcase with piece of fabric, 29 x 27 cm, 7.02 kg, 968 pages. Christo and Jeanne-Claude. The Gates Edition of 5,000 £ 650
BUY IT: taschen.com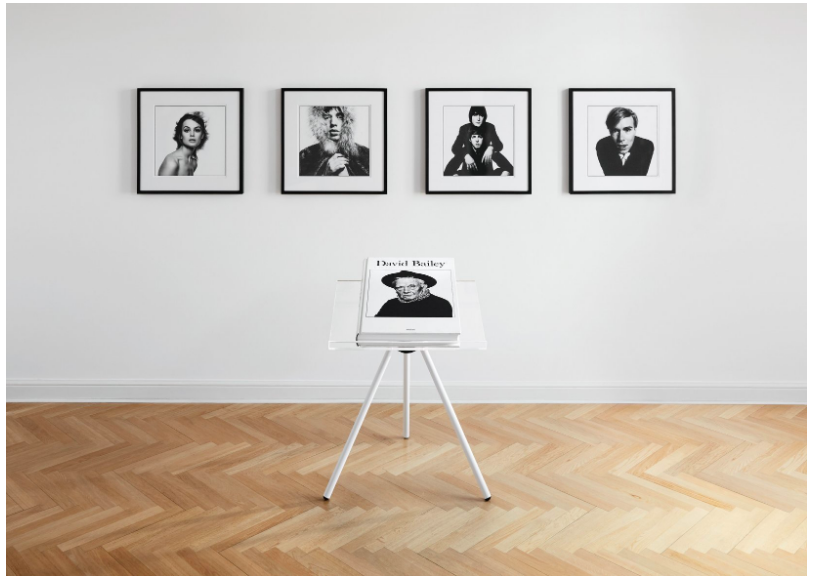 This SUMO-sized retrospective celebrates one of the world's most influential photographers and the culmination of two years researching his archives. Gathering portraits from the 1950s to the 2010s, we discover some 300 subjects as varied as Nelson Mandela, the Beatles, the Queen, Salvador Dalí, Bill Gates, and Yves Saint Laurent, all printed big and bold, in Bailey's signature style.
This Art Edition comes with a signed print of Jean Shrimpton, Bailey's muse and lover. To this day one of the most recognizable faces of 1960s Swinging London, she inevitably featured in Bailey's game-changing Box Of Pin-Ups. "She was magic. In a way she was the cheapest model in the world—you only needed to shoot half a roll of film and then you had it," said Bailey.
Art Edition (No. 76–150), with the print Jean Shrimpton, 1965. The book and print are both numbered and signed by David Bailey, accompanied by a bookstand designed by Marc Newson and a set of four book jackets featuring John Lennon and Paul McCartney, Jean Shrimpton, Mick Jagger, and Andy Warhol.
David Bailey, Francis Hodgson, Benedikt Taschen Limited SUMO Edition. Hardcover, numbered and signed by David Bailey, 50 x 70 cm, 47 kg (103.4 lb), 440 pages; with the signed print Jean Shrimpton, 1965, 51 x 61 cm, fiber-based silver gelatin on Ilford paper; a bookstand designed by Marc Newson; and a set of four book jackets featuring John Lennon and Paul McCartney, Jean Shrimpton, Mick Jagger, and Andy Warhol
David Bailey. Art Edition No. 76–150 'Jean Shrimpton, 1965' Edition of 75 £ 9,000
BUY IT: taschen.com
Categories
Tags