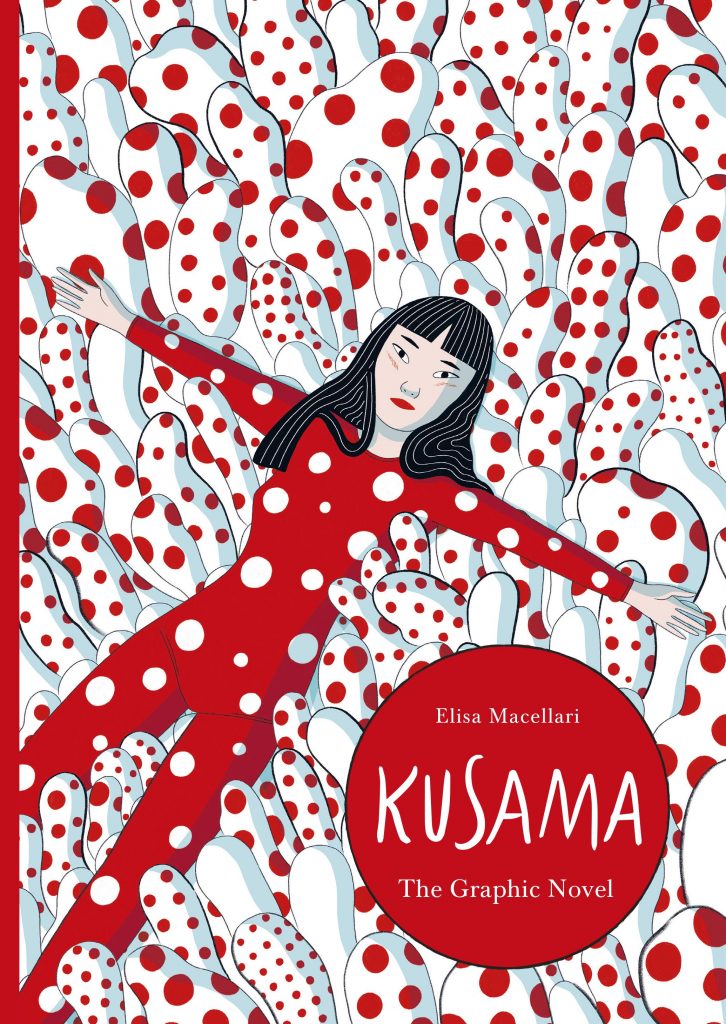 Kusama will be the first graphic novel on the world-wide cult artist, Yayoi Kusama. In in this vivid graphic biography you wlll be able to follow her incredible journey from rural Japan to international icon. Kusama A Graphic Biography by Elisa Macellari will be published by Laurence King in September 2020.
Kusama details her bold departure from Japan as a young artist, her embrace of the buzzing New York art scene in the 1960s, and her eventual return home and rise to twenty-first-century super-fame.
Macellari renders Kusama's fascinating life in an amazing graphic style, offering a new way to look at one of the best-known and most intriguing artists of our time. This is the third book in Laurence King's Graphic Lives series, following Basquiat and Pollock Confidential.
Available at laurenceking.com Available for pre-order at Waterstones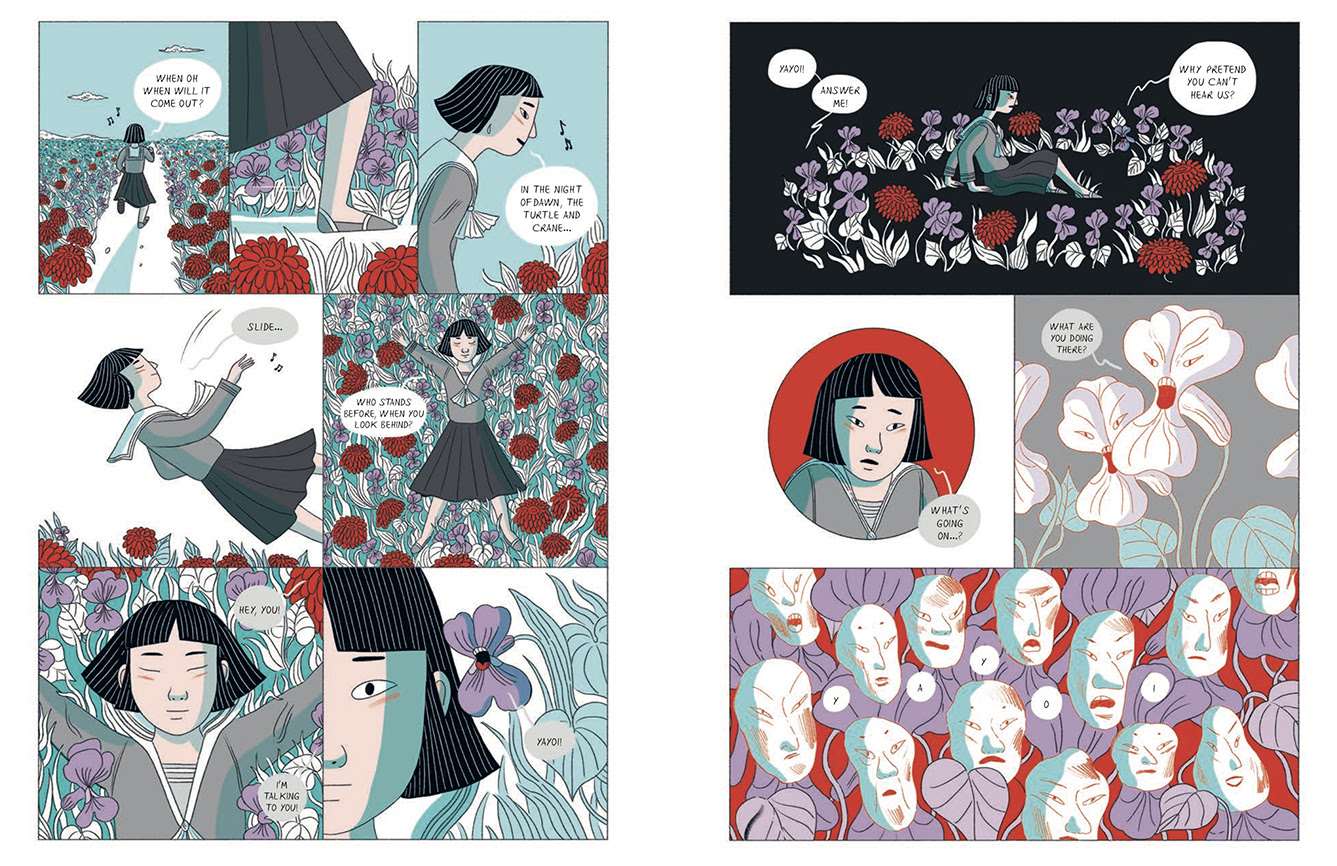 Elisa Macellari is a Thai-Italian illustrator. Her clients include The New York Times, Corriere della Sera, Mondadori, Feltrinelli and Nobrow Press. Her first graphic novel, Papaya Salad (2018), has been published in Italian, French and Spanish.
About the Artist
Yayoi Kusama (Kusama Yayoi, born 22 March 1929) is a Japanese contemporary artist who works primarily in sculpture and installation, but is also active in painting, performance, film, fashion, poetry, fiction, and other arts. Her work is based in conceptual art and shows some attributes of feminism, minimalism, surrealism, Art Brut, pop art, and abstract expressionism, and is infused with autobiographical, psychological, and sexual content. She has been acknowledged as one of the most important living artists to come out of Japan.
Kusama was raised in Matsumoto, and trained at the Kyoto School of Arts and Crafts in a traditional Japanese painting style called nihonga. Kusama was inspired, however, by American Abstract impressionism. She moved to New York City in 1958 and was a part of the New York avant-garde scene throughout the 1960s, especially in the pop-art movement. Embracing the rise of the hippie counterculture of the late 1960s, she came to public attention when she organized a series of happenings in which naked participants were painted with brightly colored polka dots. Since the 1970s, Kusama has continued to create art, most notably installations in various museums around the world.
Kusama has been open about her mental health. By choice she lives in Seiwa Mental Hospital and says that art has become her way to express her mental disease.
Categories
Tags