David Roberts Art Foundation (DRAF) have announced a new commission development programme and six artists who have been selected for this new opportunity. In these extraordinary times, DRAF believes it is more vital than ever that those who can must continue to create opportunities for artists, at all stages in their careers, to make new work.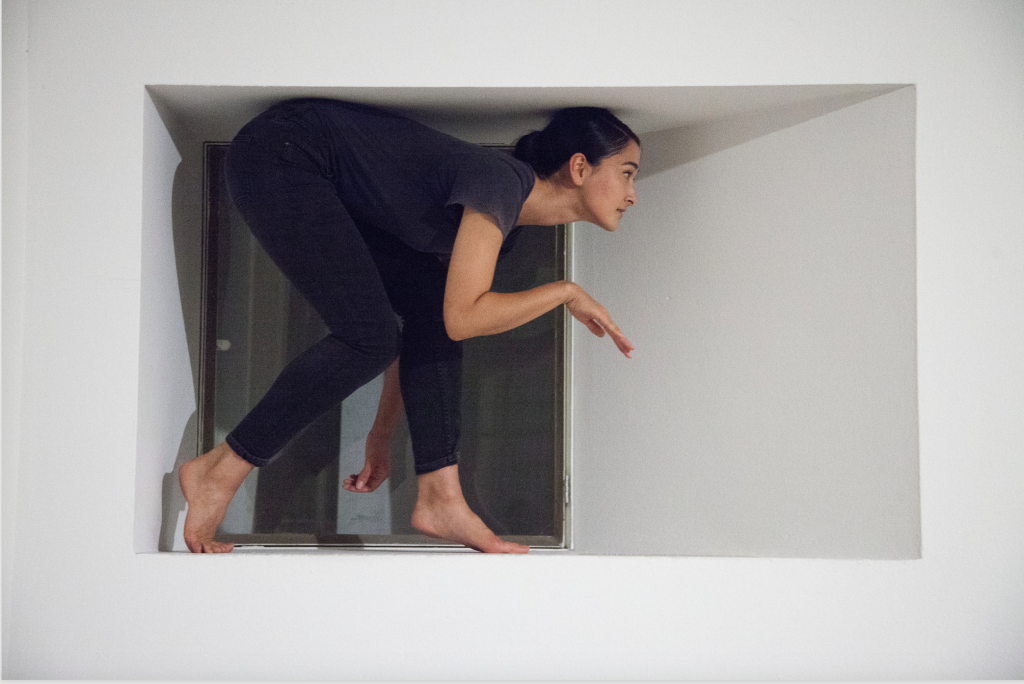 The commission development programme is for artists whose practice includes live performance. This is an opportunity to commission and pay artists during a period when so many projects, fees and residencies have been cancelled or postponed. Each artist will receive a £3000 fee – which is more than industry standard – and with associated production budgets also to follow. As performance in particular relies on social engagement and people coming together DRAF wants to support artists working in this way.
DRAF has invited six artists, including both artists they have worked with before and emerging artists who may be in need of opportunity and visibility. They will then work with the artists to present a series of performances in Spring 2021 or as soon as is realistically possible for people to gather in significant numbers to share the same space once again.
The selected artists are Appau Jnr Boakye-Yiadom, Lloyd Corporation, Harriet Middleton-Baker, Fernanda Muñoz-Newsome, Last Yearz Interesting Negro (Jamila Johnson-Small) and Sriwhana Spong. All have been selected by a DRAF panel to include those the Foundation would like to extend their commitment to by working with them again alongside less established artists whose work DRAF has been following and want to support through this curated programme.
This initiative will build on DRAF's long standing focus on championing live performance and sustaining relationships with artists by working with them throughout their careers to support their practice in the long term.
David Roberts, DRAF Founder said,
"It is crucial that those that can must act to support artists during this challenging period. There are some fantastic grass-roots initiatives already set up, but the private and commercial sector must also make some bold moves to maintain the commitment to artists. The artworld is a delicate ecosystem and everyone plays a part. We look forward to these new commissions coming to life and to continuing our aim of fostering creative partnerships."
This project and commissioning opportunity is a new part of DRAF's curated programme, separate to the annual Evening of Performances which this year is being postponed until 2021.
DRAF also remains committed to plans to expand regional programming and to the annual Evening of Performances which was due to take place during Frieze London in October 2020. Although Frieze London is still going ahead, DRAF feels that in the current global situation that there are too many unknowns and open questions regarding the possibility of large gatherings of people for this to go ahead this year.
Kate Davies, DRAF Collection Director said,
"We want to be proactive and open about this so that we can move ahead with planning the next presentation of an Evening of Performances in a positive way and give the artists who we will be working with time, space and stability to produce their best work. When people are allowed to gather again we look forward to being able to celebrate and share our exciting Evening of Performances programme with our audiences."
About the artists
Appau Jnr Boakye-Yiadom is a London based visual artist. He works across ready-made objects, sound, sculpture, photography archive and self-produced moving image to create installations with multi-layered references. Employing an ongoing process of re-purposing and re-mixing, in reference to the way that cultural products inform each other and evolve continuously.
Last Yearz Interesting Negro (Jamila Johnson-Small) is a London based artist and dancer. They work in a variety of contexts, roles, and collaborations, always in relation to context, in order to work through questions of entanglement, alienation and sensation.
Lloyd Corporation is a collaborative project between artists Ali Eisa and Sebastian Lloyd Rees. Working together since 2010 their practice utilizes sculpture, installation, performance and participation, often taking inspiration from informal and local economies.
Harriet Middleton Baker is a London based visual artist. She works across video, performance and text to interrogate the intersection of power, technology and governance.
Fernanda Muñoz-Newsome is a London based English/Chilean artist, dancer and choreographer. Her practice involves dancing/voicing as political gesture, presenting in institutions, alternative spaces and clubs. She is interested in creating work which shifts perspectives, crafting queer spaces where care and consent promote exploration and agency.
Sriwhana Spong is a New Zealand artist of Indonesian descent. She is interested in the fertile margins and the rich edges where things meet, working across various mediums such as sculpture, film, writing, performance, dance, and sound. She often draws on the complex relationships within cultural interaction often drawing on a rich research practice.
Categories
Tags