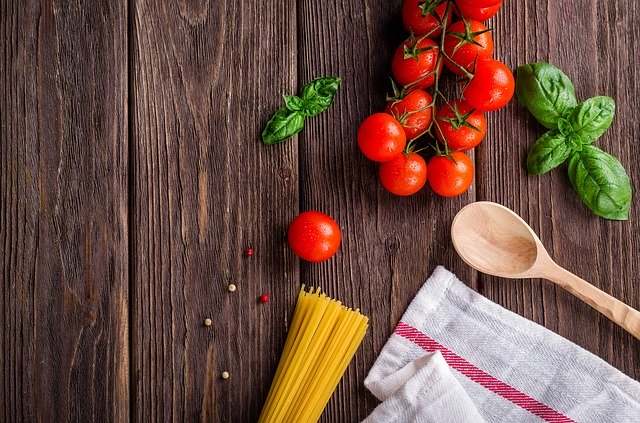 Image by Daria Yakovleva from Pixabay
You know your kitchen is a bit outdated, but you also know that the average cost of a full remodel is around $13,000 – and that's the low end. 
What you may not know is that there's no need to spend a fortune on giving your kitchen the facelift it needs to be more inviting and functional. 
Whether you've had the remodelling itch for years or have just moved into a new place, these clever refreshes and quick add-ons will make your revived kitchen look expensive without breaking the bank. 
Change your hardware 
The drawer pulls and cabinet handles in your kitchen may seem minor, but this hardware can completely change a room's style and appearance. There are 40 knobs or pulls in an average kitchen, so replacing them will instantly alter the entire space – and it only takes a few tools and some time to do it. 
Dress up the décor
Now is the time to get more intentional about the décor in your kitchen. You want it to all look good and reflect a uniform style. 
First, replace worn rugs, dull curtains and get rid of collectables you wanted to throw out for years. Next add some personality. Get that vintage-inspired floor runner you've been longing for, bright fabric curtains with matching tie backs or a backsplash to add a pop of color. Top it off with flour sack towels to tie your new look together – check out more flour sack towels designed and hand-printed by Mary's Kitchen Towels in Southern California.
Refresh your sink and appliances 
Your sink and appliances are big focal points that may be making your kitchen feel a bit dated. Fortunately, for a fraction of the cost of replacing these items, you can add personality with some fresh paint. 
You can paint stainless-steel finishes on appliances if you don't have actual stainless-steel appliances or you can use vinyl to recolour appliances, making sure you are getting the right paint finish for the right appliance; there are a surprising amount of options out there. 
Clear clutter and rethink your layout 
Before you start adding storage space, dedicate a few hours to clearing out your kitchen counters and cabinets. Get rid of unwanted and expired food and donate appliances and utensils you have stopped using. Lastly, remove items in your kitchen that don't belong there. Your kitchen will have more space and be more functional without costing you one dime. 
Now that you have a tidier kitchen, you can think about rearranging accessories and furnishings. Appliances and cabinets are permanent, but everything else that isn't nailed down, is not. Don't be afraid to move furniture, islands or spice racks. Sometimes, a new arrangement is all it takes for a refreshed space. 
Show off your kitchen's goods 
Cabinets may be permanent, but the doors are not. Removing cabinet doors and arranging colorful plates and bowls and arranging glassware is a wonderful way to create a new focal point that catches the eye. It also opens your space up a bit more, and creates the look of a built-in china cabinet. If you're really feeling unstoppable, you can add hooks underneath the cabinets or shelves to hold teacups. 
Do you have beautiful pieces of cookware or appliances? Don't hide them! A gorgeous yellow tea kettle can be artfully displayed on the countertop or stove. Take advantage of any eye-catching, functional items by letting them add a metallic sheen to the kitchen as well as a pop of color. 
Add wall décor 
Many people forget that their kitchen walls don't have to be boring. Now is a great time to remember that they are an empty canvas waiting to be used. 
Artwork is one of the best ways to elevate the look and feel of any room. Don't be afraid of adding some in your kitchen, going as big and bold as you want, which will give the illusion of the area being larger than it is. If you are renting, artwork is a great way to change anything you'd like.
Plate walls are another way to add a fun touch to the kitchen. Use plate hangers or removable strips to attach plates to the wall. They can be heirlooms, cheap plates from a yard sale or plates you've cleared during the clutter-phase. Create fun patterns with sets or mismatched plates, and even better, you can decorate them if you want, however you want. 
Conclusion 
Thinking about the cost of a kitchen remodel may have been head-ache inducing, but with these budget-friendly ideas, you can save money and have fun creating the kitchen you've always wanted. 
Categories
Tags