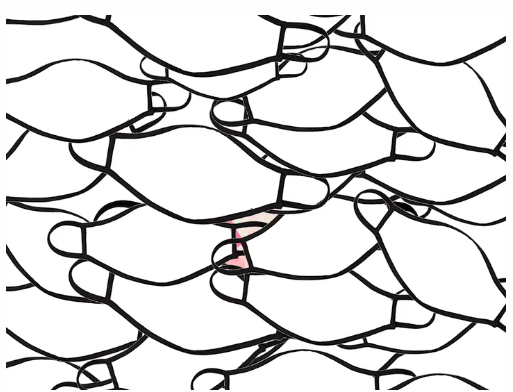 Four top artists – David Shrigley, Eddie Peake, Linder and Yinka Shonibare – have designed custom facemasks to say thank you for your support in a new CAS campaign to help emerging artists during the Covid-19 pandemic. A mask of your choice is available for a donation of £35 and £120 will buy a set of all four.
The Contemporary Art Society has created a new fund, in partnership with Frieze London, as a response to the Covid-19 pandemic to support both artists and museums across the UK. Called the CAS Rapid Response Fund, museums which are members of the Contemporary Art Society are invited to apply to buy art and craft that will support their civic role when they reopen after the lockdown is lifted.
The fund is designed to support as many different artists and local museums as possible, based on the understanding that our museums will play a vital role in our communities as we exit the crisis. Money raised will be spent purchasing artworks by British-based artists, providing financial support to artists, technicians and art handlers, many of whom work on a freelance basis and have seen their income streams decimated over recent weeks, due to the Covid-19 pandemic.
Due to government restrictions, museums across the UK are currently closed until July 4 at the earliest. The CAS Rapid Response Fund will ensure that when museums reopen, they are able to reach out to their communities through new acquisitions, playing a vital role in civic healing and mental wellbeing.
Open to buy work from both fine art and craft practitioners, applications to the fund will be reviewed on a rolling basis, with museums making a case for how a specific artwork will support their engagement with local communities when they reopen.
The fund has already raised £100,000 through the generosity of CAS Patrons, which will support around 7-10 acquisitions. A crowdfunding campaign has been launched to increase the fund by a further £20,000, allowing art lovers to support contemporary artists and local museums across the UK. This is the first time in its 110-year history that CAS have raised money through crowdfunding.
People who donate £35 will receive a limited-edition facemask designed by top artists – David Shrigley, Eddie Peake, Linder and Yinka Shonibare. £120 will buy a pack of all four. For those wishing to pledge further financial support, £2,500 will allow donors to become an honorary Patron of the Contemporary Art Society for a year. The crowdfunding campaign will only be live for three weeks – from Wednesday 20 May to Wednesday 10 June.
Categories
Tags