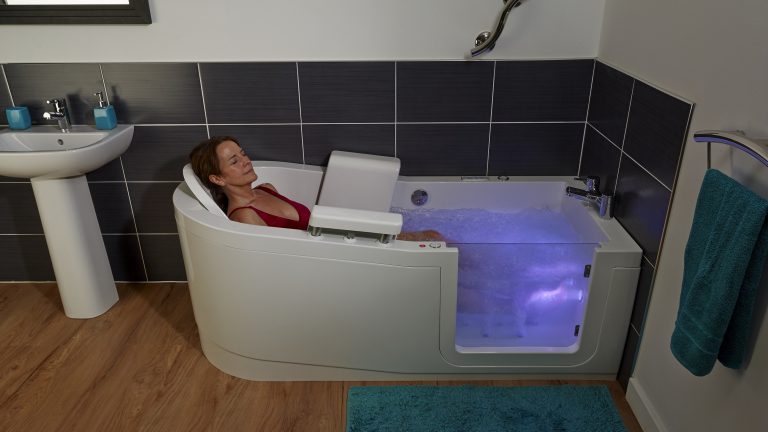 If you live in a house long enough, it is easy to forget that your bathroom needs an upgrade. This is because visitors will not often use your main bathroom and so you might opt to upgrade other areas that are frequented by guests and forget about the bathroom. The good news is that a bathroom upgrade does not have to be expensive. There are some simple things you can do to transform your bathroom and modernize it.
Get a New Shower Head
Replacing your shower head can not only make your bathroom look and feel more modern, but it also has a few benefits. For example, adding a low-flow showerhead can help you save water. A 2-in-1 shower head can make for a much more comfortable bathing experience in addition to making it easier to clean kids and pets.
Add Some Character
Even though tiling can be quite expensive, you can add a few that will help add character to your bathroom. These are known as accent tiles. Since you will be adding just a few tiles to a small area, if you are a DIY person, you do not have to contract a professional. Start by adding some accent tiles behind the mirror or medicine cabinet since these are areas you will be looking at a lot.
Adding some accent lights is another good way of giving your bathroom some character. You can add the lights under cabinets or above the sink. If you can afford it, you could also add some dimmable mood lights. 
Upgrade the Hardware
To freshen things up, you could upgrade the basins, lights and fixtures. The countertop is another piece of hardware that you can upgrade. There are lots of affordable options, including preformed laminate. When upgrading the countertop, it would be a good idea to replace the faucets as well so that everything matches.
Try to find hardware that matches the look and feel you are going for. If you can, go for an ultra-modern look because it might be some years before you get a chance to do these upgrades again. 
Add a Walk-in Tub
If you have seniors living with you, a bath replacement in the form of a walk-in tub is a good way of making things easier on them while upgrading the bathroom at the same time. Since this can be a relatively large project, you can add the tub when you undertake a bath remodeling project. American Vision Baths can handle this for you because this bath replacement company has a complete catalog of high-quality bath solutions that can be tailored to any budget or bathroom.
Add Some Plants
Adding a plant or flower on an open shelf or windowsill is an easy way to make the bathroom feel fresher. If you do not know what plants to add, start with orchids. These tend to do well in bathrooms because they love the steamy, warm moisture in there. If you are looking for something more robust, add some bright-green pothos. These plants are very resilient, hard to kill, and thrive even in bathrooms that have low natural light.
Repaint
If you opted for a bathroom without tiling on the walls, repaint the walls. A bright color can bounce light around inside the bathroom making it look brighter. Certain colors can also make the bathroom look larger than it actually is if you have a member of the family who is claustrophobic.
Just remember to choose a high-quality, mildew-resistant paint for the walls.
Apart from the walls, you could also repaint the cabinet doors, again keeping the colors within the theme of the bathroom.
Accessorize
If you are working within a tight budget, accessorizing is another great way to upgrade your bathroom. Add new window curtains, shower curtains, rugs and towels. Ensure that all these are color-coordinated because no matter how good they look, if they are not coordinated, everything will look disorganized.
Add Some Storage
Adding some storage space can give your bathroom a new look. If you do not have the space to add a full cabinet, go with some floating shelves. You could also repurpose any cabinets you are not using by removing the doors and adding some shelves in there. Finally, add some essential's baskets for every family member.
Change the Floor
This might be a bigger project idea, but changing the floor can be as easy as changing the tiling you already have. Tile is getting cheaper and you can therefore find some at a good price. Find patterned tile so that it adds to the character of the bathroom. 
Add Towel Warmers
Towel warmers are for people who want to make things a bit fancy. These warmers can be installed even in smaller bathrooms. They can also help you save some cabinet space since they also act as towel racks.
Upgrading your bathroom is a good way to enhance your experience when showering. There are so many different ways you could go about it and the best thing is that you can do as much or as little as you want to make your bathroom look and feel exactly how you would like it to.
Categories
Tags