E-WERK – 1st March 19 (177)
As the Covid-19 pandemic forces art galleries, museums and art initiatives to move online, many of us are left missing the enriching experience of viewing works of art in person. While virtual viewing rooms, online exhibitions and social media residencies can provide a much-needed momentary escape into the artistic realm, there can be no substitute for physically standing before a painting, orbiting a sculpture or traversing an installation.
With that in mind artists and curators have been taking over the FAD Instagram account (@worldoffad) to highlight some of the upcoming exhibitions that have sadly had to be postponed, to take you behind the scenes at institutions currently closed or to give deeper insights into practices or what they are currently thinking about. We encourage you to engage and familiarize yourself with the artists and galleries featured, in preparation for visiting the exhibitions once this pandemic passes.
Next week, we are pleased to welcome the team from E-WERK Luckenwalde to @worldoffad to take you behind the scenes of the world's first institution powered by art electricity.
E-WERK Luckenwalde is located in a former brown-coal power station built in 1913, ceasing production in 1989. Located just 30 minutes south of Berlin, it is jointly directed by Pablo Wendel and Helen Turner and opened in 2019 as a centre for contemporary art and renewable energy.
In 2017, the art collective Performance Electrics gGmbH, led by Pablo Wendel, acquired the building with the vision to reanimate it as a sustainable Kunststrom (art power) power station feeding power back to the national grid as well as function as a large scale contemporary art centre. As part of POWER NIGHT in 2019, Performance Electrics gGmbH switched the power back on. September 2019 also saw the launch of the institution's inaugural exhibition programme, visited by thousands of people and with exhibitions by Lucy Joyce and Nicolas Deshayes.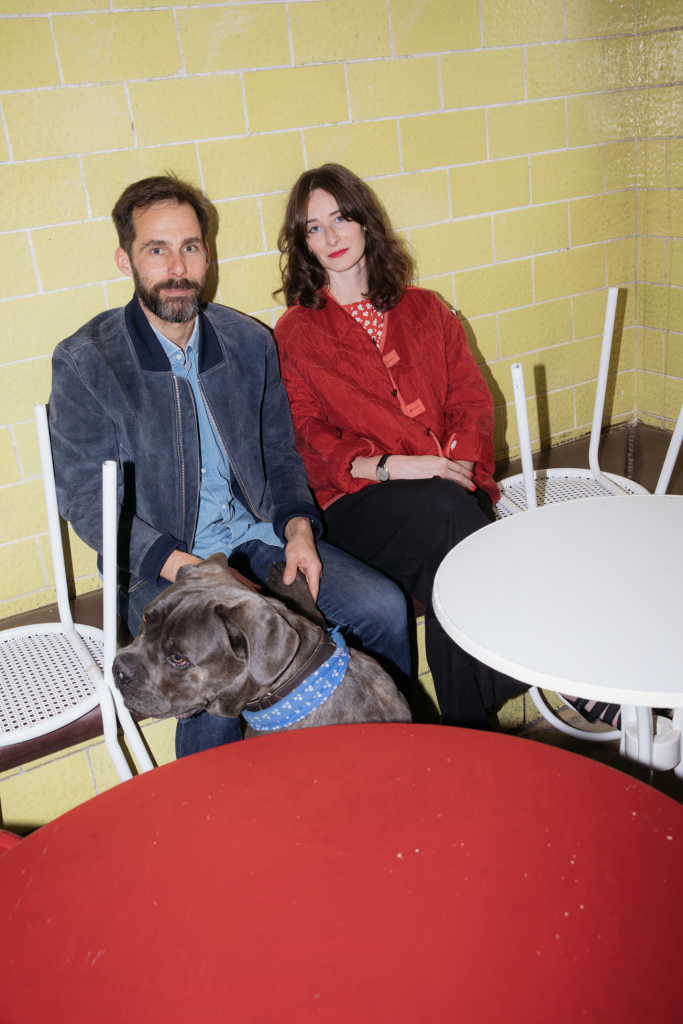 Pablo, Helen and their Italian Mastiff Coal
Pablo, Helen, their son Ray-Gustav and their Italian Mastiff Coal live and work in the power station alongside fellow artists, collaborators and E-WERK team members.
Wendel has exhibited internationally, notably at the ICA, London (UK); KunstMuseum, Stuttgart (Germany) and Rockbund Art Museum (China). Turner was previously the Chief Curator at Cass Sculpture Foundation and has worked for Artangel, Kinman Ltd and her own curatorial platform AGENCY AGENCY.
Currently – like so many of us – the E-WERK team are all at home.
Although the corridors are quieter than usual, the machine continues to run and the smell of wood chips still laces the air. The garden is being planted, food is being cooked, books read, and lots of plans for better days ahead made.
The team is taking a breath, a moment to consider what we need on a global, local and cultural scale and what they can contribute as an institution.
E-WERK Luckenwalde @worldoffad 48hr takeover Monday 11th Tuesday 12th May 2020
Categories
Tags