Wondering about how to style your natural hair while staying at home? Being under lockdown doesn't have to mean that you will have bad hair days. There are so many natural hairstyles that you can experiment with. Now when you have time, you can try different hairstyles and find out which one works the best for you. Going natural with your hair isn't so difficult. From stylish defined curls to a sexy high bun, and braided hairstyles, you have lots to choose from. 
Check the 8 natural hairstyles that you should try during the lockdown!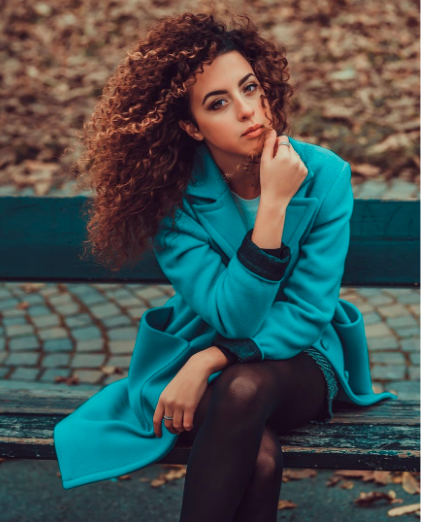 1.Sexy beach waves
If you would like to add some definition and texture, you should go for gentle waves. And you don't have to put much effort here. You can order a salty hair spray online, and it will do the job for you. Apply on wet hair and wait for it to dry. You can now rock those sexy curly hairstyles in your home.
2. Natural high bun
If you prefer to wear your hair up, this is the right pick for you. Natural hair has so much volume, so it will be very easy for you to style your bun. It looks so relaxed and casual, but so stylish at the same time. You can spice it up with some cool accessories, such as colorful scrunchies or hairpins.
3. Braided updo
Feel free to go bold and experiment with your hair. Natural hair brings you so many options, so this one is a must. The hair is brought up to create a casual updo, and the back of the hair is braided. It is a trendy look that you can do with mid-length hair or even short hair. However, make sure that your hair isn't too short or it won't work. 
4. Faux hawk
This is a highly popular hairstyle that you should try. It will become your personal favorite, even after the lockdown. The sides of the hair are sleek and swept back, while the top is full of volume. 
5. Pulled back look
If you have short or medium hair, this is the right hairstyle for you. The hair on the crown is swept back while being smooth and sleek. Then it continues to full volume. You will love how the hair is swept back and away from your face. This allows the hairstyle to enhance your facial features.
6. Top bun
If you can't decide whether you want your hair up or down, don't worry. You can now have them both. If you are looking for an effortless hairstyle that feels so casual, a top bun will do the trick. Take the top half of your hair and make a small bun on top of the head. It is really that simple. If you have long or very thick hair, you can even make a bun with only one-third of your hair.  
7. Braided crown
When you style your natural hair, you can experiment with different braiding styles and techniques. You can show off your natural curls while enhancing your hairstyle with a braided crown. Many ladies love the small braids above the forehead, as it allows you to style your hair without a headband.
8. Medium ponytail
You are somehow limited in your choices regarding ponytails. However, be sure that the medium ponytail looks very flattering on your natural hair. It is somewhere between a top ponytail and a low ponytail. The hair already has some nice volume, so it will be easier to style it. You can rock it if you have long or medium hair length.
Categories
Tags