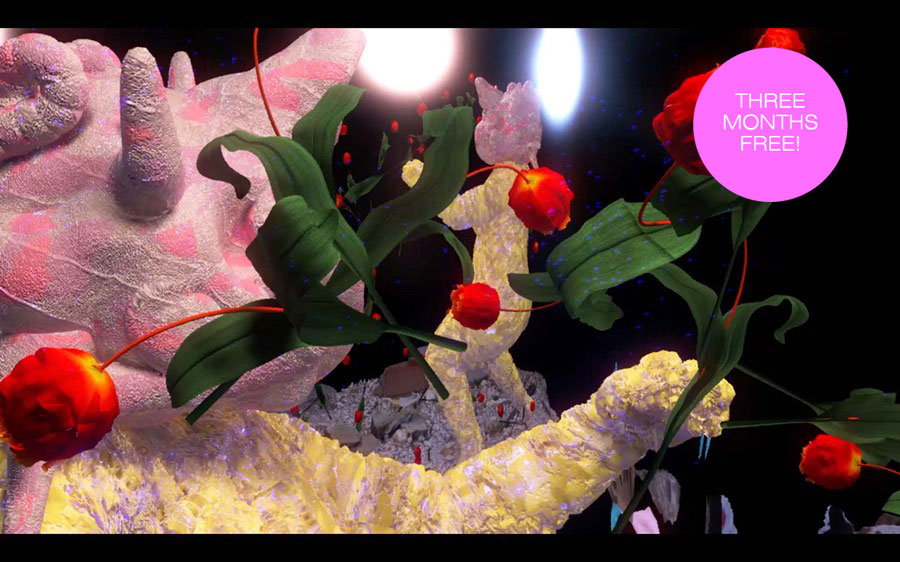 In the light of our current global concerns Daata are offering a 3 Month FREE trial for the Daata Personal Account. This will give you full access to Daata TV, enabling you and your family the ability to make your own playlists and enjoy hundreds of digital artworks from the comfort of your own home. Sign up for an account here.
Also launching is Eva Papamargariti's new series of five videos The Hollow Sound of Longing that explore the interconnected themes of uncanny, desire and resilience. The protagonist is a creature whose form stands between a human and an animal, resembling a furry character that exists in simulated environments and acts in ways that can be both familiar and eerie, unexpected or boring.
The Hollow Sound Of Longing is part of Daata x Standard Miami playlist The Syncopation Series featuring artists Marcellus Armstrong, Philip Birch, Peter Burr, Jeremy Couillard, DIS, Ollie Dook, Jess Johnson & Simon Ward, Jibade-Khalil Huffman, Rindon Johnson, Michael Manning, Rosie McGinn, Florian Meisenberg, Oksana Mirzoyan, Jonathan Monaghan, Tin Ojeda, Eva Papamargariti, Scott Reeder, Rachel Rossin, Georgie Roxby Smith, Jacolby Satterwhite, Molly Soda, Jakob Kudsk Steensen, Rustan Söderling, Katie Torn, Puck Verkade and Toby Ziegler.
Categories
Tags