KAWS has teamed up with Acute Art for the worldwide launch of a new type of artwork. His augmented reality (AR) works create new ways to own, trade, and live with art via the Acute Art app.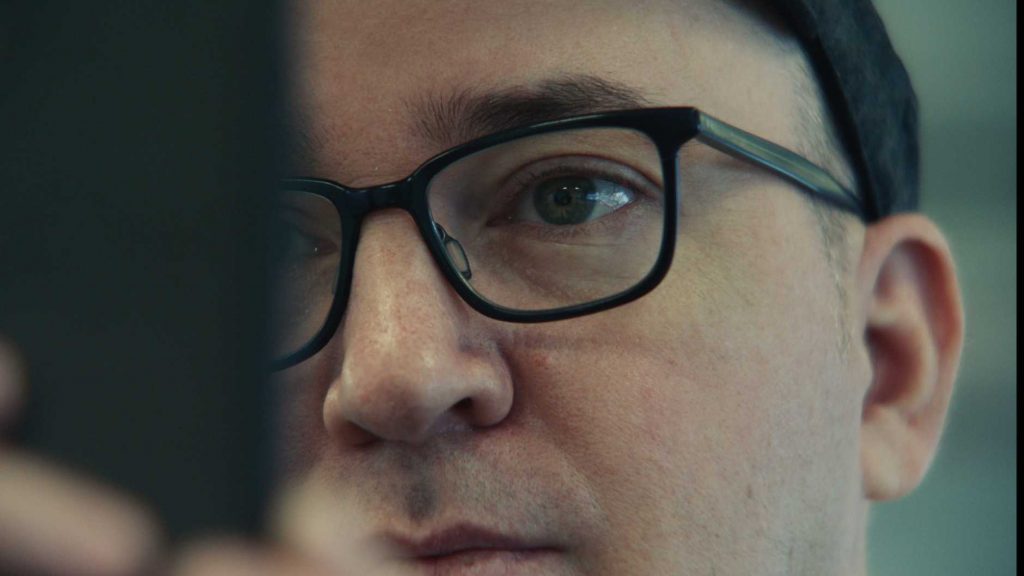 KAWS  and Acute Art have produced EXPANDED HOLIDAY, which will demonstrate the enormous potential of AR and convey a sense of mischievous humour through the juxtaposition of physical and virtual worlds. This global launch consists of three components: a public exhibition and two editions. 
KAWS, artist, comments:
"When I realized the quality that could be achieved and experienced in AR, I was immediately drawn to its potential. I have been creating objects and exhibiting works in public spaces throughout my career, and this allows me to expand on that in a whole new arena. The possibilities of locations and scale are endless, and I'm excited to start a new dialogue in this medium."
COMPANION (EXPANDED) will feature 12 monumental AR sculptures, forms a global public exhibition that will be made available for audiences in major cities and locations in Africa, Asia, Australia, Europe, Middle East, North America, and South America. Using cutting-edge technology, this project represents a new exhibition model that reduces transportation and travel for a global artworld. The exhibition will run for two weeks, from the 12th March until the 26th March. 
COMPANION (EXPANDED) is also an edition of 25 AR sculptures (1.8 m), which you can buy via Acute Art website. Once bought you can place, capture, and document these AR works at different locations using the Acute Art app. You can keep the AR sculptures private or make them publicly available for anyone who has downloaded the app. 
AT THIS TIME (EXPANDED) is an open edition you can rent consisting of AR sculptures (45 cm) in three colourways for time- based acquisition, available via the Acute Art app. You can keep the works for 7 or 30 days at a time and can share their experiences through social media. 
Daniel Birnbaum, Artistic Director, Acute Art comments:
"The emergence of a new medium always gives rise to new possibilities for art. Each epoch seems to have its key artists in whose work a novel encounter between technology and artistic creativity crystalizes. Today's immersive media create entirely new possibilities for the production and distribution of art and the arrival of AR can even be said to give rise to a new immaterial art form. With this project KAWS breaks new ground but also returns to his beginnings. With roots in public interventions as well as late emanations of Pop Art, KAWS has created new global audiences. There is no artist more talked about today than KAWS."
More Info acuteart.com
Global public exhibition – COMPANION (EXPANDED) 12 monumental AR sculptures placed by KAWS in major cities and locations in Africa, Asia, Australia, Europe, Middle East, North America, and South America viewable through the Acute Art App for two weeks, from the 12th March to the 26th March 2020. 
Location details of public sculptures:
Doha (MIA Park – Museum of Islamic Art), Qatar
Hong Kong (Observation Wheel), Hong Kong
London (Millennium Bridge), UK
Melbourne (National Gallery of Victoria), Australia
New York (Brooklyn Museum), US
New York (Times Square), US
Paris (The Louvre Pyramid), France
Sao Paulo (Ibirapuera Park), Brazil
Seoul (Dongdaemun Design Plaza),
Korea Taipei (National Chiang Kai-shek Memorial Hall),
Taiwan Tanzania (Serengeti National Park)
Tokyo (Shibuya Crossing), Japan 
Edition of 25 – COMPANION (EXPANDED) A unique edition of 25 AR sculptures, placed in various locations by KAWS, are available for $10,000 via the Acute Art website. The buyer can resell the edition. The resale price will be determined by the seller. A commission 30% will be charged on the resale of work, split equally between the seller and buyer. The seller will pay a 15% commission on their determined sale price and the buyer will pay 15% commission on the price paid. 
Open Edition – AT THIS TIME (EXPANDED) An open edition consisting of three different AR sculptures available for time-based acquisition starting at $6.99 for one sculpture for 7 days or $29.99 for all three sculptures for 30 days. 
About The Artist
KAWS has emerged as a truly international artist through his appeal to diverse audiences across the globe. His signature imagery is easily recognizable, and through his strategies of appropriation, he has developed an oeuvre that transcends genres and defies all hierarchies. Over the last two decades, KAWS has won acclaim with work that demonstrates a unique agility and craft, as well as an underlying humor and irreverence. His prolific body of work  straddles the worlds of art and design and include paintings, murals, sculptures of all sizes, graphic and product design, advertising intervention, and now augmented reality. Throughout his career, KAWS has created work that engages audiences beyond the traditional art world. From his early days of interventions in the public realm to large- scale sculptures in Hong Kong harbor and Mount Fuji, his art connects with experienced art lovers as well as with people who have never set foot in the museums and galleries that exhibit the work. What he has to offer is nothing less than an exploration of humanity itself, perhaps best exemplified by his cast of hybrid cartoon characters. KAWS' art is both playful and deeply emotional at the same time.  KAWS (b. 1974) lives and works in New York. 
About Acute Art Acute Art is unique in the way it fosters close working relationships with the world's leading artists, such as Marina Abramovic, Olafur Eliasson, Cao Fei, Antony Gormley, Jeff Koons, and Nathalie Djurberg & Hans Berg, by providing access to cutting-edge technologies. Acute Art's highly skilled production team allows artists to translate their creative vision into digital mediums, including virtual, augmented, and mixed realities. The Acute Art app and website enables users to access and own digital artworks created in AR. It is the latest development in the art, technology, and commerce space. 
The Acute Art app is freely available to download. AR viewing compatibility varies, depending on device (compatible on iPhone 8, Android Pixel 1, Samsung S7 and up). For specific model compatibility, please visit acuteart.com. 
For iPhone users: Using Apple's innovative ARKit technology, Acute Art created an experience that lets people experience, interact and collect art in an entirely new way. 
Categories
Tags