MEMOS: Talking of fashion in this millennium is an exhibition produced by Camera Nazionale della Moda Italiana in collaboration with Museo Poldi Pezzoli and, with the support from the Italian Ministry of Foreign Affairs and International Cooperation and the Italian Trade Agency.

LtoR Judith Clark; Carlo Capasa; Maria Luisa Frisa; Stefano Tonchi; Annalisa Zanni
This exhibition & book project was designed as a tool for exploring fashion and its qualities and attributes and inspired by Italo Calvino's Lezioni Americane, which the author was to have given at Harvard in autumn 1985 as part of the Charles Eliot Norton Poetry Lectures. Calvino didn't give them because he died suddenly in September of that year, but his wife Esther decided to publish them. The author's title was Six Memos for the Next Millennium. Hence the pithy yet wide-reaching title of the exhibition – Memos.

Alessandro Michele for Gucci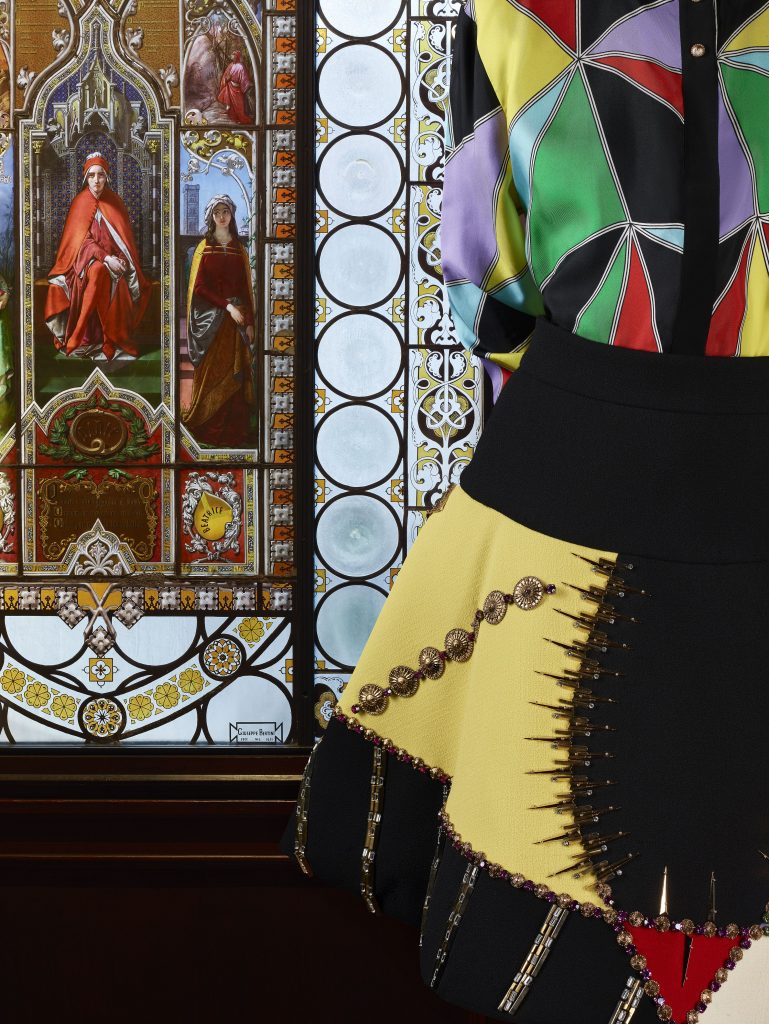 Fausto Puglisi 
Reading Calvino today poses a basic question: can fashion, as a cultural industry, a communication system, a rich, hybrid yet problematic terrain, be considered a scientific and a poetic practice, and therefore naturally literary?
The exhibition uses Calvino's words as highly contemporary devices for reflecting on fashion's transformations and continuity. The word Memos also evokes the legendary memos typed by Diana Vreeland when she was editor of Vogue America. Memos that steadied her volcanic imagination. That served for designing the magazine but also as a verbal mood board. Memos thus aims to construct a "discourse on method", i.e. a reflection on fashion curation and its capacity to manage fashion's various kinds of products: not only objects but also images and words. Reflecting on the practice of fashion curating, Maria Luisa Frisa conceived the idea of the exhibition and called on Judith Clark for the exhibition-making and Stefano Tonchi for its visual design: initiatives born of a consolidated habit of conversation and reflecting different authorial and curatorial attitudes.
The discourse about method had as interlocutors also the writer Chiara Valeria and the director Roberta Torre, who has been asked to give a voice to some of the exposed objects. The authorial voices will describe the object according to their respective imaginations, The exhibition is both an open work and a scientific and poetic attitude, an exercise in "research and design, discovery and invention." The theatre of this exercise is the Museo Poldi Pezzoli, a museum-home in via Manzoni, in the heart of the urban fabric of Milan, a stone's throw from La Scala, Galleria Vittorio Emanuele and the cathedral and also close to the city's iconic fashion streets, from via Montenapoleone to via Spiga. This museum-home was created in the 2nd half of the 19th century to host the Italian art collection of its founder Gian Giacomo Poldi Pezzoli. Since the 1970s, the museum has hosted a series of exhibitions (including 1922-1943: Twenty years of Italian fashion, in 1980, curated by Grazietta Butazzi) that focused precisely on fashion as a field of historical, critical and curatorial research.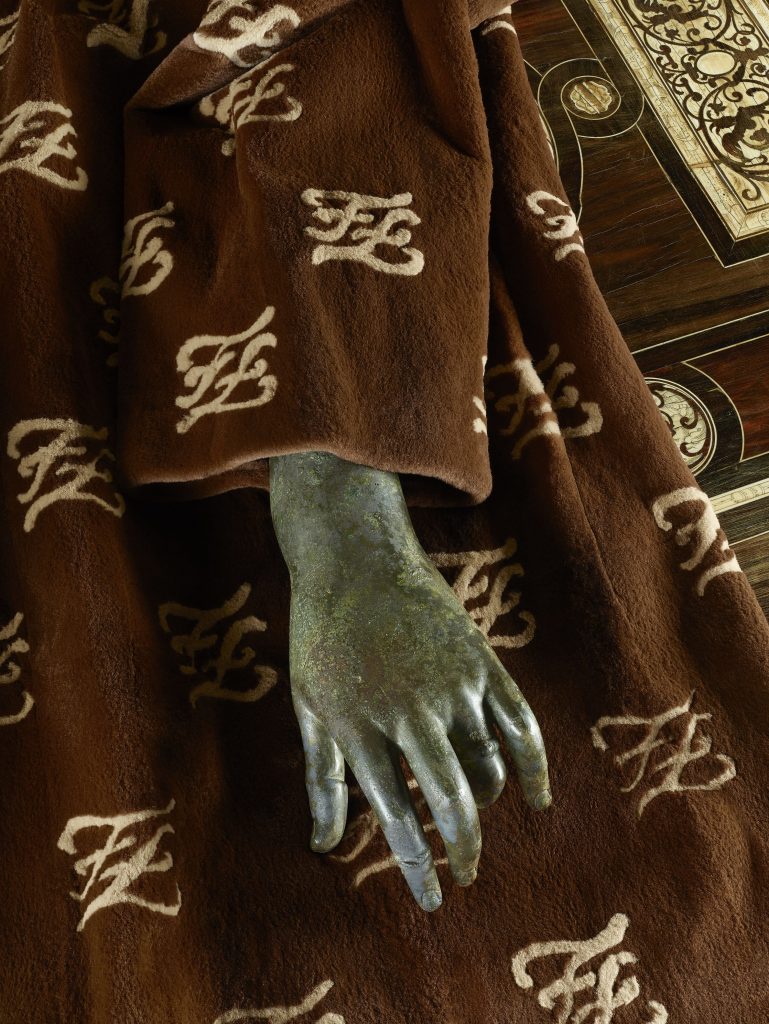 Fendi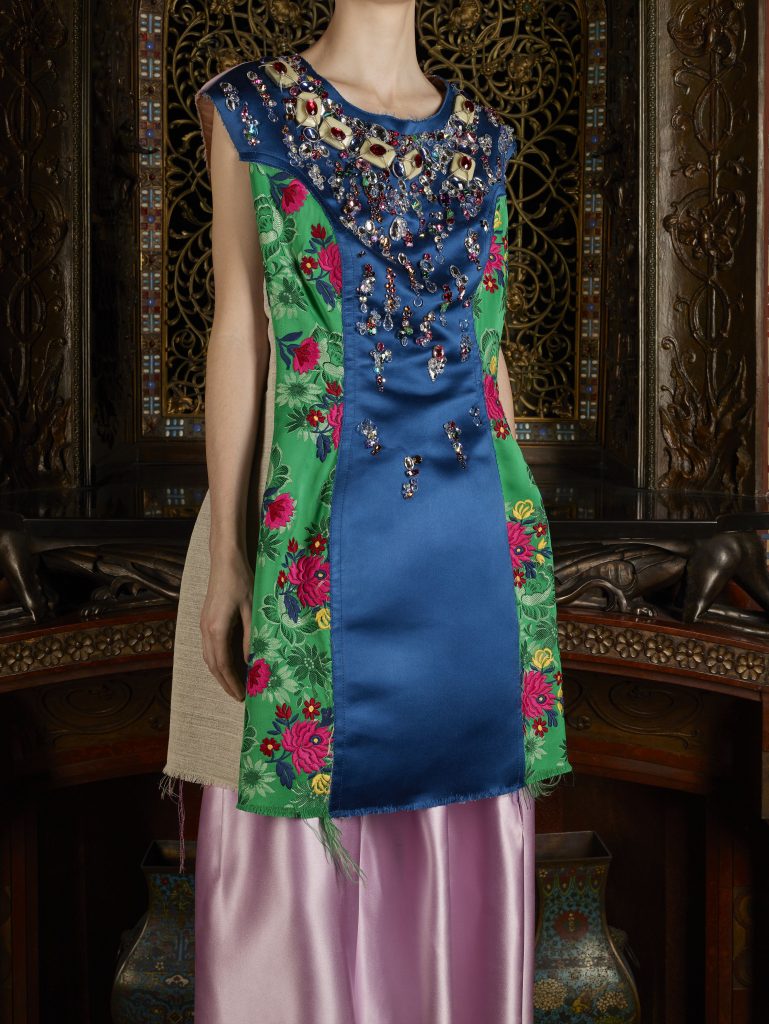 Francesco Risso for Marni
The objects selected for the exhibition include, among others: Giorgio Armani, J.W. Anderson for Loewe, Arthur Arbesser, Demna Gvasalia for Balenciaga, Boboutic, Riccardo Tisci for Burberry, Karl Lagerfeld for Chanel, Gabriele Colangelo, Maria Grazia Chiuri for Dior, Marco de Vincenzo, Fendi, Maria Sole Ferragamo, Paul Andrew for Ferragamo, Alessandro Michele for Gucci, Maison Martin Margiela, Francesco Risso for Marni, Noir per Moncler Genius, Moschino, MSGM, Fausto Puglisi, Prada, Pier Paolo Piccioli for Valentino, Giambattista Valli, Random Identities Versace, Zegna, and also clothes, objects, magazines and ephemera that are part of the history of fashion and help structure the exhibition's sequence of 3-dimensional memos.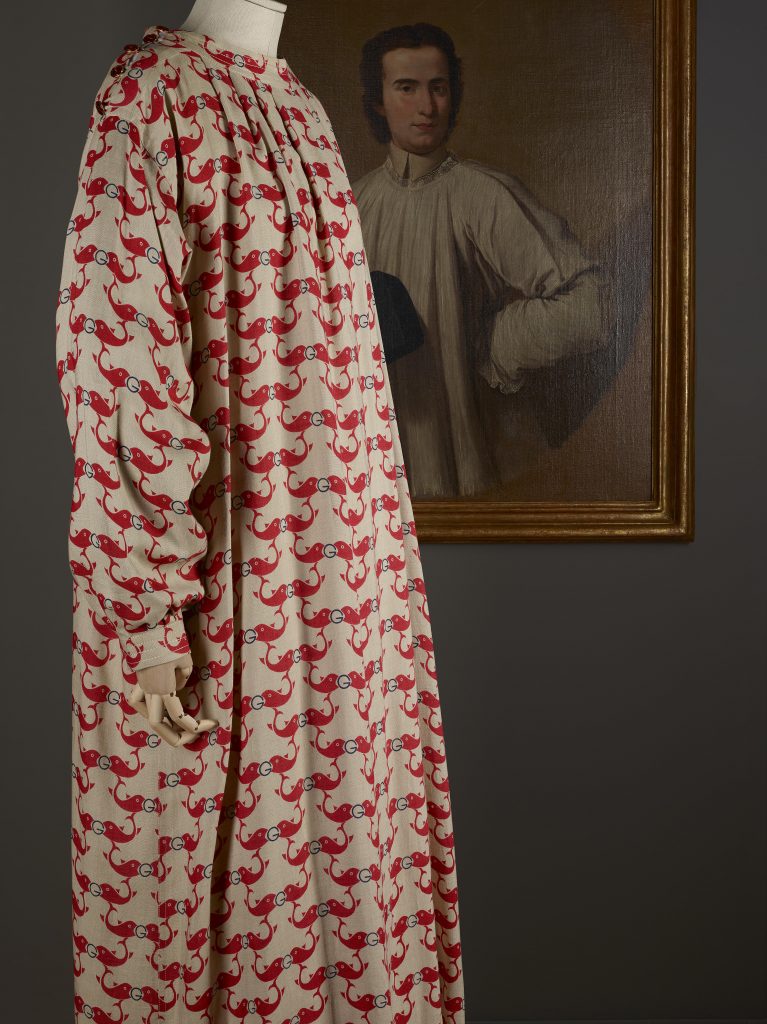 Gucci archivio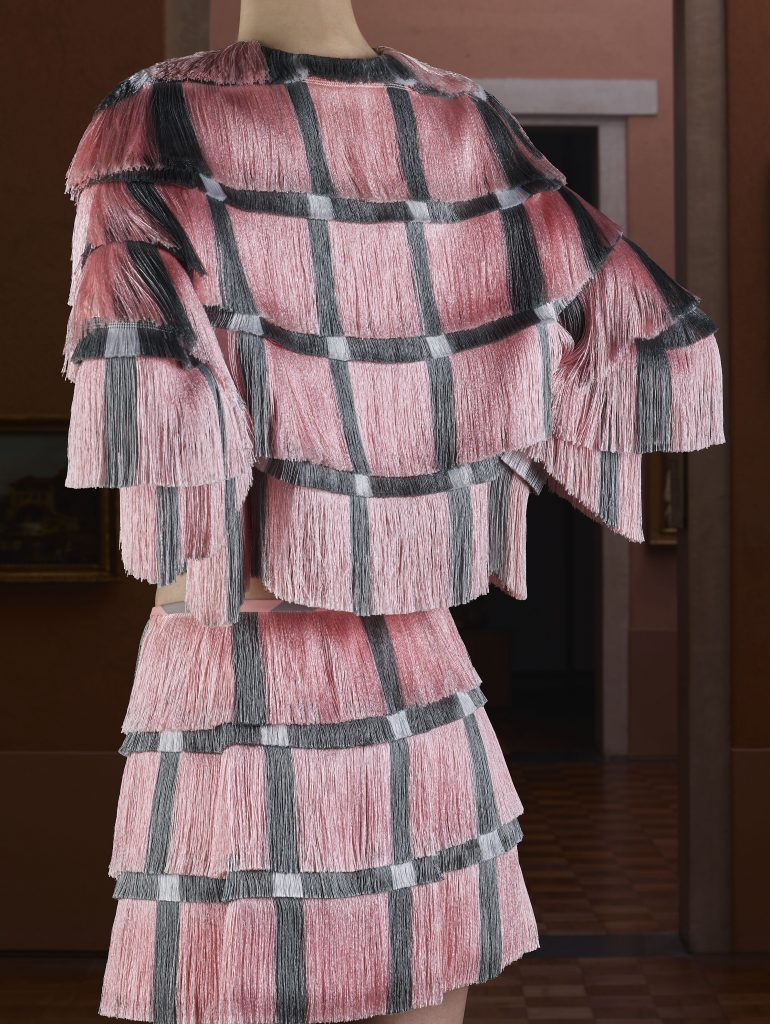 Marco de Vincenzo
The catalogue – the same size as that of the Poldi Pezzoli collection – has images of the garments and other objects on display photographed in the museum's rooms by the photographers Coppi Barbieri, while the texts by Maria Luisa Frisa, Judith Clark, Gabriele Monti and Stefano Tonchi focus on the Memos project's references and intentions.
MEMOS TALKING OF FASHION IN THIS MILLENNIUM MUSEO POLDI PEZZOLI, February 21ST – May  4TH by Maria Luisa Frisa Exhibition making: Judith Clark Visual design: Stefano Tonchi @poldipezzoli

Maria Grazia Chiuri for Dior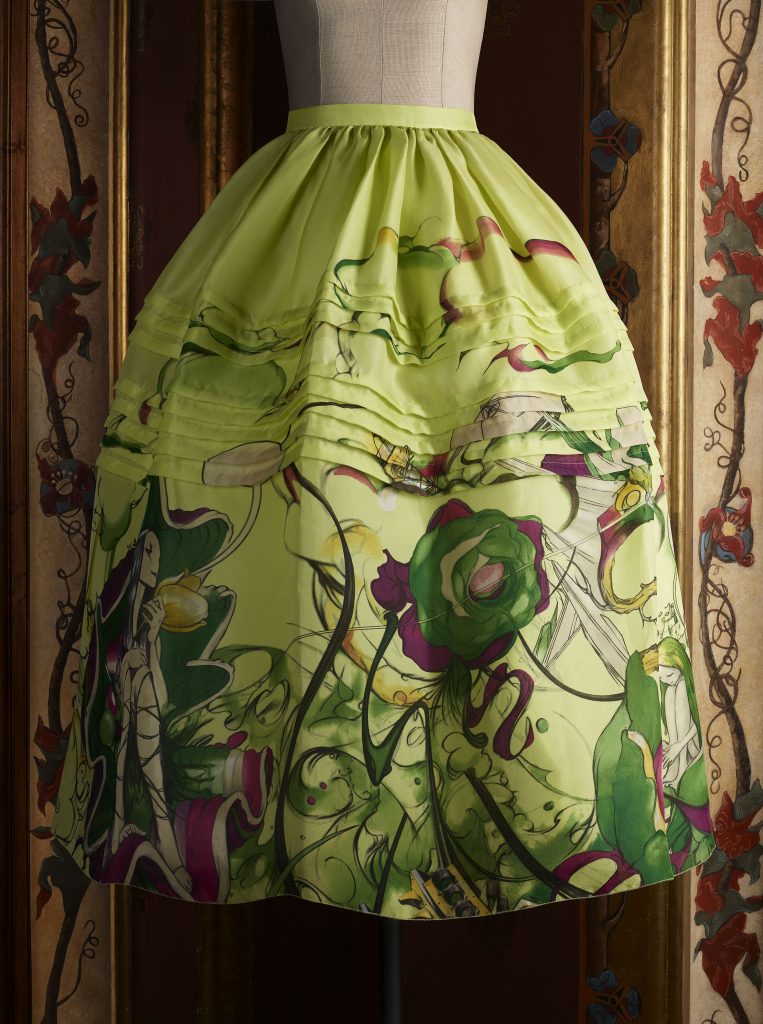 Prada
The critic and curator MARIA LUISA FRISA is a professor at the Universita? Iuav in Venice, where she directs the Fashion Design and Multimedia Arts degree course. Recent publications of hers include Le forme della moda (Il Mulino, 2015) and Desire and Discipline: Designing Fashion at Iuav (Marsilio, 2016). Exhibitions she has curated include Uniforme: Ordine e disordine (Florence, Stazione Leopolda; New York, MoMA PS1, 2001), Excess: Moda e underground negli anni '80 (Florence, Stazione Leopolda, 2004), Lo sguardo italiano: Fotografie italiane di moda dal 1951 a oggi (Milan, Rotonda della Besana, 2005), Simonetta: La prima donna della moda italiana (Florence, Galleria del Costume di Palazzo Pitti, 2008), Lei e le altre: Moda e stili nelle riviste RCS dal 1930 a oggi (Milan, Museo della Permanente, 2011). More recent works include the exhibition and book Bellissima. L'Italia dell'alta moda 1945-1968 (Rome, MAXXI, 2014- 15; Brussels, BOZAR, 2015; Monza, Villa Reale, 2015-16; Fort Lauderdale, NSU Art Museum, 2016) and the exhibition and book ITALIANA. L'Italia vista dalla moda 1971-2001 (Milan, Palazzo Reale, February-May 2018).
The curator and exhibition-maker JUDITH CLARK is currently Professor of Fashion and Museology at the University of the Arts London, where she teaches on the MA Fashion Curation course and is Co-Director of the Centre for Fashion Curation. Clark opened the first experimental fashion gallery in London (1997-2002). Since then she has curated major fashion exhibitions at the V&A in London, ModeMuseum, Antwerp, Boijmans van Beuningen, Rotterdam, Palazzo Pitti, Florence, Palais de Tokyo, Paris and the Simone Handbag Museum, Seoul, and in 2012 she installed Frida Kahlo clothing in her home in Mexico City. In 2015 she designed and curated the inaugural exhibition at the Galerie Louis Vuitton in Asnieres. Her exhibition commissioned by the Barbican Art Gallery and entitled The Vulgar: Fashion Redefined showed at the Winter Palais in Vienna and the ModeMuseum in Hasselt in September 2017. Her exhibition Femininities. Guy Bourdin opened at the Maison Chloe in July 2017 during the Paris Couture week. In 2018 and 2019 she worked with the Cristo?bal Balenciaga Museum for the first two iterations in a series entitled Cristo?bal Balenciaga: Fashion and Heritage. Clark speaks at international conferences on fashion curating.
STEFANO TONCHI is a fashion journalist, author and curator. In his career in publishing he was editor-in-chief at W, the creator and editor of T: The New York Times Style Magazine and creative director for fashion at Esquire. Under his guidance, W won five National Magazine Awards, and T and Esquire were nominated Magazine of the Year by the Society of Publication Designers, among other accolades. Tonchi is co-curator of Italiana: l'Italia vista dalla moda 1971-2001 at Palazzo Reale in Milan, and Bellissima: l'Italia dell'alta moda 1945-1968, a touring exhibition hosted at the Museo MAXXI in Rome and the NSU Art Museum in Fort Lauderdale, and co-author of the relative books. Previously, he curated the publication of W: Stories and W: The First 40 Years. Other books by him include Uniforme: Ordine e disordine, with an exhibition at the MoMA PS1, Total Living, Excess: Moda e underground negli anni '80, with an exhibition at Palazzo Pitti in Florence, Human Game: Vincitori e vinti, and Walter Albini e il suo tempo. Tonchi has taught at the Fashion Institute of Technology, Parsons and Columbia University, and appeared on various TV programmes. He is interested in contemporary culture, society and the future of fashion.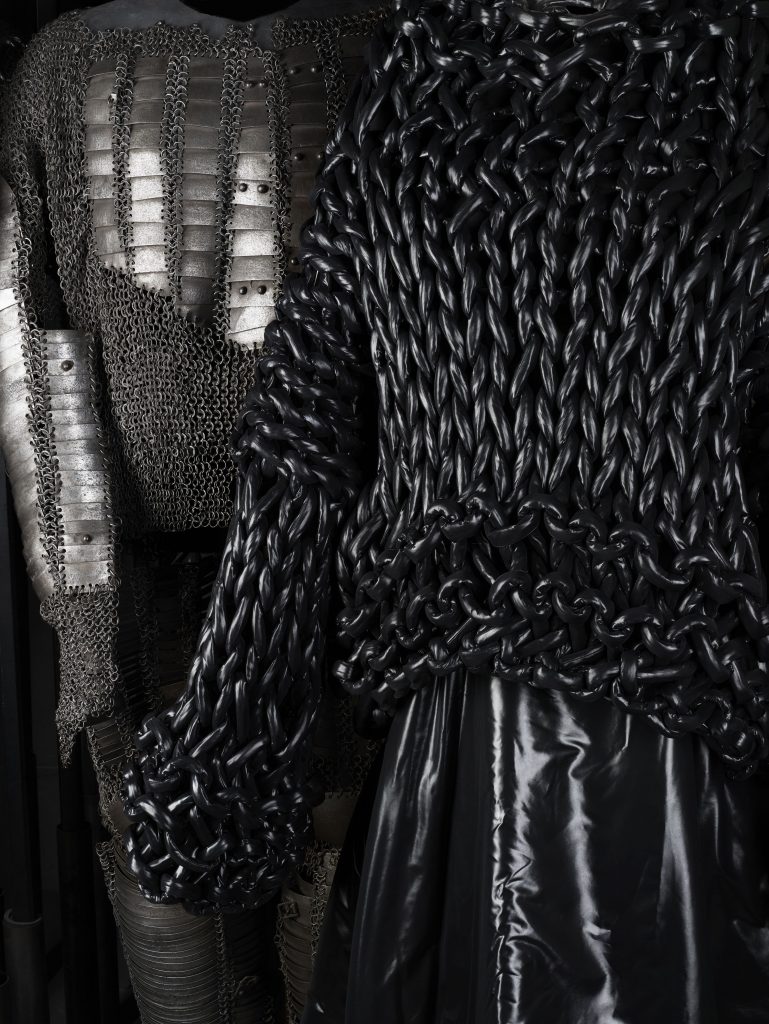 Moncler Genius
Categories
Tags