Hitting Frieze LA this weekend? Here are our top 5 must-see booths at this year's much anticipated fair.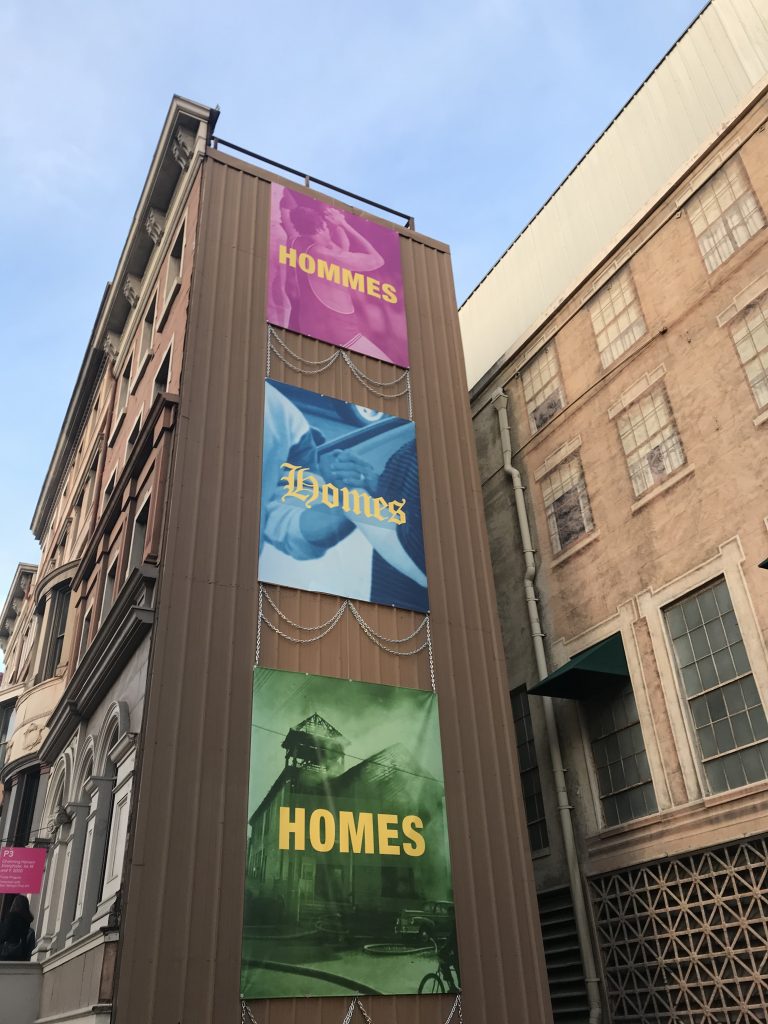 1. Gabriella Sanchez at Charlie James Gallery
Charlie James showcases a solo presentation of Sanchez's eye and soul catching compositional collage paintings as well as three sculptures by the local artist. Don't miss her towering mixed media piece out on the Paramount Backlot too on view as part of Frieze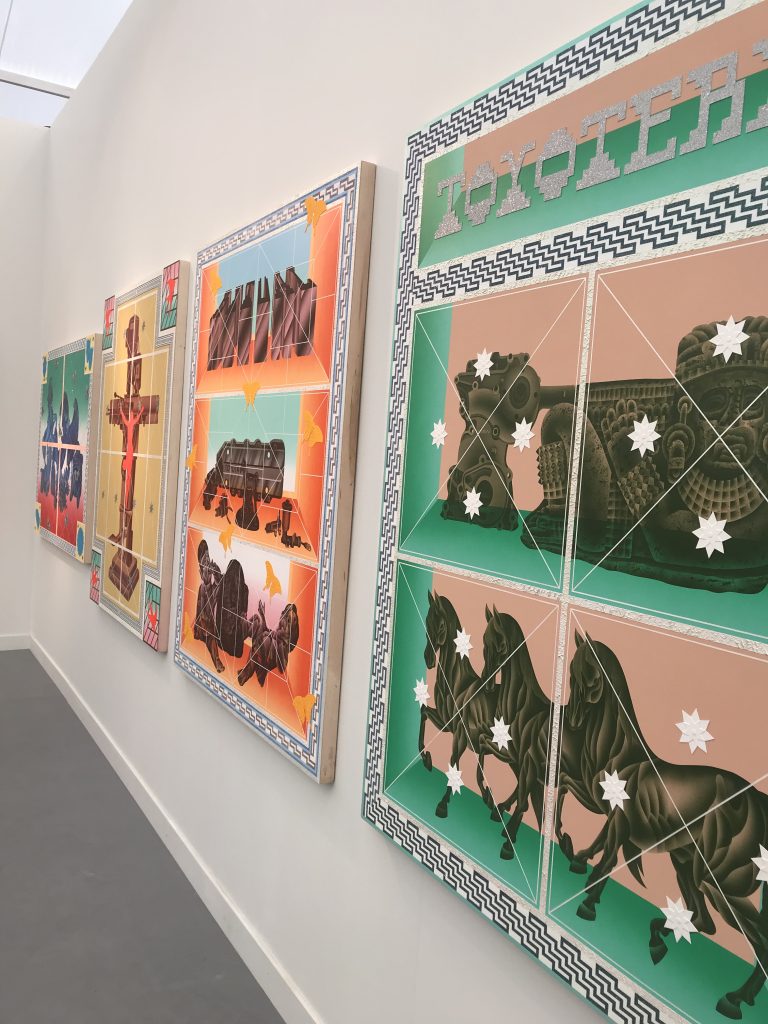 2. Jaime Muñoz at The Pit
The Pit presents new bright and bold mixed media paintings by LA local Jaime Muñoz. Glitter and text play among mythological and religious iconography while the comfort of pattern and the grid keep us grounded and focused. These paintings are a reminder that strong comes in the most magical of colours. The energy streaming from this booth is palpable and Muñoz's is a name you will no doubt be hearing about more and more. Remember I told you first!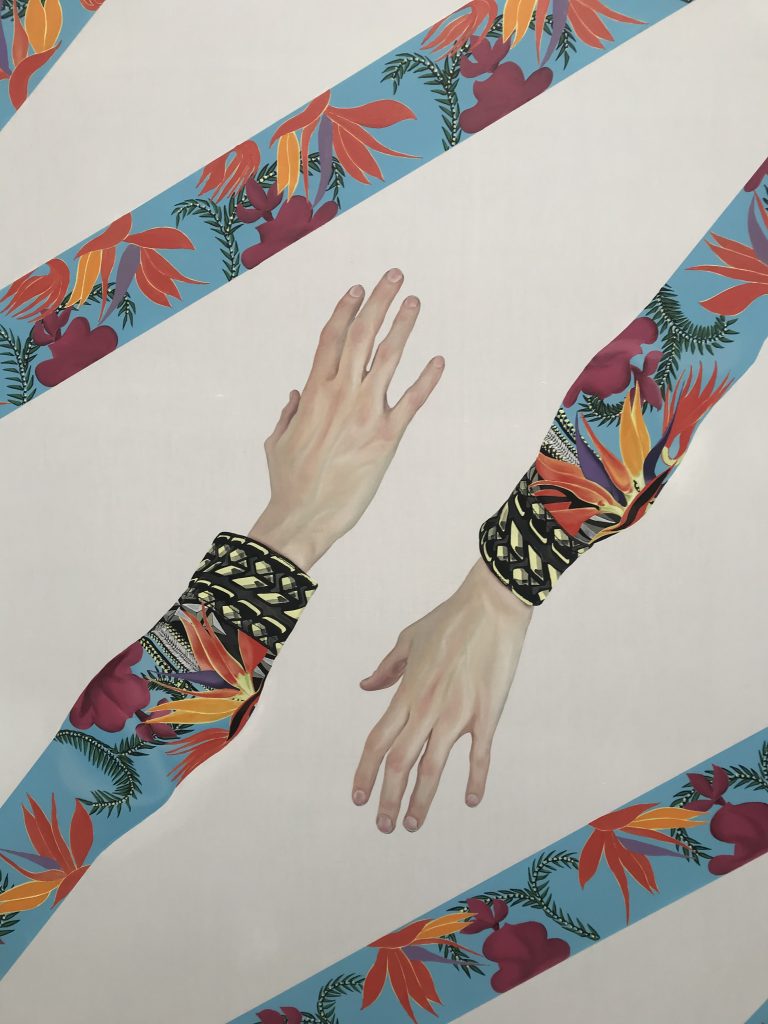 3. Eliza Douglas at Overduin & Co.
Overduin and Co. present a solo booth of new paintings by Eliza Douglas. These playful and clean works are reminiscent of that maze-like game Snake we all spent hours playing on our old Nokias, only the ever-growing black lines are elongated arms in floral patterned shirts with some of the most perfectly painted hands you'll ever see down to the imperfectly trimmed nails.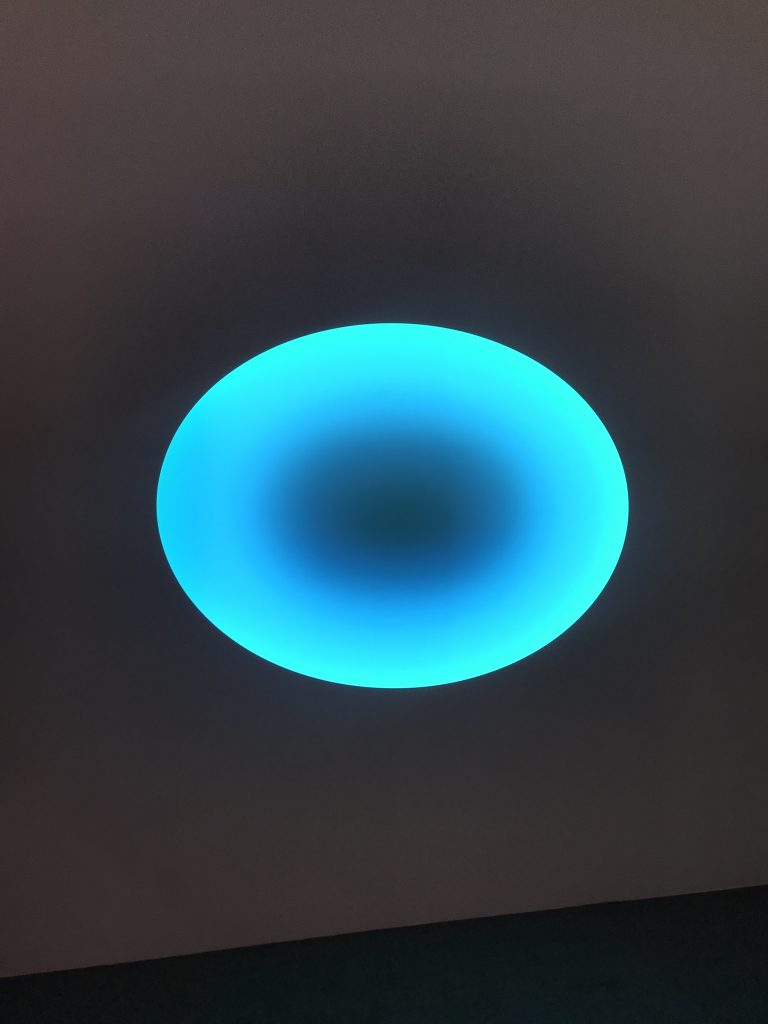 4. James Turrell at  Pace Gallery and Kayne Griffin Corcoran.
A haven amidst the chaos, this immersive exhibition of work by James Turrell is a true jewel. Let your eyes seep into the coloured lights and breathe in the absolute tranquility and peace of mind his oeuvre inspires. The presentation is conceived to further the ongoing crowdsourcing and awareness – raising efforts for Turrell's magnum opus, the Roden Crater project.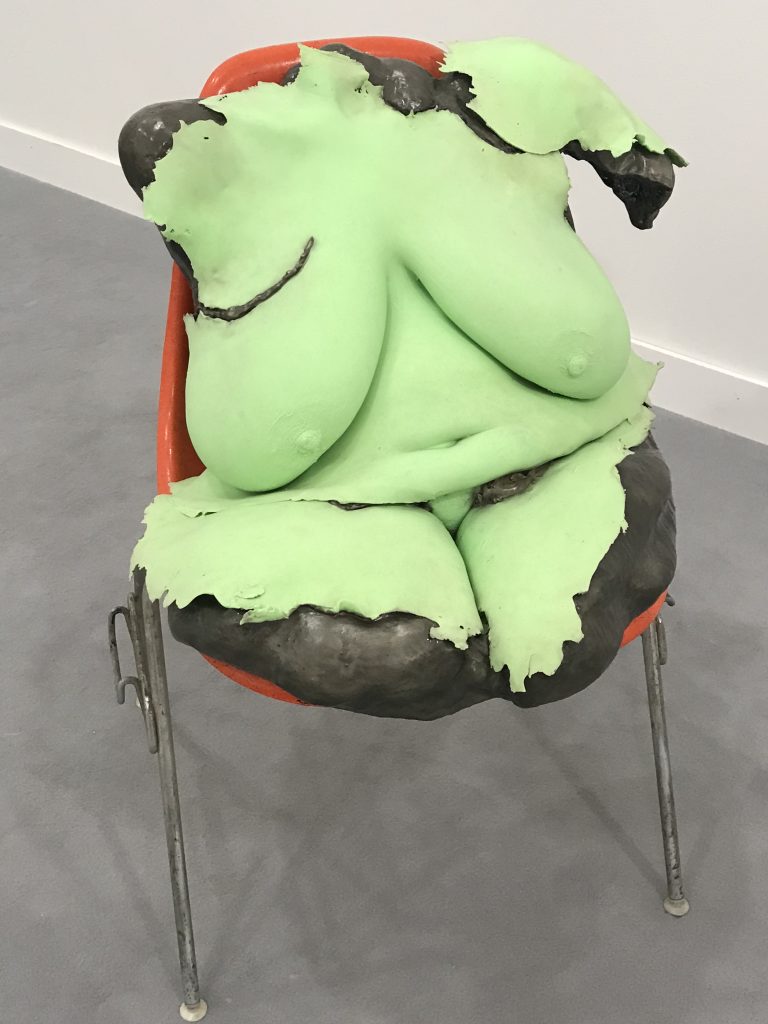 5. Young Joon Kwak and Oren Pinhassi at Commonwealth and Council.
Commonwealth and Council present the sixth installment of G.L.O.W. (Gaze Living Other Worlds) pairing artists to start a conversation in homage to the Gorgeous Ladies of Wrestling. Young Joon Kwak and Oren Pinhassi propose new sites of queer embodiment, using spaces and objects present in our daily routines. A personal favourite is the above work by Young Joon Kwak which explores the concept of taking up space. As always, this gallery is killing it.
Frieze Los Angeles February 14 – 16, Paramount Pictures Studios Words India Irvine www.ivkiart.com
Categories
Tags