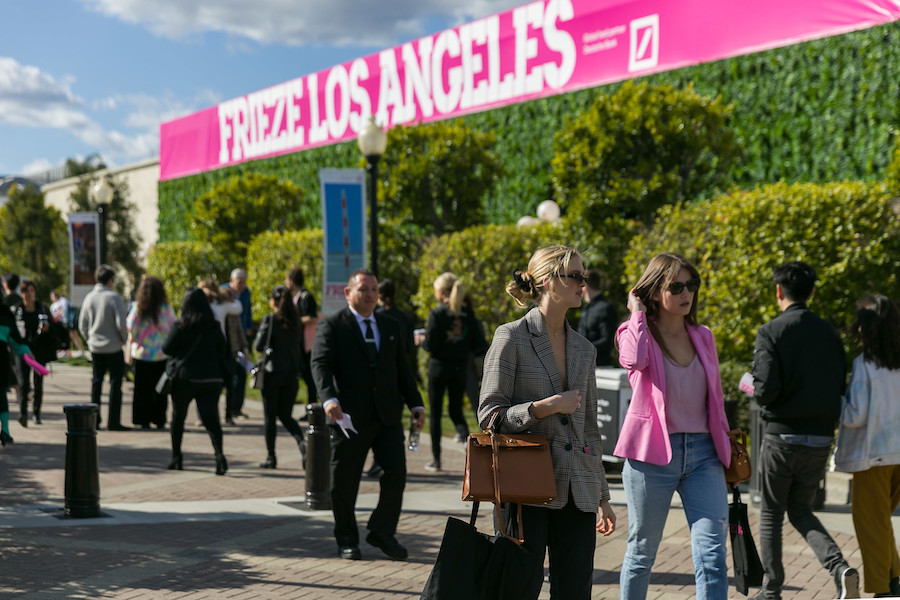 Hey here are our seven Art places to visit in Los Angeles during Frieze LA 2020 including art fairs and art exhibitions.
1 Frieze Los Angeles
In its second outing, Frieze Los Angeles brings in new galleries and devotes a room to LA's cooler younger art spaces. Big hitters Goodman Gallery, Skarstedt Gallery and Max Hetzler join the main tent. More
2 Felix LA
Felix LA has a super line up this year almost eclipsing Frieze. With an expanded exhibitor list of 60 gallerists, up from the 41 that participated in 2019. Gallerists showing for the first time include P.P.O.W, Patron, Andrew Kreps, and Boers-Li in. Also showing at the fair for the first time is I.C.A London.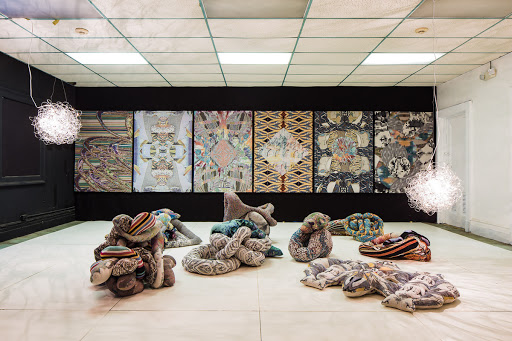 3 Spring Break
We Love Spring BReak its super fun and totally the o interesting art fair ever. IN EXCESS in LA will show over 45+ projects arguing the pros and cons of 'more is more'. is an artist-run annual exhibition in the form of an art fair. It continues its mission to offer free exhibition space to independent curators in order to foster exploratory exhibitions in atypical art environments. By keeping overhead costs for independent curators low, their focus can be on emerging and mid-career artists, as well as installation, performance, interactive and video work.springbreakartfair.com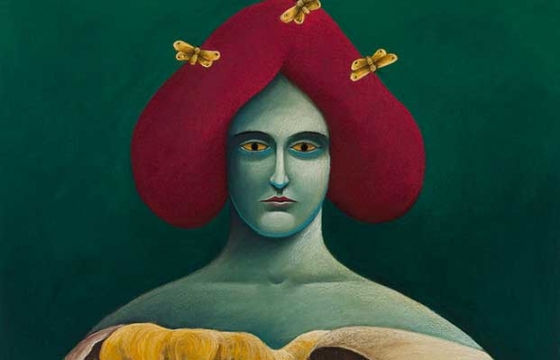 'Nicolas Party. Sottobosco' Hauser & Wirth Portrait with Snakes 2020
4 'Nicolas Party. Sottobosco' Hauser & Wirth
'Sottobosco,' the first LA solo exhibition for critically admired NY-based Swiss artist Nicolas Party. Will show new paintings, sculptures, site-specific murals, and an architectural installation, 'Sottobosco' conjures the shadowy world of the forest floor in a brilliant pastel universe where subject, form, and time collapse in visual splendour. More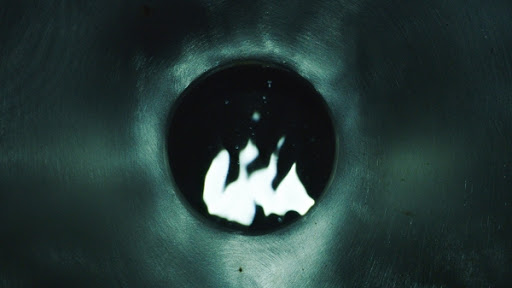 5 Cyprien Gaillard Reefs to Rigs Sprueth Magers
Reefs to Rigs is an exhibition of new sculptures and photographs as well as a recent film, in a presentation that connects with the Los Angeles gallery's particular site above a future LA Metro station and across from the La Brea Tar Pits. At this intersection of urban infrastructure and prehistoric matter, Gaillard's works emphasize the cyclical, era-spanning interactions between nature and human industry, made visible and palpable through materials encountered across the world. More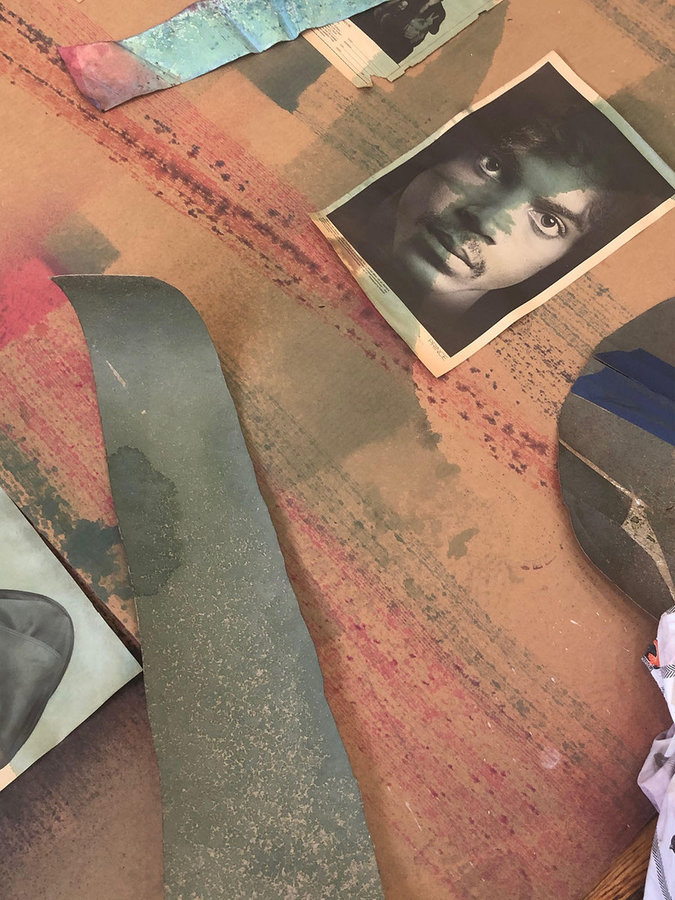 Eric N Mack Studio floor, 2020. A magazine tear receiving dye (image of Prince by Robert Mapplethorpe, Interview Magazine, 1972)
6 Eric N. Mack's Face It Moran Moran
Eric N. Mack's new exhibition presents over a dozen works, including paintings as moving blankets, pegboards, and wall-based prints, as well as several large-scale fabric installations. Each piece is a visual recount of the artist's experience of making, concerned with transformation of physical gestures and material truth. More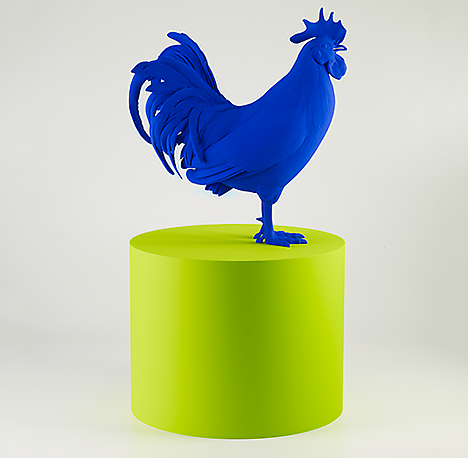 7 Katharina Fritsch Matthew Marks Gallery
Presenting three new sculptures, it is the artist's first one-person exhibition in Los Angeles. At the center of the gallery, standing more than thirteen feet tall, is Hahn/Cock (familiar to all Londoners), a sculpture of a bright blue rooster atop a vivid green circular pedestal. Will be super interesting to see what its like in a gallery setting after seeing it in Trafalgar Square More
Categories
Tags