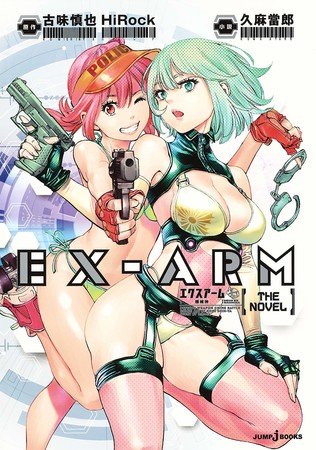 The February issue of Shueisha's Ultra Jump magazine announced that illustrator Shinya Komi will launch a manga adaptation of Atar? Kumo's EX-ARM the Novel spinoff novel in the magazine's March issue on February 19. The manga adaptation is titled EX-ARM Another Code.
EX-ARM the Novel  is a spinoff of Komi and HiRock's EX-ARM manga. Shueisha's Jump J-Books brand published the novel in December 2018. The story of the novel is set in Shin Kagurazaka, a town that avoided a terrorist plot at the Tokyo Olympics. The story follows the EX-ARM countermeasure division's Arma and Minami as they seek to resolve a certain incident.
The manga's crime battle story centres on high school student Akira Natsume. Only his brain is saved when he is involved in a traffic accident, and it later becomes part of an advanced weapon. Akira cooperates with the police's EX-ARM countermeasure division in order to regain his lost memories and body.
Source: Ultra Jump February issue and magazine's website
Categories
Tags