Design Berta Fontboté 
Hold On opens on January 10th from 6-8:30 pm featuring performances by Ruby Wroe, Daria Blum, and Panicattack Duo.
A project of the trans- curatorial collective, Hold On is both a reflection on the ethics of the encounter and a critique of language, its mediums, and neoliberal strategies of communication.
The acceleration of information exchange and the pressures of semiocapitalism constantly force our actions and attitudes into a punishing cycle of productivity, focused on short term stability, not sustainability. How do we envision our future from within this system? How do we channel our energies and desires into nurturing a healthy social body, rather than perpetuating an individualist fantasy?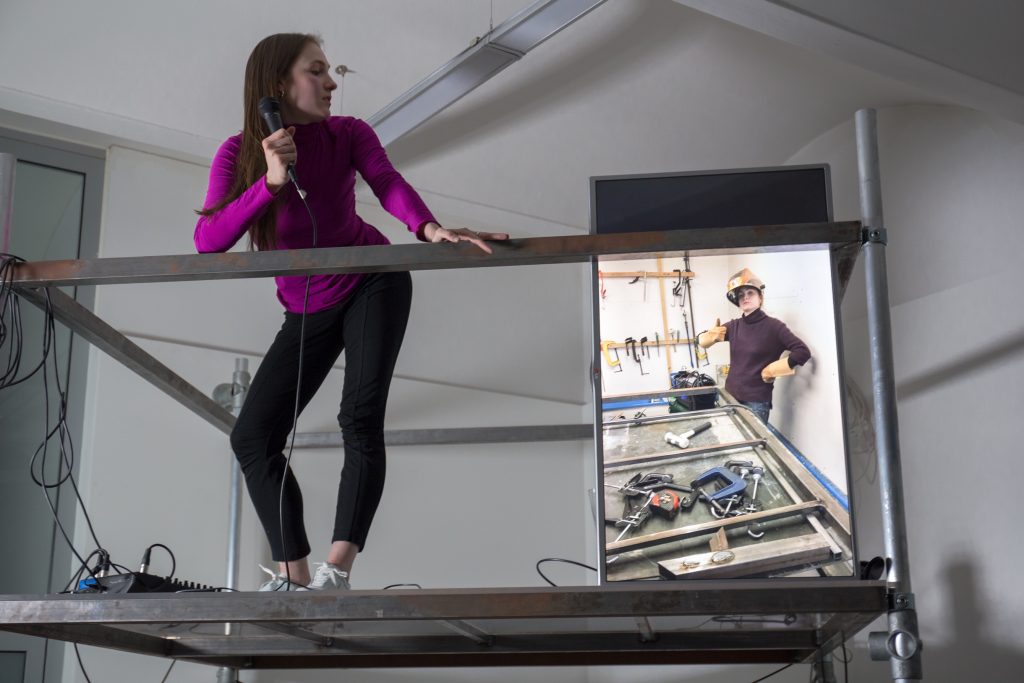 Daria Blum, 'To Bean' (2019)
Aiming to reverse the inherently isolating demands of capitalism, these Generation Y artists and curators, including Irene Adorni, Daria Blum, Rowland Hill, Dominic Till, Panicattack Duo, Ruby Wroe, explore collaboration as a healing and regenerative process, wherein alternative forms of resistance can flourish. From this specific generational perspective, the viewer is encouraged to join a public dialogue and experience the gaps between the conformation and reconsideration of unquestioned norms through various aesthetic, performative, audio, video, and visual interventions in the space.
Ruby Wroe, 'did you know?' (2019)
Hold On, 11 Jan – 22 Feb 2020   The Koppel Project Central, 49 Poland Street, Soho, London, W1F 7ND.
PV is on Friday 10th January, 6-8.30pm Performance Schedule:
6:30pm Ruby Wroe
7:00pm Daria Blum
7:45pm Panicattack Duo
About Mark Westall