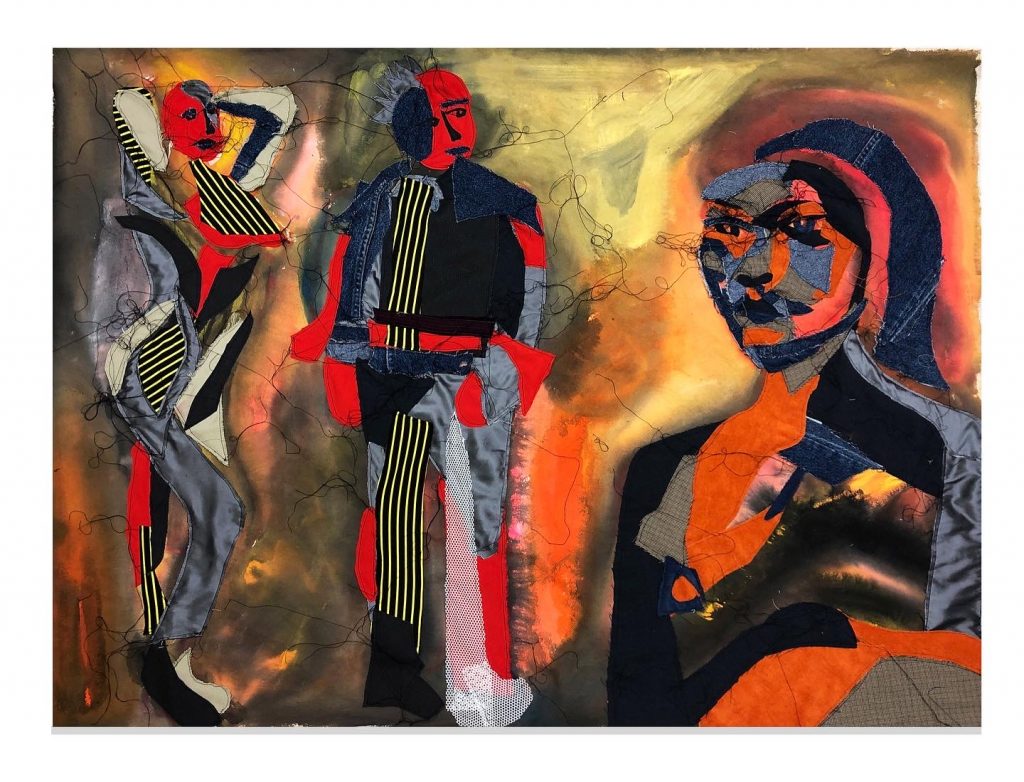 Family Portrait'
Alexander James and the British Fashion Council present One More Slope, a group show curated by Alexander in collaboration with BFC New Wave: Creatives, a list of the most innovative young creative talents across multiple disciplines, as nominated by The Fashion Awards international voting panel.
Alongside curating the show, Alexander will feature original works of his own. Contributing artists include Helene Selam Kleih (writer/activist), Pierre-Alexandre Fillaire (performance artist), Wilson Oryema (sustainability spokesperson/model), Sonny Hall (poet), Jack Laver (artist) and Aidan Zamiri (video director).
On the show Alexander comments,
"One more slope is a response. It's a group response to the complications and difficulties we face and how we confront obstructions. How do you deal with the next situation? I curated this exhibition as an intimate visual representation of the way 7 people try and face theirs."

detail from 'The Women That Stood By The House On The Hill'
Opening Monday 6th January 7pm -10pm Invite needed Exhibition 7th – 13th January
Hosted by Elms Lesters Painting Rooms, 1-5 Flitcroft Street, London WC2H 8D
About The Artist
Alexander James is a British born multimedia artist. His practice spans diverse media, including painting, sculpture, video and installation. Alexander James graduated with a Bachelor of Arts degree from Camberwell College of Arts in London where he studied illustration from 2012 to 2015. He has exhibited his works in London, Berlin, Paris and New York.
Categories
Tags