ALEX EAGLE presents 'TABLE TALK' by PIA PACK:
Combining the hospitality of a home with the grandeur of a gallery, Alex Eagle's eponymous lifestyle and fashion retail concept, in the heart of London's Soho, is a luxe potpourri of finely edited furniture and homeware items alongside well-cut wardrobe staples, bespoke tailoring and all manner of exclusive collaborations with designers, artisans and artists.
Eagle's latest in-house show features the etchings of Los Angeles based artist Pia Pack. Inspired by Suprematism, Outsider Art, Supports/Surfaces, Pack considers herself a cartographer of social situations – focusing on the way people connect and interact, translating movements and mapping sounds into her artwork. Pack's approach is twofold; social engagement and studio work. Table Talk starts with a shared meal recorded from an aerial view perspective and that footage being used as a resource to make artwork from. Interested in the expressive qualities of colour and the lyrical use of paint, each etching in the show represents a few seconds of a meal shared around a table. Exploring ideas around the domestic life and traditional notions of feminine, Pack also makes large scale works on canvas, tablecloths and table tops.
Table Talk by Pia Pack
5 December 2019 – 24 January 2020
Alex Eagle Studio is at 6-10 Lexington Street, London W1F 0LB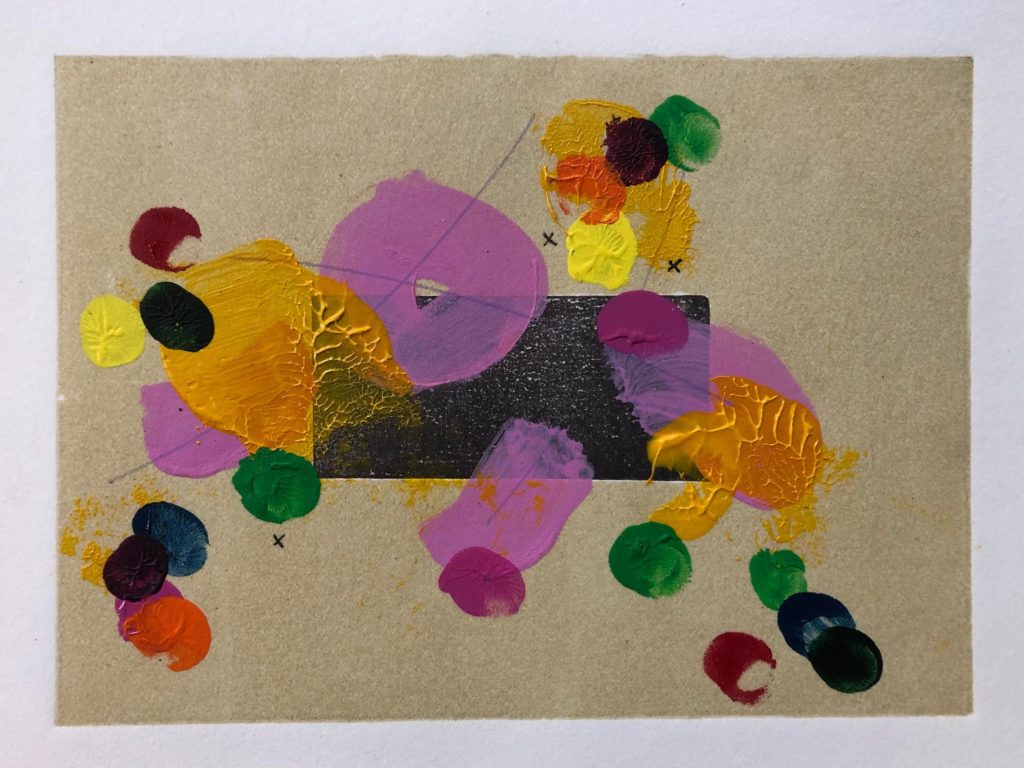 Table Talk birthday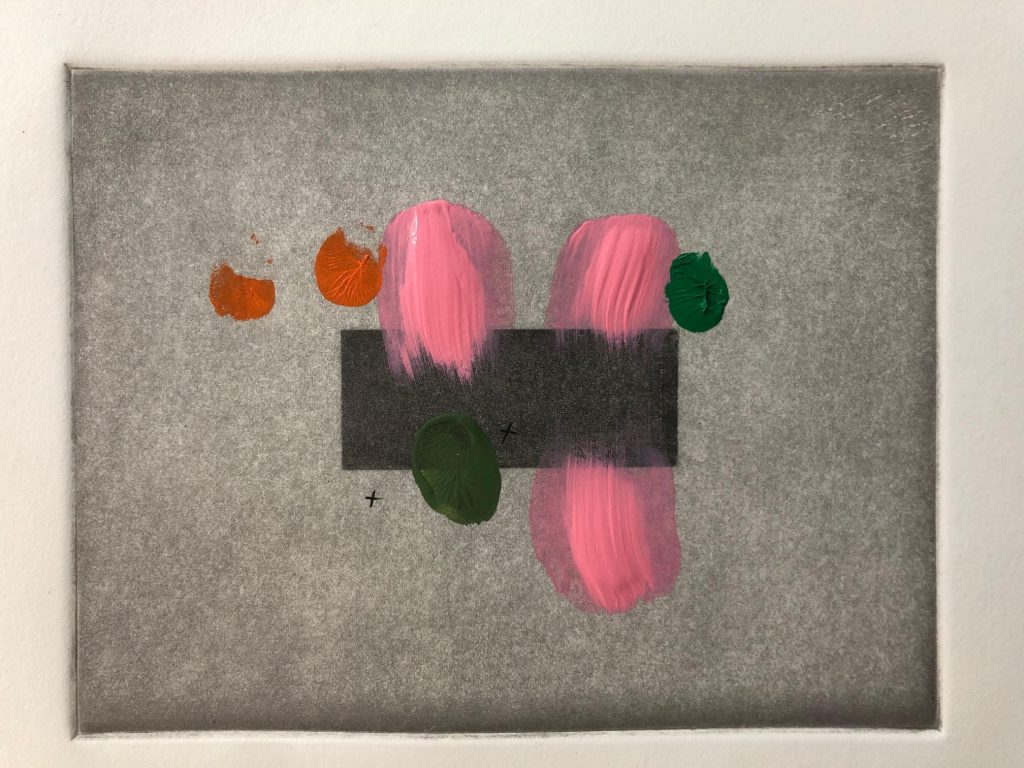 Table Talk pink 1
Table Talk sunday lunch II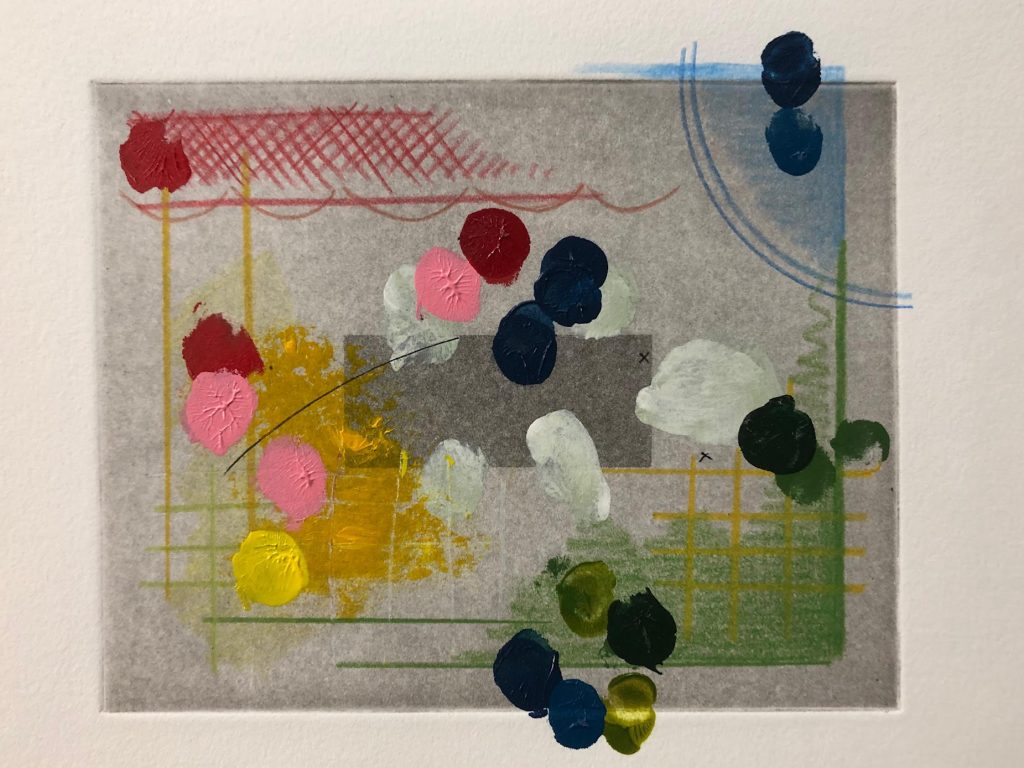 Table Talk sunday lunch II
DOVER STREET MARKET x POKRAS LAMPAS:
To mark Dover Street Market's 15th anniversary, Japanese fashion label Comme des Garcons in collaboration with Opera Gallery London has commissioned a colossal, custom graffiti mural on the front of its iconic building in London's Haymarket painted by Russian calligraphy and graffiti artist Pokras Lampas.
Lampas is a leading proponent of the unique fusion of graffiti and calligraphy called 'calligraffiti'. Using a self-developed technique called 'calligrafuturism', he reframes the ancient art of calligraphy in a contemporary manner through the aesthetics of graffiti, creating a universal link between street artistry around the world. In 2015, he created the world's largest calligraffiti on the roof of the Red October building in Moscow, which can be seen from a satellite and on Google Earth. Lampas says: "Calligraphy is not only about art, it is the way to pass the message — so, just imagine, in hundred years' people will realize that they actually need the way to communicate with each other — and to provide humankind with the lingua franca, where all the languages are evenly represented. Here we will need to find new letter shapes, because everyone would want to see their country represented in the new alphabet. That's why I combine all the writings I have learned so far and invent new letters which would follow the common rules."
The Dover Street Market mural by Pokras Lampas is the largest of a series of collaborations between the artist and Comme des Garcons that will be installed across Dover Street Market's various international locations, including Beijing, New York and Tokyo.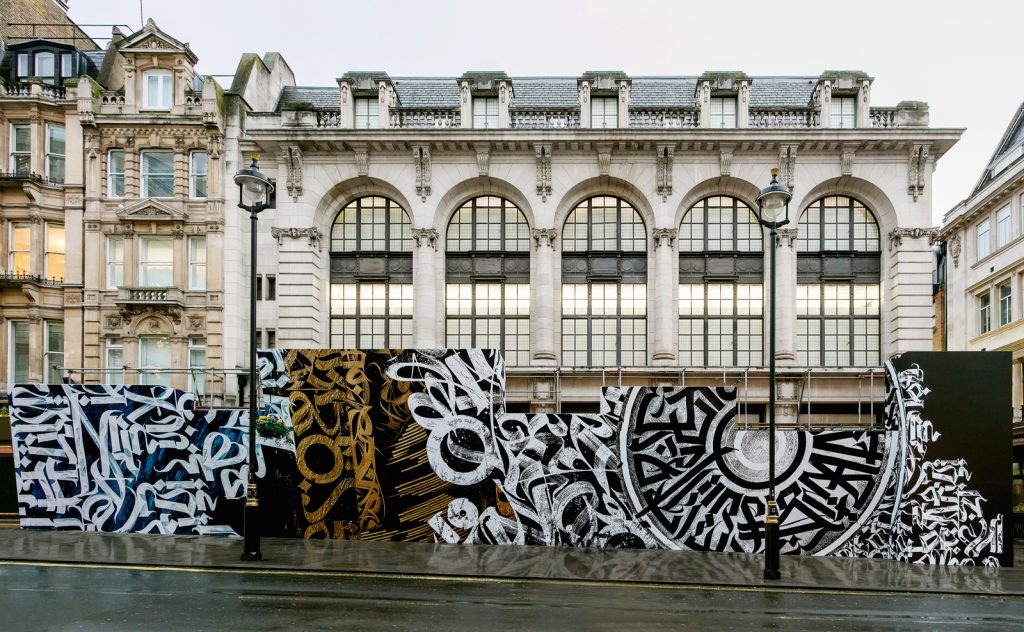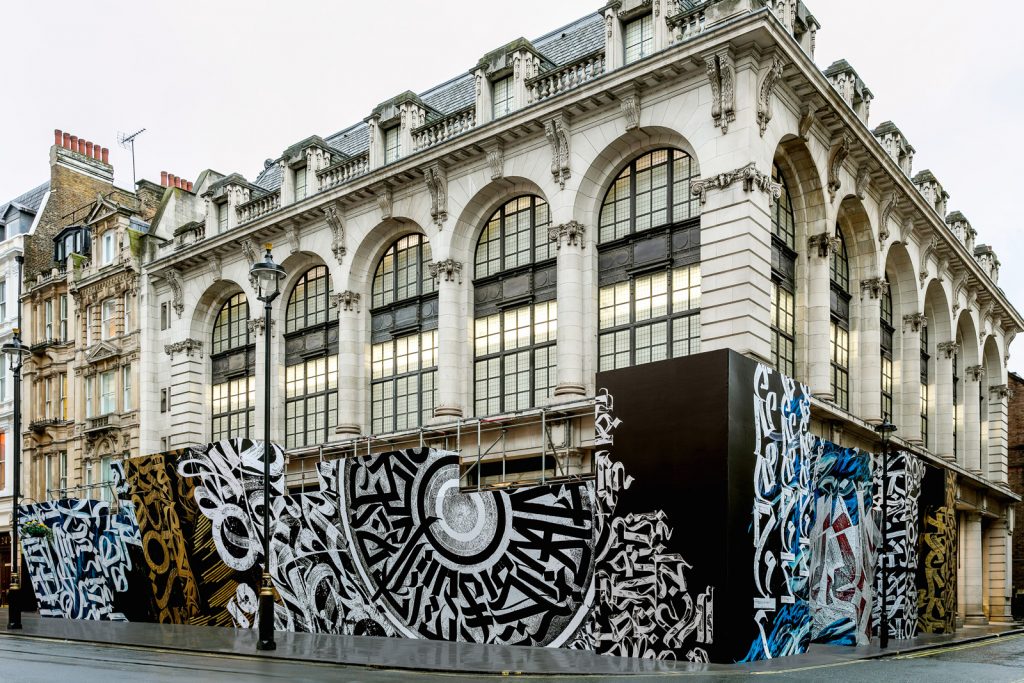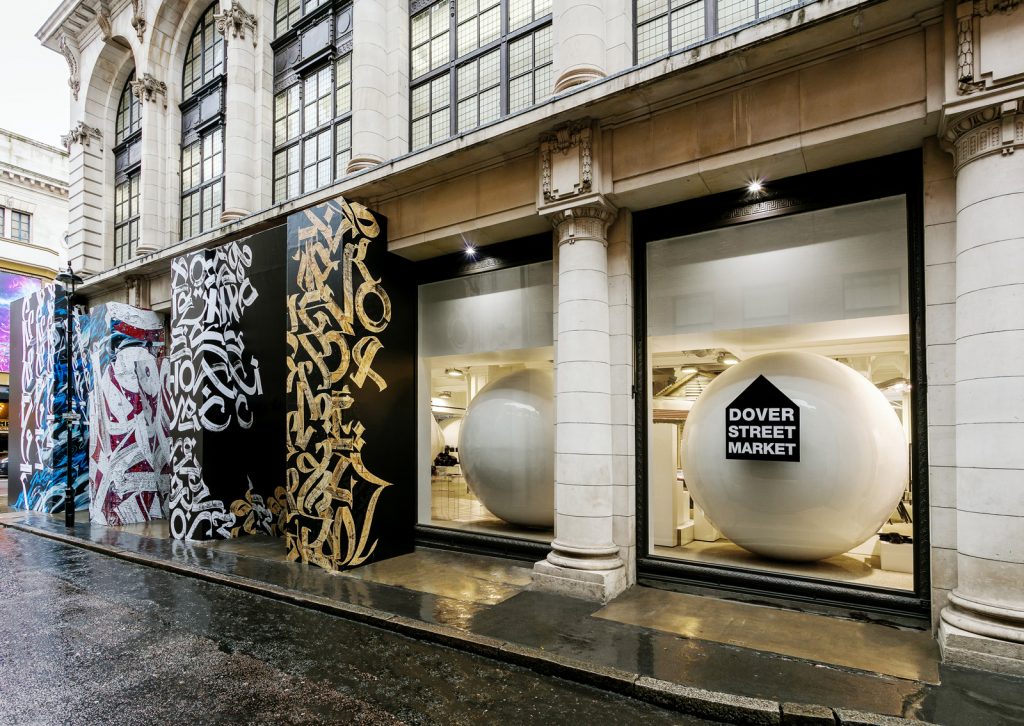 GARFIELD of LONDON x ELEVATE 02 EXHIBITION:
Multidisciplinary conceptual artist Garfield of London is exhibiting his recent body of work at Elevate 02, a group show supported by non-profit arts organisation ArtCan, at The Shard. Designed by the Italian architect Renzo Piano, the 95-storey landmark skyscraper, also referred to as the Shard of Glass, lends itself suitably to Garfield of London's captivating output. Accordingly, all featured artworks have been selected with the premises in mind.
Garfield of London creates hypnotic and multi-sensory mixed media tableaus and moving image installations that address themes of self-discovery and self-acceptance through a guided visual mindfulness experience. Each composition is a self portrait featuring 'The Symbol of GAH!' and reflects different aspects of 'selfhood' in relation to his longstanding interest in helping individuals self-manage their mental wellbeing. As he says, "Mindfulness is the practice of purposely focusing your attention on the present moment, aware of your thoughts and emotions, and accepting it without judgment or criticism."
Elevate 02
4 December 2019 – 20 April 2020
Duff & Phelps is at The Shard, 32 London Bridge St, London SE1 9SG
Pipeline to the Right Mind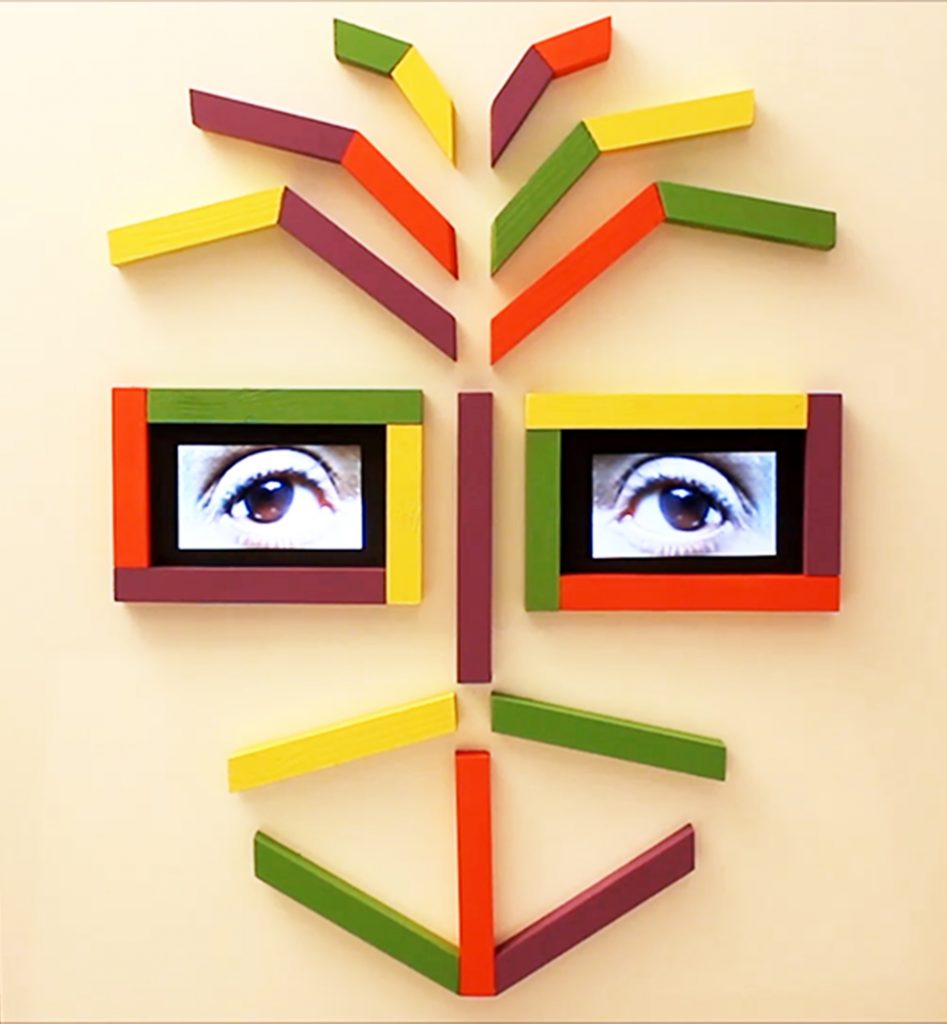 ICU Beginning and the End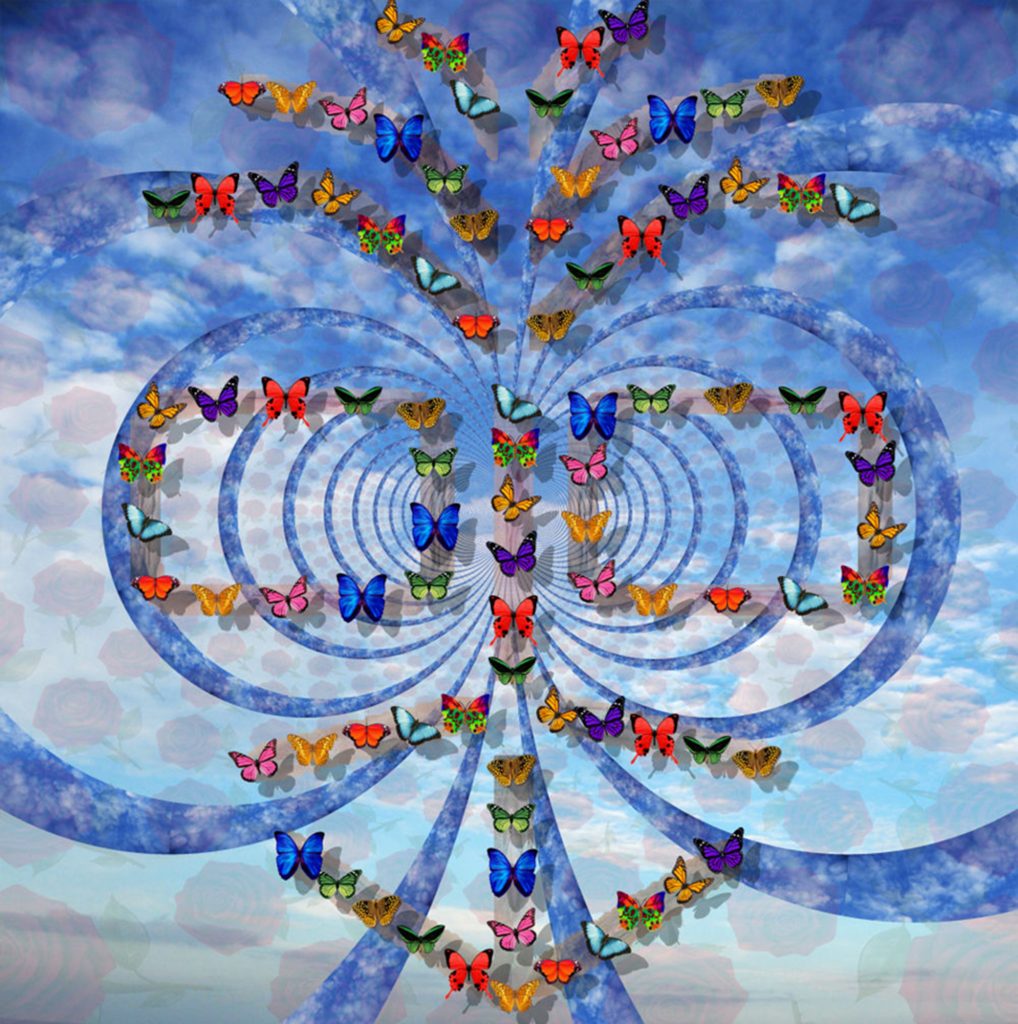 Scarrna
Behind The Ma Schizo Affective
WEST CONTEMPORARY & ALBIVA present 'THE DEVIL'S FUGE' ART POP UP:
Following the recent success of West Contemporary's art space at Kerridge's Bar & Grill at Corinthia hotel – where those dining can buy art from the menu – the art consultancy have curated an 'art pop up' exhibition titled The Devil's Fuge in collaboration with award-winning, sustainably-focused and vegan skincare brand ALBIVA.
As the show's curator says, "The Devil's Fuge is another name for mistletoe, the plant we reserve for Christmas kisses. Despite being poisonous to eat, mistletoe is known for its many healing and medicinal properties. ALBIVA's own plant-based products are also known for their many healing properties, and have been designed using the latest technology so that the quality and purity of the natural ingredients isn't compromised. ALBIVA's dedication to using organic ingredients in their products highlights the brand's commitment to environmentally-friendly practices, so as well as our permanent stable of artists, West Contemporary have also selected two additional artists whose work pairs specifically well with ALBIVA's brand philosophy: painter, Leah Wood, whose work highlights urgent animal welfare issues and painter, Hannah Adamaszek, whose works focuses on wellbeing and mindfulness in serene settings of nature."
The Devil's Fuge art pop up at ALBIVA will sell limited edition prints and original artworks by the following artists: Leah Wood, Hannah Adamaszek, The Connor Brothers, Lauren Baker, Fin DAC, Mick Rock, Hayden Kays, Russell Marshall, Charming Baker, Eine, Carne Griffiths, Robi Walters, Beth Cullen-Kerridge, Mark Beattie, Day Z, Seed of Memory Art, SweetArt, Daft Apeth and from Manifold Editions, prints by Jonathan Yeo and Marc Quinn.
The Devil's Fuge
12 – 24 December 2019
ALBIVA is at 18 Floral Street, London WC2E 9DS
© MickRock 2019, Debbie Harry Orange Smile 
© Day-z 2019, Snow White
© Seed of Memory Art 2019, Arjana
© Marc Quinn 2019, A Map of Where You Can't See the Stars, Atlantic View
© Robi Walters 2019, Mini Black Collage
© Hayden Kays 2019, I Love Love Love You
WORDS and FORMAT COORDINATION: Stephanie Talbot
Categories
Tags