ANINE BING x TERRY O'NEIL LIMITED EDITION COLLECTION:
Poster girl of California cool and Scandinavian nonchalance Anine Bing has launched a limited edition collection of timeless pieces featuring the late Terry O'Neil's 1971 photograph of Brigitte Bardot on the set of Les Petroleuses. Working with such an iconic piece of art came with a lot of responsibility for the designer's team, to whom it felt natural to take a minimalistic design approach, where the main creative objective was to let the artwork speak for itself. Comprised of a vintage black T-shirt dress, an off-white classic T-shirt and a soft grey sweatshirt, each piece is 100% cotton and is screen-printed with a heavy enzyme and stonewash to give an effortless 'rock chick' look, a look synonymous with the Anine Bing brand. A portion of the proceeds from this collection will be donated to The Bobby Moore Fund via Cancer Research UK, an organization chosen by Terry O'Neill and his team.
COS x COAL DROPS YARD ART EXHIBITION:
Much-coveted, contemporary fashion brand COS has invited ten artists to exhibit at its hybrid store in the historic Coal Drops Yard in London. The exhibition includes a unique array of work from artists whose concepts touch upon elements that were key for the COS autumn winter season – the juxtapositions between nature and the man made. The edit of prints, sculptures and ceramics are displayed alongside the COS collection.
Exclusive handmade ceramics by Haar East sit next to prints by Cody Cobb, whose work captures portraits of the Earth's surface devoid of human interaction and interference. Sculptural vessels created with 3D printing and moulding techniques from Wang & Söderström are contrasted with Charlotte Taylor's playful illustrations of minimal structures, whilst a light installation from Studio Mieke Meijer, The Space Frames, explores physical and visual lightness, balance and stability. Other featured artists include Xochi Solis, Chris Wood, Jahic & Roethlisberger, Dermot Russel and Gareth Hayward. The exhibition is on until Spring 2020.
cosstores.com/en_gbp/index.html
COS Coal Drops Yard, King's Cross
Charlotte Taylor Chengdu Cafe
Studio Mieke Meijer Space Frame 02, photograph by Raw Color
Chris Wood dichro detail
Gareth Hayward Outlook
Jahic and Roethlisberger abstracts
Cody Cobb
LOU STOPPARD & HET NIEUWE INSTITUUT present 'THE HOODIE' EXHIBITION:
Curated by writer and cultural commentator Lou Stoppard, this exceptional exhibition at Het Nieuwe Instituut, the Dutch institute for Architecture, Design and Digital Culture, explores the role of the hoodie as a socio-political carrier. The Hoodie challenges the viewer to consider its multifaceted relationship with contemporary culture, not only its links with youth culture, subculture and street style but its presence as a trigger that elicits social discrimination, racism, fear and police brutality. Banned by certain institutions and dissected by the media as an emblem of inequality, crime or deviancy, the hoodie has emerged as a signifier of moral panic. Categorically, it is a garment that sparks a range of emotions, communicating all manner of social and cultural ideas and nuances depending on the gender, geography, age, conduct and ethnicity of the wearer and, in turn, the prejudices and politics of the viewer. The exhibition also contextualises the hoodie in fashion history. Popularised by Champion in the 1930s, the hoodie was a practical solution for workmen; it is now, arguably, Western fashion's last truly political garment.
Bringing together a diverse selection of creatives whose work in photography, film, installation, fashion and other media is connected by a mutual interest in these central themes, The Hoodie is a dynamic mixed media exhibition, uniting artworks with garments, printed matter, digital footage, social media posts and other cultural artefacts. Exhibiting artists include Rick Owens, VETEMENTS, Exactitudes, Vexed Generation, C.P. Company, Off-White, Lucy Orta, David Hammons, Campbell Addy, Sasha Huber, John Edmonds, Thorsten Brinkmann,, Devan Shimoyama, Prem Sahib, Bogomir Doringer, Angelica Falkeling, Tiane Doan Na Champassak, IGNAZ, Daniëlle van Ark and Wouter.
The Hoodie
1 December 2019 – 12 April 2020
Het Nieuwe Instituut is at Museumpark 25, 3015 Rotterdam
hetnieuweinstituut.nl/en/hoodie
EUnify – Berlin 2019, by Ari Versluis and Ellie Uyttenbroek, Exactitudes 168
Untitled (Hood 13), 2018, archival pigment, photograph by John Edmonds
VETEMENTS Ready to Wear Autumn/Winter 2016, photograph by Gio Staiano
Model Adut Akech wears Balenciaga in i-D's The Earthwise Issue, Fall 2018, photograph by Campbell Addy, styling by Alastair McKimm
February II, 2019 by Devan Shimoyama
Refuge Wear Intervention, London East End 1998 by Lucy and Jorge Orta, photograph by John Akehurst
PAUL STOLPER GALLERY presents 'USING HEARING PROTECTION' a BOOK and EXHIBITION by PETER SAVILLE & ANNA BLESSMANN:
Art director and graphic designer Peter Saville and artist Anna Blessman's latest book Use Hearing Protection brings together the prints and multiples produced by Peter Saville between 2002 and 2019. Presented in an envelope and signed and numbered by Peter Saville, editions 1 – 350 are accompanied by an exclusive lenticular print.
For the last seventeen years Saville has collaborated with the Paul Stolper Gallery in London to produce a significant oeuvre including works on paper and sculpture. Using a wide variety of techniques and materials including silkscreen printing, inkjet printing, tapestry, perspex, neon and resin, Saville's output draws on much of his existing seminal graphic work to create variations on longstanding themes. This outstanding tome also includes a compilation of often overlooked or seemingly inconsequential small signs that appear in museums informing visitors of objects 'removed for photography' or 'restoration' or 'research' or exhibits tagged with a brightly coloured dot. Temporary interruptions in the logic and flow of the museological display, these notices make a double promise; that an object was there and that it will be returned. Blessmann began noticing and photographing these placeholders in museums and galleries across the world more than a decade ago, and together with Saville has produced an on-going series of these placeholders, exploring ideas of possession, imagination and the art object itself. These 'Art Accessories' have a transformative potential: any domestic setting can become a collection. As artworks in their own right, they allow the public to become collectors even as they explicitly disavow their own status as object.
Using Hearing Protection
28 November 2019 – 18 January 2020
Paul Stolper Gallery is at 31 Museum Street, London WC1A 1LH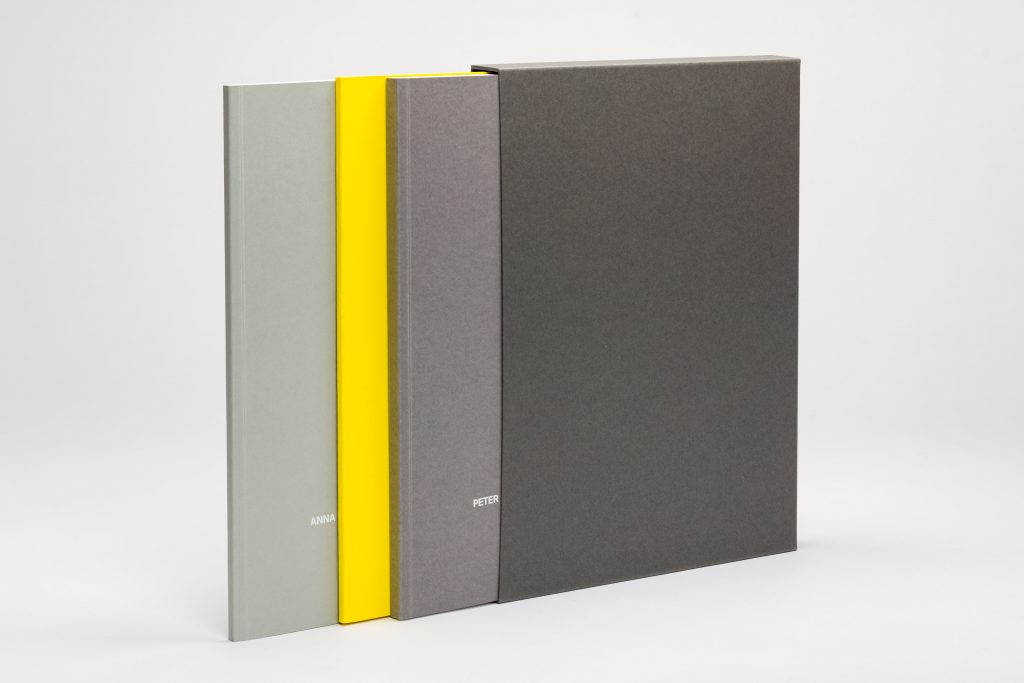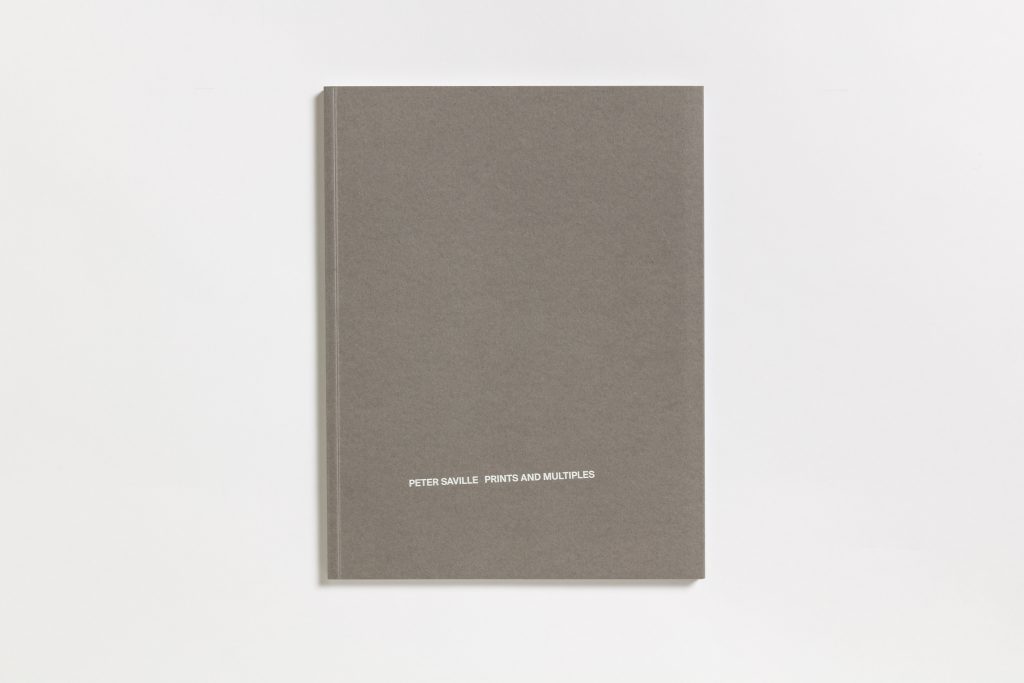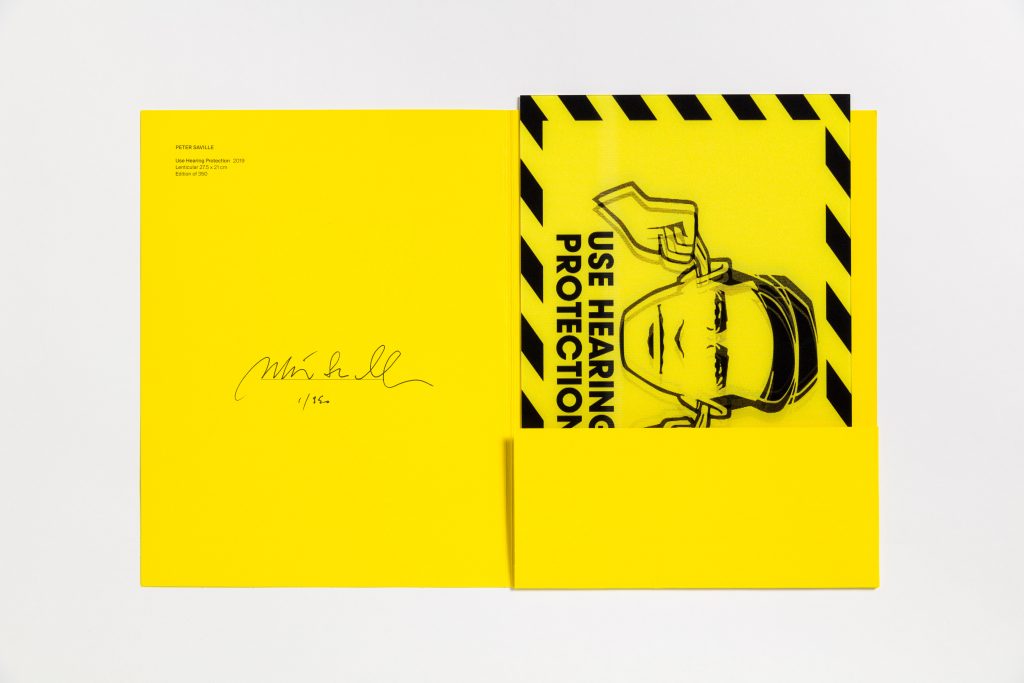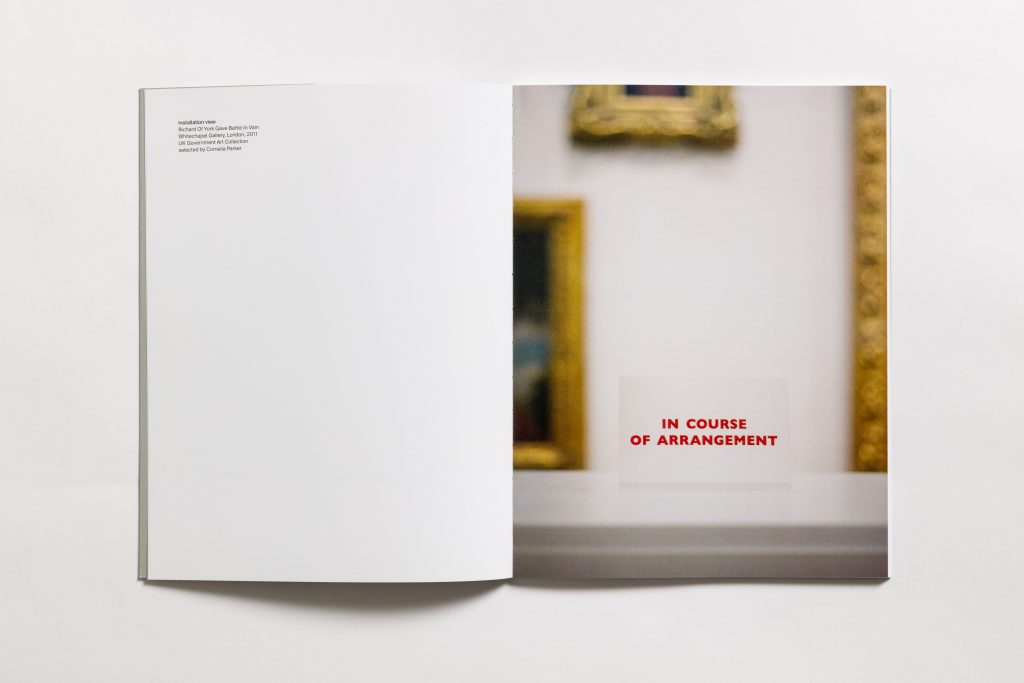 WORDS and FORMAT COORDINATION: Stephanie Talbot
Categories
Tags