The characteristic property of an inventive art is that it bears no resemblance to art as it is generally recognized and in consequence – and this all the more so as it is more inventive – that it does not seem like art at all.
Jean Dubuffet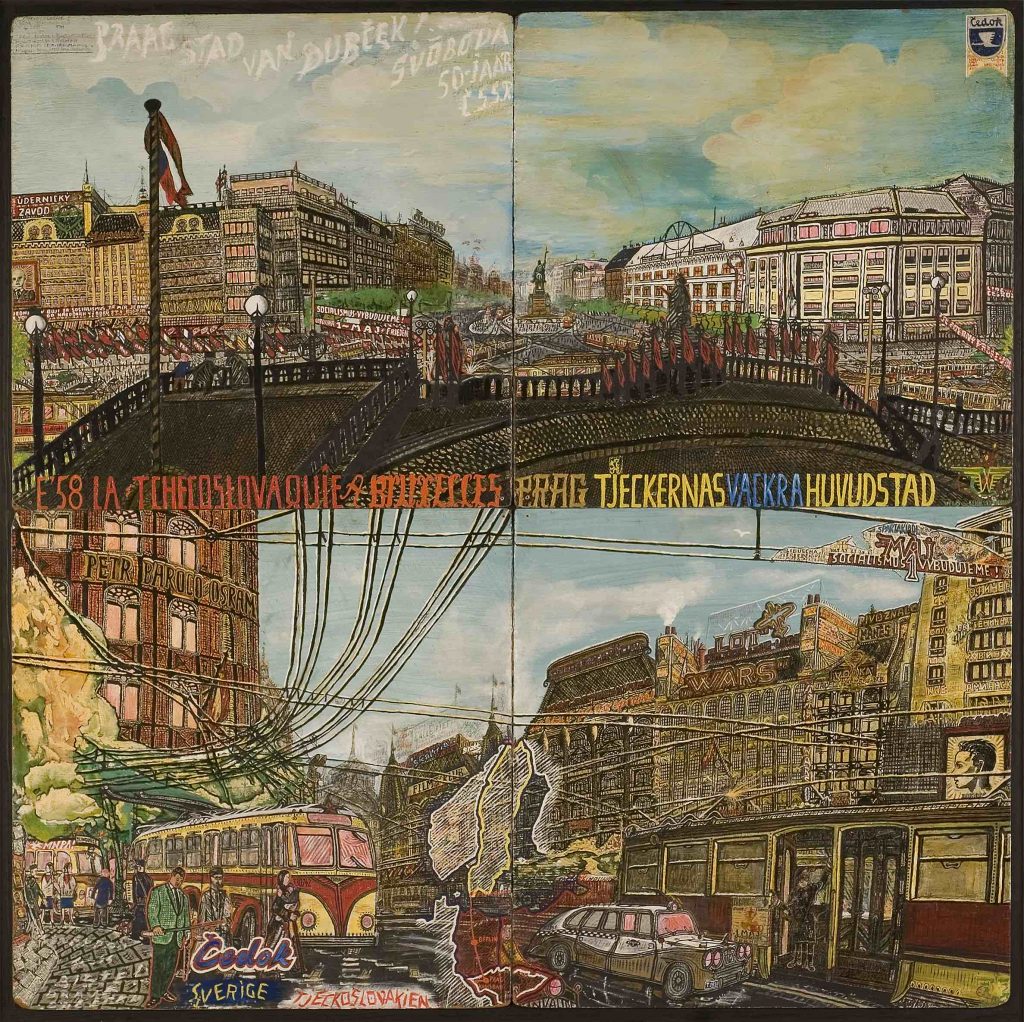 The Outsider Art Museum (OAM) in Amsterdam bestows WOEST ('Fierce'), an all-inclusive exhibition of works by the Netherlands' most famous Outsider artist, Willem van Genk. The museum is providing a platform for this remarkable artist, with over 60 works from Dutch and international collections, some of which have never been exhibited before. The exhibition opens on 19 September 2019 and ends on 15 March 2020. It will then travel to the Collection de l'Art Brut in Lausanne and the State Hermitage Museum in St Petersburg.
WOEST is an expedition across Willem van Genk's unsettled mind. His quest for significance in a world that stumped him led him to generate awe-inspiring art. Van Genk (1927–2005) originally painted astounding panoramas and views of cities. His subsequent oil paintings on panels joined by nails revealed his divided world. Fascism, dictatorship, communism, books, spectacles, maps, trains, trolleys, murders, homicides, executions, shooting gangsters, impressive monuments, sparkling fountains and portraits of famous men: his creative inner world flowed over his paintings in an assembly of colours.
In a society where artistic activity is all too often a by-product of proficient publicity and the commercial barrage, one can consider 'outsider art' as a real alternative.
WOEST – WILLEM VAN GENK EXHIBITION OUTSIDER ART MUSEUM AMSTERDAM
About the Artist: –
Willem van Genk (April 2nd, 1927 – May 12th, 2005) was a Dutch painter and graphic artist, celebrated as one of the leading masters of 'Outsider Art'. Throughout his life he suffered from severe mental distress, experiencing symptoms relating to autism and schizophrenia. On account of his passion for trains, buses and train stations he called himself 'Kind of Stations'
Categories
Tags