AGNES B x ASSOULINE:
French fashion designer and lifestyle brand Agnès b, synonymous with effortless cool and carefree insouciance, celebrates forty years of her classic snap cardigan, while luxury book publisher Maison Assouline marks twenty-five years at the vanguard of tomes dedicated to visual culture, travel and gastronomy. So when Assouline and Agnès b collaborate – Agnès b The Snap Cardigan, published by Assouline – the result is literati, glitterati géniale!
Editorials, campaigns, sketches, private photos and photography by Jean-Baptiste Mondino, Walter Chin, Giles Bensimon, amongst others, add to the richness of this coffee table staple. As much as the book is a beautiful tribute to a cardigan that has seen over forty versions produced worn by women, men, children and newborns, the cardigan, although the subject, is equally a mouthpiece for French style captured through the 'lens' of Agnès b.
Select pages courtesy of Agnès b.
MARCO ANTONIO x RANKIN: 
Marco Antonio x Rankin celebrates the creative partnership between fashion and portrait photographer Rankin and make-up artist Marco Antonio. Rankin's roll call of credits span co-founder of Dazed & Confused magazine, founder of Hunger magazine, entrepreneur, director and publisher of over 40 books which includes a beauty book series featuring make-up mavens Alex Box, Caroline Saulnier, Ayami Nishimura and Andrew Gallimore.
In his latest publication, once again Rankin, together with Antonio, subverts expectations of cosmetics while experimenting with artistic innovation and aesthetic boundaries. As perceptions of 'beauty' broaden and visual forms of self-expression are being challenged and rewritten, safe to say Rankin has never played safe. Exploring the creative potential of cosmetics and its capacity to express oneself, an agenda or a message, as was the case of their British Heart campaign, this exceptional book demonstrates that to a large extent the appeal of make-up per se is in its affordability, accessibility and availability – no one is excluded from playing with eye pencils and powders! This title also includes a conversation between Rankin and Antonio, discussing not only their careers together but where make-up and beauty sits in today's visual culture.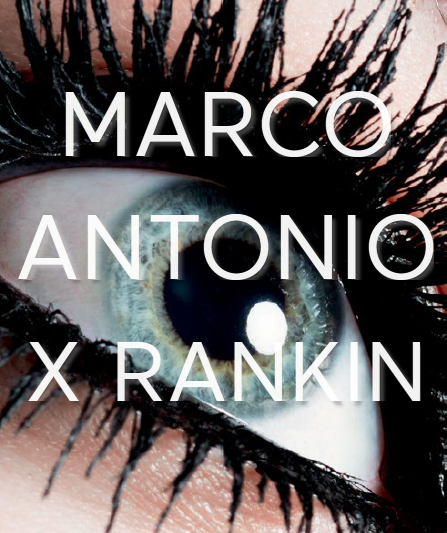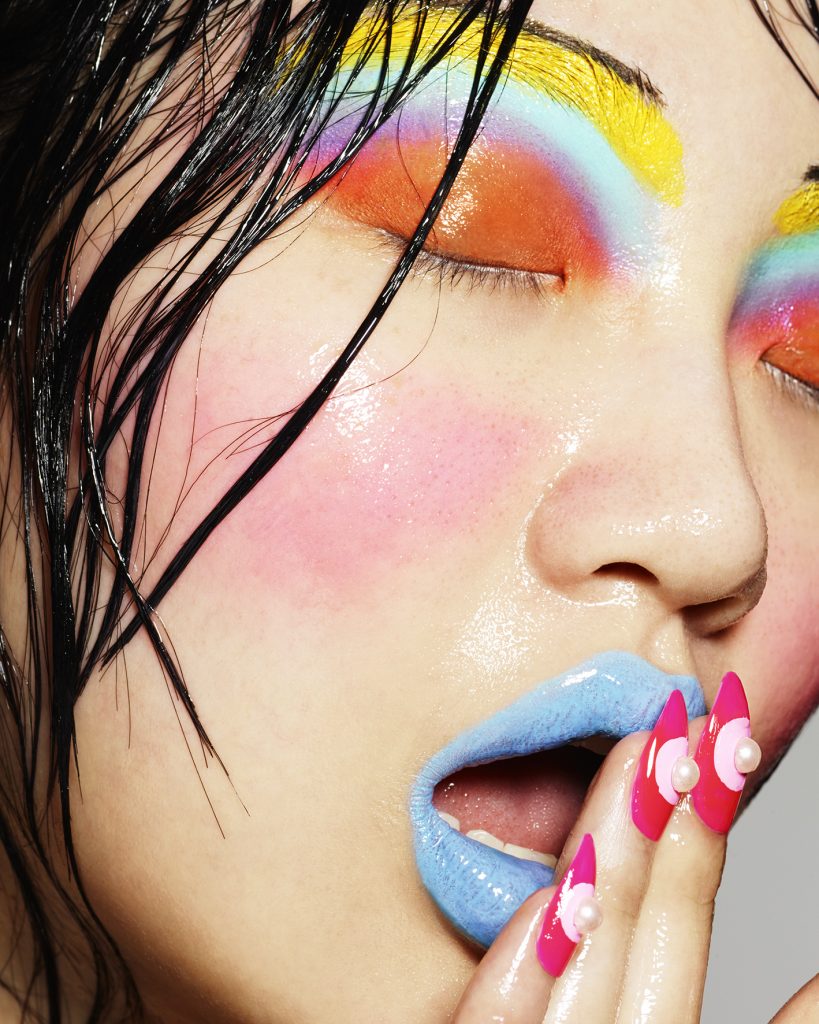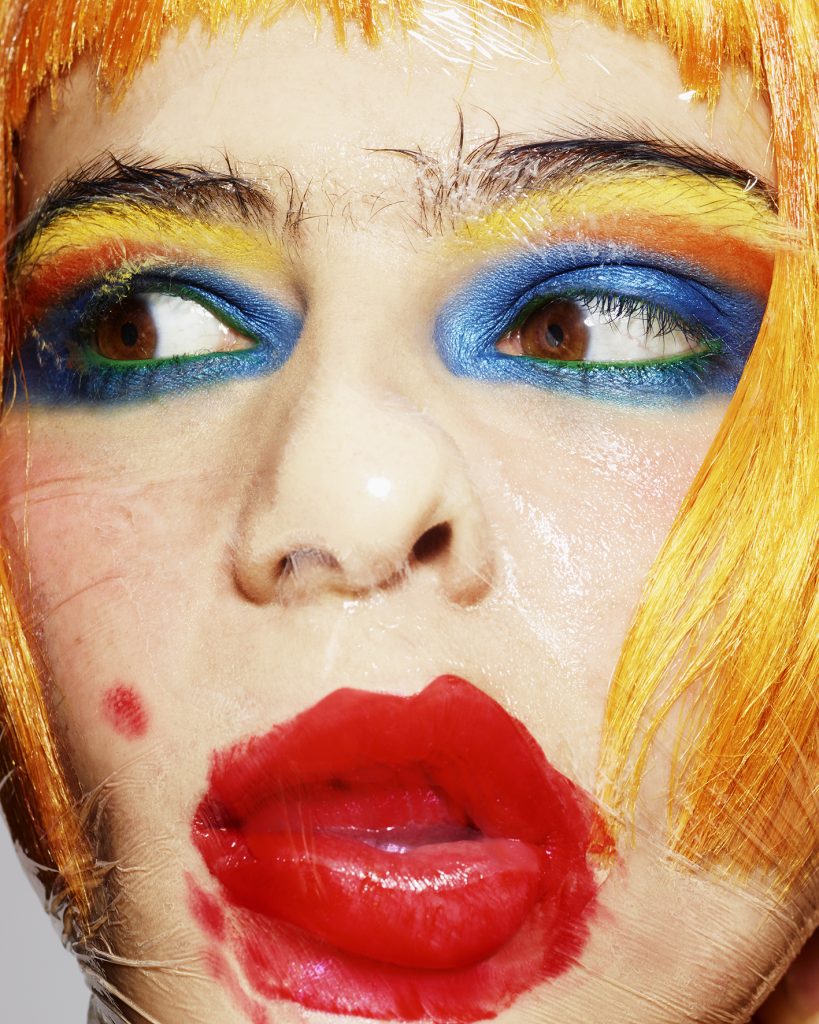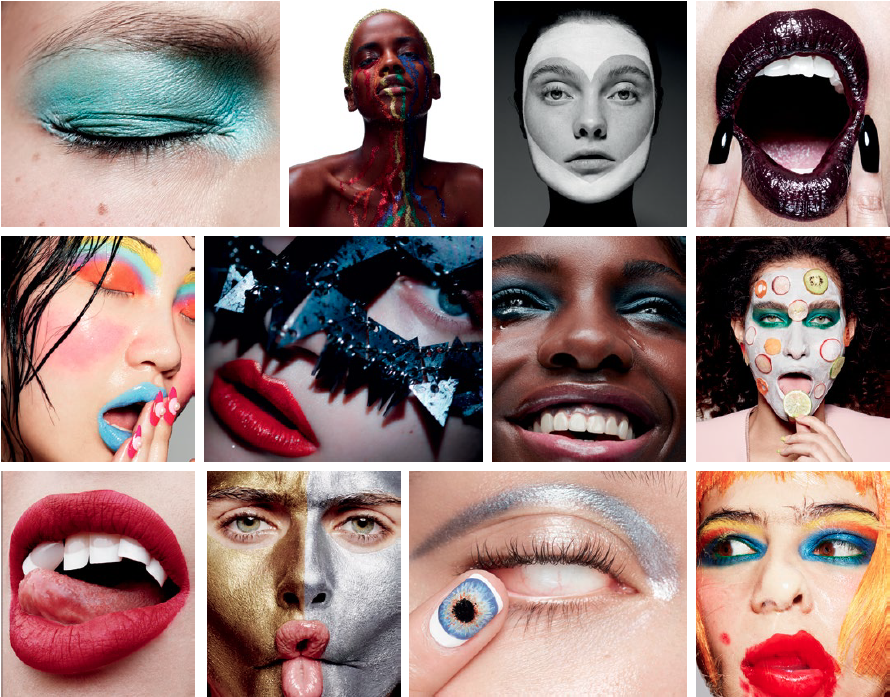 STELLA TENNANT & ISABELLA CAWDOR x SOTHEBY'S MODERN BRITISH ART:
Stella Tennant and Isabella Cawdor, creative directors of countrywear brand Holland and Holland, have joined forces with Sotheby's to launch a capsule exhibition from the auction house's Modern & Post War British Art collection. The collaborative exhibition will showcase pioneering artworks by 20th century British artists, with an emphasis on the Neo-Romantics of the 1940s and the St Ives School of the 1950s and 60s. Each piece hand-picked and curated by Tennant and Cawdor highlights the strong affinity between their personal aesthetic and that of the featured artists including notable pieces by Lynn Chadwick, Barbara Hepworth, Patrick Heron, Ivon Hitchens, Peter Lanyon and Henry Moore. The display combines tradition and heritage with a commitment to modernity that characterises both their own designs and the defining aspects of British art from the period, as encapsulated by the interplay between landscape and abstraction together with natural forms and the formal language of painting.
As the creative duo share: "The DNA of Holland and Holland is very much rooted in the British countryside –  every collection starts with the environment, the weather and the landscape. This notion of working with the landscape is one that resonates strongly with Modern British art. I love seeing how these painters took a modern approach to such quintessentially British subject matter, starting with something figurative and then finding purity in abstraction – this outlook is something we aspire to."
Speaking ahead of the exhibition opening, Simon Hucker, Sotheby's Modern British Art Specialist, said, "For me, there is a very natural affinity between Isabella and Stella's aesthetic and that of a number of British artists of the 20th century, from the colours they use – those
deep greens, slate blues and russet reds that are instantly evocative of this wind-swept, rain-soaked land – through to their interest in texture and irregular pattern and the distinct physical quality of materials. It is great to see these modern artworks showing alongside contemporary designs – it speaks of their timelessness, as well as their roots in the experience and physical nature of the British landscape."
The works of art from the sale are on show at Holland and Holland's oak-lined, Bruton Street flagship store from 8-13 November, before moving to Sotheby's, where they will be offered at auction from 19- 20 November. The auction will take place in London, but will be a global sale via online and telephone bidding.
Portrait of Stella Tennant and Isabella Cawdor
Henry Moore, Maquette for Mother and Child Arms, 1956
Lynn Chadwick, Girl III, 1979
Barbara Hepworth, Reclining Figures, 1952
Patrick Heron, St. Ives Window with Red Carpet, 1952
ZANDRA RHODES: 50 YEARS OF FABULOUS:
In celebration of British-owned and -made brand the house of Zandra Rhodes, The Fashion and Textile Museum presents Zandra Rhodes: 50 Years of Fabulous, the largest ever exhibition dedicated to the work of museum founder (est. 2003) and design legend Dame Zandra Rhodes DBE.
As expected, fashion's doyenne of colour chronicles five decades of a remarkable career in textile design and garment construction with a retrospective that showcases her consummate craftsmanship, exquisite prints, feminine glamour and antidote to the fashion media's fixation with black. Rhodes' signature style is testimony to an illustrious trajectory that has sealed her place in design history and continues to be ground-breaking, diverse and internationally popular. Having worked closely on the development of the exhibition, it is noticeable that rather than using representations of her work such as photographic stills or press coverage, visitors are able to see close up 100 key looks, 50 original textiles, era-defining pieces many worn by a celebrity fanbase comprised of Debbie Harry, Kylie Minogue, Kate Moss, Naomi Campbell, Elizabeth Taylor and Diana, Princess of Wales, archive material, original drawings and rare examples displayed for the first time.
Set on two floors, the ground floor is devoted to statement pieces such as romantic day dresses, dramatic evening robes, jumpsuits and jackets. Highlights include the now-iconic quilted 'calico coat' from 1969's 'Ukraine and Chevron Shawl' collection; a 1969 ankle length kaftan screen-printed in silk chiffon; a silk chiffon gown, still produced today for Matches. from A/W 1972's 'Shell Collection'; pieces from the 1977 punk inspired 'Conceptual Chic' collection, iconic lamé gowns and A/W 1981's 'Gold Renaissance' collection.
The upper floor is experienced as three distinct areas, two of which focus on Rhodes' preliminary stages. Over thirty hand-designed, screen-printed chiffon textiles cascade from the ceiling as one arrives at the mezzanine, while The Fashion Studio has its walls lined with larger than life reproductions of her illustrations and an engaging film offers visitors a moment of repose. The exhibition concludes with a display of costumes from The English National Opera's production of Aida, famously designed by Rhodes in 2007.
Zandra Rhodes: 50 Years of Fabulous offers insight into a design process that has remained largely unchanged across the last fifty years. Throughout the exhibition the centrality of textile design in Rhodes' work is emphasized. The designer felt that there was inherent structure within the pattern that could work with and enhance the shape and construction of a dress. Using her sketches of daily life to create her prints, which in turn inform her garments, Rhodes pioneered the use of printed textiles as an intrinsic part of the garments she created. Additionally, her unorthodox approach to cut and form, can be seen in her use of reversed exposed seams and jewelled safety pins and tears during the punk era.
Born in Chatham in Kent in 1940, Zandra's first taste of fashion was introduced by her mother, a fitter for the Parisian fashion atelier House of Worth and later lecturer at Medway College of Art. In 1966 after studying printed textile design at The Royal College of Art, Rhodes opened a boutique called The Fulham Road Clothes Shop with fellow student Sylvia Ayton in which both designed the clothing and Rhodes supplied the textile designs from which they were made. In 1969 Rhodes and Ayton went their separate ways and Rhodes founded her eponymous fashion house with a small collection. In 2018 Dame Zandra Rhodes made a triumphant return to the catwalks of London Fashion Week and has since presented three collections to considerable critical acclaim.
The exhibition is accompanied by the book Zandra Rhodes: 50 Fabulous Years in Fashion, published by Yale University Press in association with The Fashion and Textile Museum.
Zandra Rhodes: 50 Years of Fabulous
27 September 2019 – 26 January 2020
The Fashion and Textile Museum is at 83 Bermondsey Street, London SE1 3XF
Photographs by Bridie O'Sullivan
WORDS and FORMAT COORDINATION: Stephanie Talbot
Categories
Tags