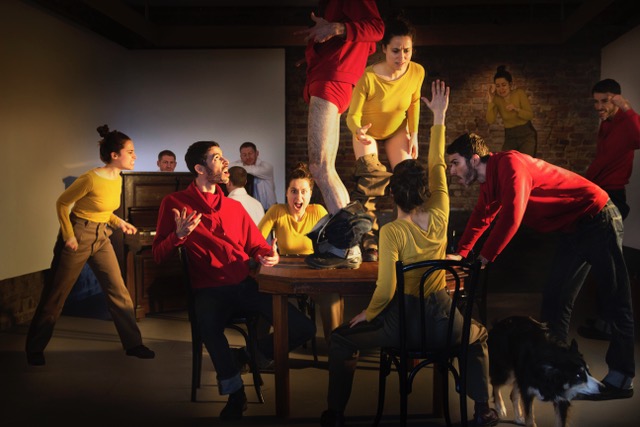 Dog Kennel Hill Project-1
The University of Brighton to launch Brighton CCA, the first major new contemporary arts gallery in the city for 20 years, on Saturday 19 October. Opening with major new exhibitions by Franz Erhard Walther and Dog Kennel Hill Project, Brighton CCA will present a programme of world-class exhibitions, events, projects and commissions from emerging and established international artists.
Free and open to all, the Brighton CCA programme will be presented across two 1600 sq ft gallery spaces and a 270-seat theatre, in the heart of Brighton. The gallery will focus on the development of new work, experimentation and cross-disciplinary dialogue.
Public programming will be a platform for research featuring artists' projects, audience participation and collaborations with partner organisations. The Sallis Benney Theatre will feature a curated mixture of theatre, music and film, creating a hub for independent and artists' film with a series of screenings, festivals and events.
Brighton CCA's Artistic Director Ben Roberts said:
"Our vision for Brighton CCA is a dynamic new centre for contemporary arts, experimentation and creativity that responds to our location within a university art school. By fostering an international reputation, we aim to enhance the city's already substantial creative standing; to be embedded in Brighton's vibrant arts scene and provide a new space for the public to engage with artists and artworks alongside the exciting work of staff and students across the University. He adds, "We will be working with partners across the region including the International Festival, alongside others in the city such as South East Dance, Photoworks and Fabrica to further strengthen Brighton's profile and visibility on an international stage."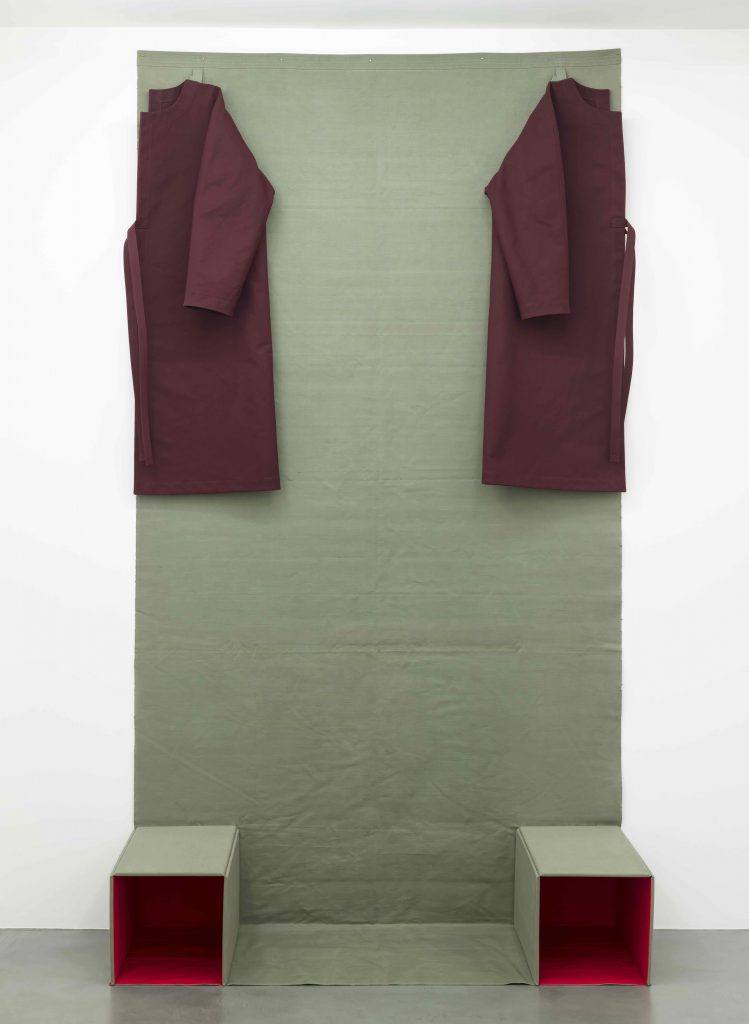 OPENING EXHIBITIONS
Launching with major new presentations by Franz Erhard Walther and Dog Kennel Hill Project, the opening exhibitions at Brighton CCA will weave together an intergenerational conversation about sculpture, performance and the relationship between an artwork and it's audience. In a career spanning more than 50 years Walther has continually challenged conceptions of both sculpture and performance insisting on the importance of viewer to complete the work in the imagination. His work has been shown widely internationally and is included in many public collections including Centre Pompidou Paris and MoMA New York. The exhibition will be a closely studied survey of Walther's practice including sculpture, drawing, typographic work and performance. It will be built around the activation of key sculptural works as performance, offering audiences a live perspective on Walther's ground- breaking approach to object and performance. A contemporary of Gerhard Richter and Sigmar Polke, Walther taught at the University of Fine Arts in Hamburg from 1970 – 2005. He is a continuing point of reference for younger artists such as Tino Segal and Santiago Sierra as well as those who studied with him in Hamburg including John Bock, Martin Kippenberger and Rebecca Horn. Walther will host a participatory workshop and lecture at Brighton CCA as part of the public programme.
Dog Kennel Hill Project are a collective from South London working across dance, film sculpture and performance. They have shown across the UK and internationally and for the first time, this exhibition will bring together 15 years of their practice in a single space including their seminal, ongoing work Etudes in Tension and Crisis. Part sculptural installation, part live studio the exhibition will feature both past and current work alongside opportunities for audiences to work with the group to develop a new work as part of the show. A public programme of free workshops, research talks with partners including Tim Ingold are interwoven into the project.
Franz Erhard Walther Dog Kennel Hill Project 19th October – 14th December 2019
Brighton CCA 58 – 67 Grand Parade Brighton BN2 0JY, UK www.brightoncca.art
Categories
Tags