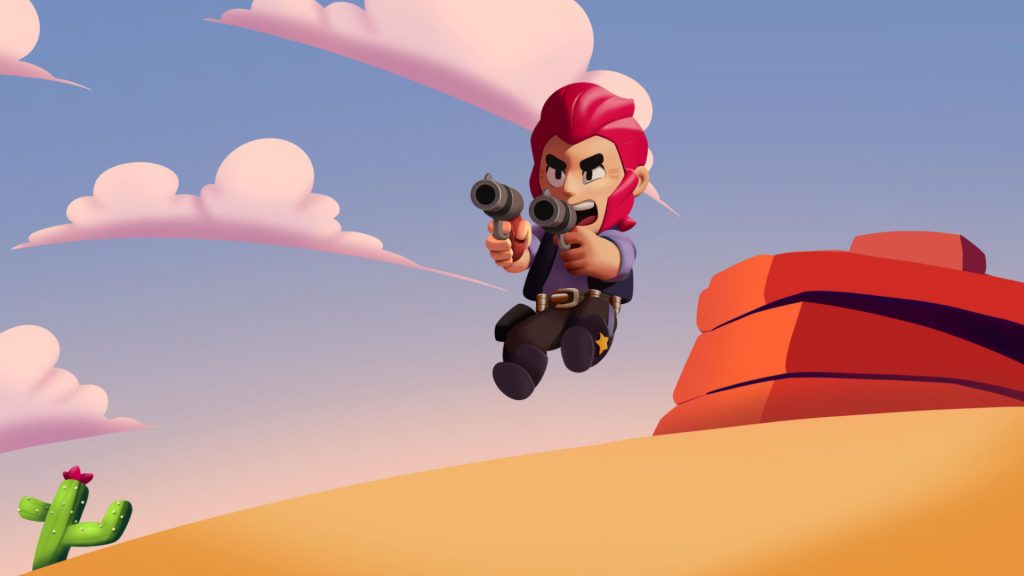 Waste releases epic, frame-by-frame animation for the Brawl Stars community. Players were called upon to colour in a single frame for the chance to be featured in the final film credits – and to win in-game rewards
Digital agency Waste developed the project with their newly created in-house design and animation studio, This Thing of Ours, to craft an action-packed, black and white, frame by frame animation. The individual frames were then dropped, in batches, on Reddit. The community chose their favourite frame, coloured it in however they wanted, then re-shared it back for Waste to stitch together into a show-stopping animation, built from the very best submissions. 700 entries were collated – 296 were chosen for the final edit.
Benny Bentham, Associate Creative Director at Waste, said of the project:
"The Brawl Stars community are incredibly engaged, so we knew that asking them to colour in one frame wouldn't be a problem. We gave them an ideal blank canvas to play with, and they didn't disappoint. But we had no idea how many entries we would get – and the level of skill we would see."
The 25-second animation was created as a relentless montage of Brawl Stars characters and action, carefully designed to ensure every single frame was bursting with movement. And, so that each frame could be viewed more easily, the frame rate was dropped to 12 f/s, allowing players to scroll through and admire each individual work of art.
Alex Robinson, Motion Director at This Thing of Ours said:
"We had no idea what the final film would look like, but the end product blew us away. For us it was the perfect mix of our in-house animation expertise and social outreach, which created a completely unique and community-driven film."
Brawlimation from This Thing of Ours on Vimeo.
WASTE
Waste is an independent digital agency founded 13 years ago on the principle of cutting out unnecessary agency fluff in favour of urgency, expertise and a no-fuss attitude. They call this approach
Maximum Digital. Minimum Nonsense. With offices in London and Los Angeles, Waste employ 70+ specialists covering strategy, creative, social & web content, advertising, digital experiential, DOOH, UX and SEO.
Waste's client list includes Supercell, the Finnish mobile gaming giant, for whom they deliver player
acquisition and retention built around community listening and high-speed, high-quality content creation. Other entertainment clients are Nintendo, Sega, Warner Brothers, Turner and Ubisoft. Waste also provide digital leadership for energy market leaders Centrica, covering British Gas, Hive, Dyno and Direct Energy. Other clients include dating app Badoo, lottery brand Camelot, Intu and the Rank Group. Waste are renowned for brewing their own craft beer, the Waste Pale Ale (WPA), a firm favourite with clients and partners. They also support the UK based gaming charity, SpecialEffect.
THIS THING OF OURS
This Thing of Ours is Waste's newly created in-house design and animation studio, built to experiment
and push the bounds of design and animation, alongside the very best creative thinking.
SUPERCELL
Supercell is a mobile game developer based in Helsinki, Finland, with offices in San Francisco, Tokyo, Seoul and Shanghai. Since their launch in 2010, they've taken five games to the global market – Brawl
Stars, Clash Royale, Boom Beach, Clash of Clans and Hay Day. Their goal is to make the best games
– games that are played by as many people as possible, enjoyed for years and remembered forever.
Categories
Tags