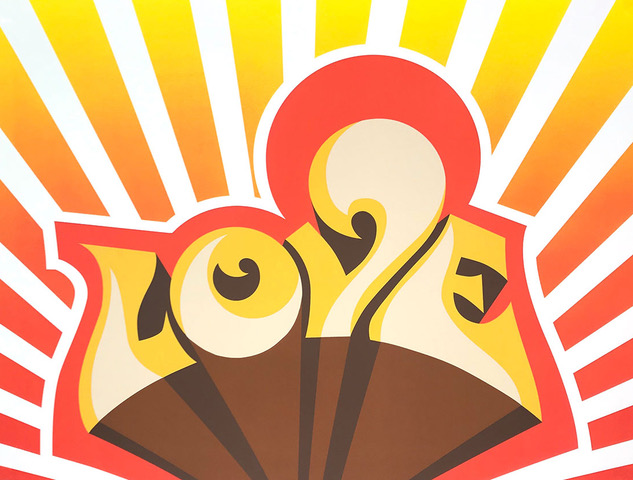 Cey Adams Love Print
Students for a Free Tibet is pleased to announce the 9th annual Art for Tibet benefit auction and exhibition, taking place in New York in November 2019.
Art for Tibet brings together artists and activists to celebrate, commemorate, and support the Tibetan peoples' nonviolent freedom struggle against occupation.
This year Art for Tibet are thrilled to announce that legendary NYC hip-hop artist & Beastie Boys collaborator Cey Adams and French-Tibetan painter Marie-Dolma Chophel have joined this year's Honorary Committee alongside returning members Shepard Fairey and Columbia Professor of Indo- Tibetan Studies, Robert Thurman. For the first time this year an exhibition will run in tandem with the auction at the prestigious Gallery 8 in Harlem, giving a chance for extraordinary Tibetan artists to be showcased alongside leading contemporary artists for an extended period of time. An online auction will also run from October 25th– November 7th 2019. The live auction will take place on Thursday November 7th and will be accompanied by a drinks reception and a performance from Tibetan musician and composer Tenzin Choegyal.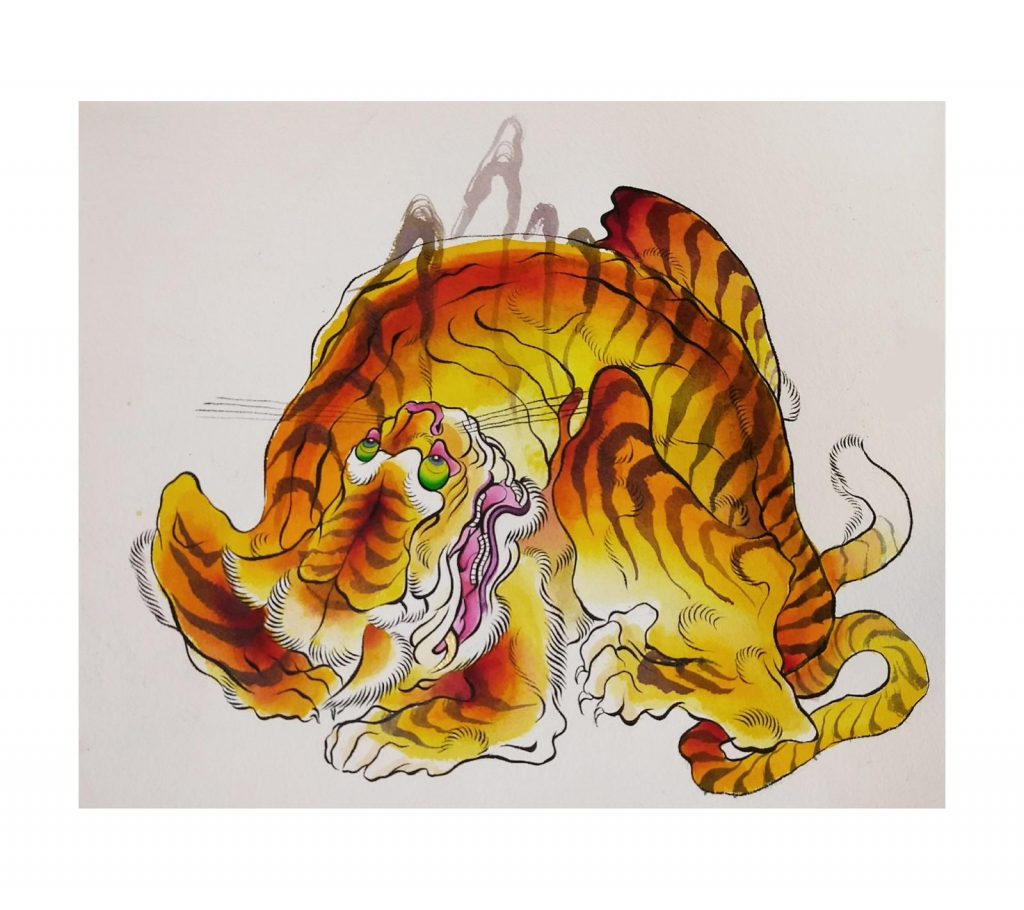 BOY KONG, Chasing Strips
Art for Tibet showcases work from a diverse international pool of established and emerging artists, including a growing number of outstanding contemporary Tibetan artists. Highlights of donated works include Shepard Fairey's peace promoting 'Dove Geometric' print as well as a 'Love Print' from Cey Adams, a painting from master Tibetan painter Pema Rinzin, 'Budding Buddha', 3-flip lenticular print from Las Vegas digital artist James Stanford and a street art mixed media collage from prolific and influential first-generation NYC subway graffiti artist Al Diaz.

Al Diaz, SAMO 4 the continually inspired
American contemporary street artist, graphic designer, activist and illustrator Shepard Fairey says
"I've been a longtime supporter of Students for a Free Tibet because of the work they do to help the Tibetan people gain political independence and freedom. I believe in the power of nonviolent, grassroots movements to create change, and I will continue to advocate for the human rights of Tibetans through my voice and through my art. Free Tibet!"

Shepard Fairey, Geometric Dove Red Wood HPM
Founded in 2009, Art for Tibet raises critical funds for Students for a Free Tibet (SFT), a grassroots network of youth and activists campaigning for Tibetans' fundamental right to political freedom. Through education, grassroots organizing, and nonviolent direct action, SFT empowers youth as leaders in the worldwide movement for social justice.
Honorary Committee member Cey Adams has donated a limited edition print of his Love work and says:
"Art is so important in promoting social justice. That's what art does – it provokes people to think, and I believe it's our duty to speak on behalf of those fighting for freedom and freedom of speech."
Art for Tibet presents exhibition and 9th annual New York auction to support freedom in Tibet
November 2-7: Art for Tibet exhibition Thursday, November 7th: Live auction
Gallery 8, 2602 Frederick Douglass Boulevard, New York, NY 10030 www.artfortibet.org.

James Stanford, Budding Buddha 3
All proceeds from the event will benefit Students for a Free Tibet, a 501(c)3 non-profit organization with international headquarters in New York: www.studentsforafreetibet.org.
Categories
Tags