Art critic Tabish Khan brings you 'The Top Art Exhibitions to see in London'. Each one comes with a concise review to help you decide whether it's for you:
Jonah Freeman & Justin Low: Colony Sound @ Marlborough
Enter what appears to be a shop front, wander through a soundproof booth, a lab with microscopes and a waiting room in a truly mind-bending transformation of Mayfair gallery Marlborough. The scale and ambition of this exhibition is immense and you'll never look at this gallery the same again. For all the London galleries participating in Frieze, the benchmark has been set. Until 19 October.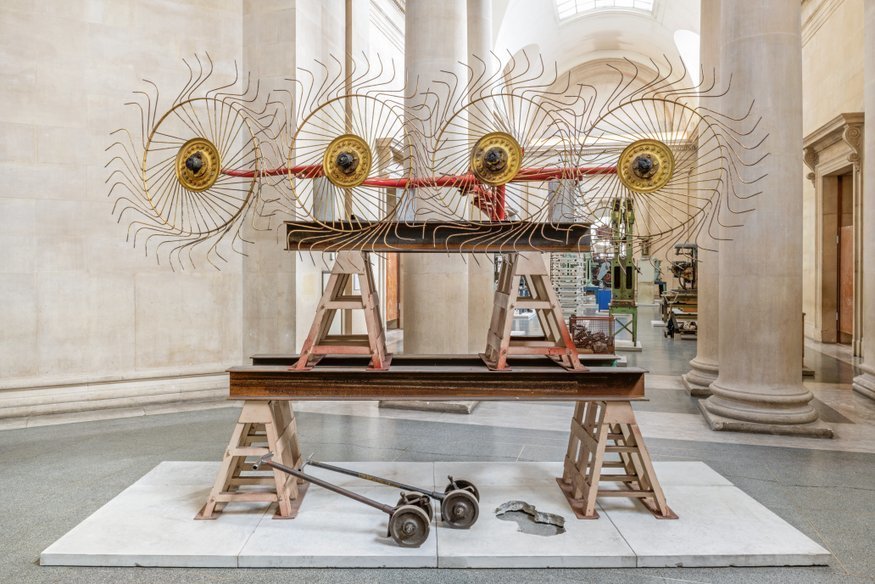 Mike Nelson: The Asset Strippers @ Tate Britain
Big heavy machinery has been transported into the central hall of Tate Britain, but what does it do? Mike Nelson has taken a slice of the fading industrial North and transported them to London to confront Southerners like me with a piece of British history that's already starting to fade from people's memories. It's an unsettling reminder of the pace of technological change that's taken place in the last 50 years. Read my full review here. Until 6 October. 
Welcome Home @ Elephant West
Like it or not, the place we call home is changing as technology works its way into our lives more so with each passing year. Would you like to block it out, then you can with suspended sleeping pods that will block out all WiFi signals at Elephant West. This exhibition on domesticity also includes a Bompas & Parr temple where we get to try out different salts on chocolate while learning about the origins and diversity of salts from around the world. It's a perfect place to regenerate when London's busiest art week gets too much. Until 6 October.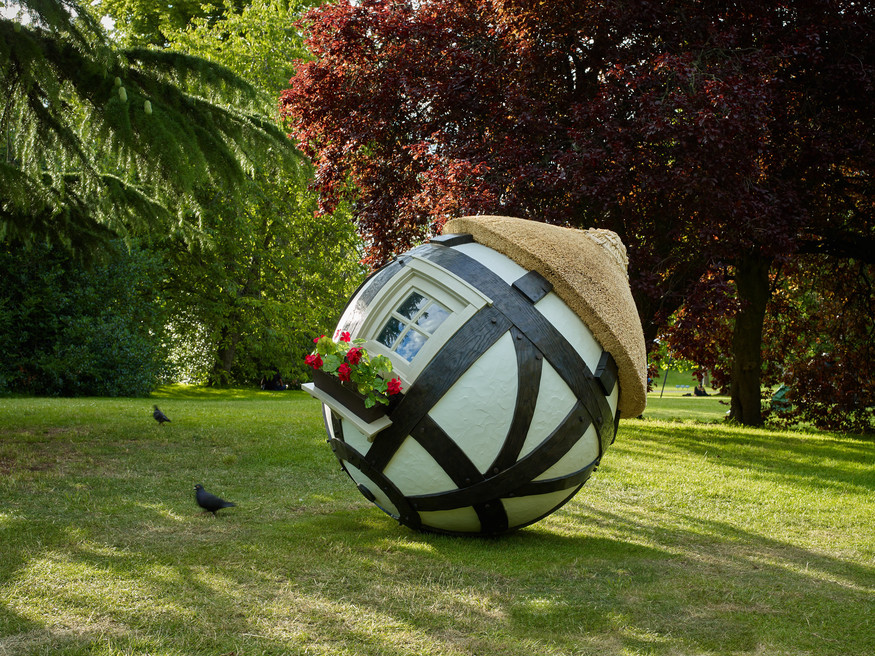 Frieze Sculpture @ Regent's Park 
A mock tudor ball of a house, a matchbox car inflated to real size complete with chipped paint and a giant circle of numbers. Fun, creative and accessible art for all is dotted around Regent's Park as it has been all summer. All the attention may be inside the tents but don't forget to venture outside for a last chance to catch these works. Until 6 October. 
Dialectical Materialism @ Karsten Schubert, 1 Park Village East
A pop up right on the edge of Regent's Park and close to Frieze Masters is playing host to a collection of abstract sculpture by six British artists. It's the brainchild of the late Karsten Schubert and it's great to see the works of these related yet different artists side by side with the larger works given space in this amazing former stables, and a selection of smaller works housed upstairs. Until 6 October.
Thabiso Sekgala: Here Is Elsewhere @ Hayward Gallery
Toying with politics and the prevalence of the Apartheid in South Africa these photographs are equal parts serious and quirky. Lack of context gives an elusive feeling to the collection and poses questions to us about time, place, subject and the function of a well-worn tiger hat. The unwavering gaze of the subject suggests he has all of the answers, and the seamless way Sekgala has captured these stories suggests he was in on the secret too. Until 6 October. Words by Emily Burke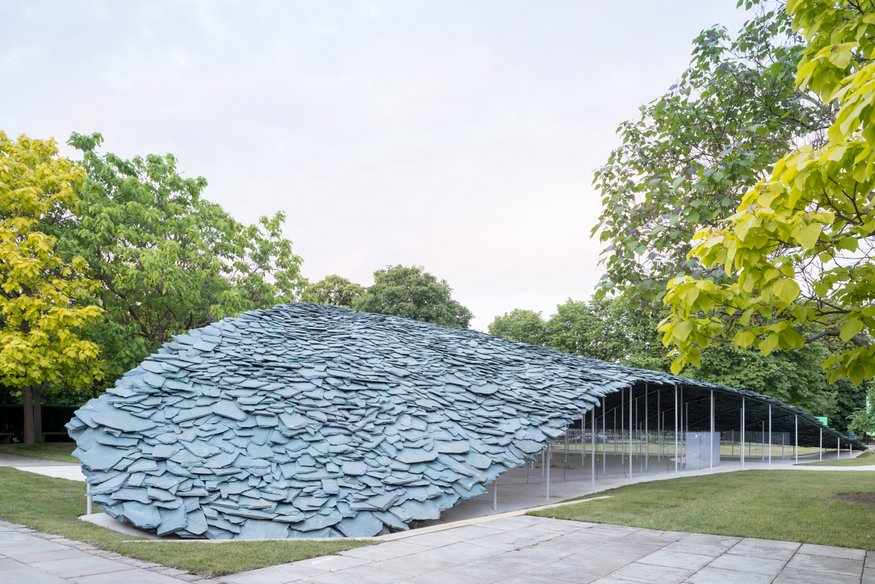 Serpentine Pavilion 2019 designed by Junya Ishigami
A wave of slate comes cascading over the latest Serpentine pavilion. I particularly like how it feels as if it has burst forth from the ground and has been suspended mid-leap — like the scales of some giant creature breaching the surface. It's a simple concept and an elegant design. Until 6 October. 
All images copyright artists and courtesy gallery unless otherwise stated. Mike Nelson image: Matt Greenwood, Welcome Home image originally commissioned by The Arts & Heritage Trust UK 2015, Frieze sculpture image courtesy of Stephen White/Frieze, Dialectical Materialism work by Alison Wilding, Thabiso Sekgala image: Courtesy of the artist and Goodman Gallery, Serpentine pavilion image: © Junya Ishigami + Associates, Photography © 2019 Iwan Baan.
Categories
Tags